Sports Reporter's Son Interrupts Live NFL Broadcast [WATCH]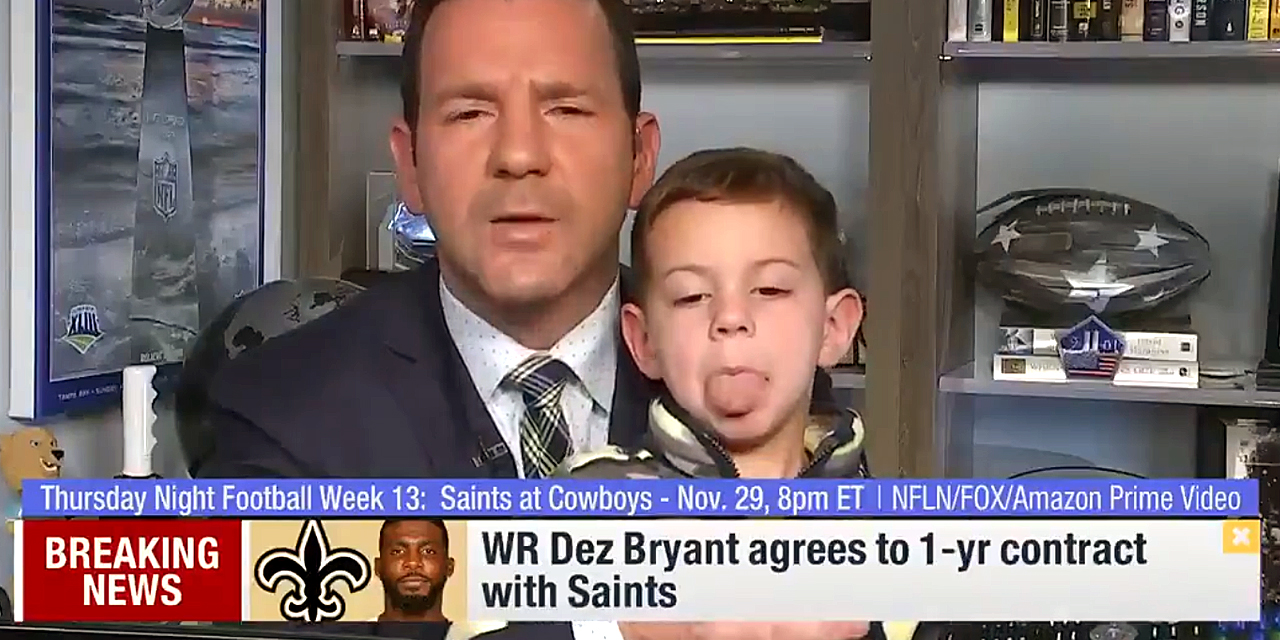 Remember that viral video a few years ago, when the guy being interviewed on BBC gets interrupted by his daughter, who is followed by his baby, who was then chased down by his wife as she tries to get them out of the room so he can finish his live broadcast?
The NFL Network may have just delivered the sports news equivalent.
Ian Rapoport is a reporter for The NFL Network and NFL.com, and he was weighing in on the New Orleans Saints' recent signing for former Dallas Cowboys wide receiver Dez Bryant. This kind of thing is nothing new for Rapoport, but most of the time when he films those broadcasts from his office, his kids aren't home sick from school!
On Wednesday, his son Jude was, and when Ian starts providing his analysis of the Saints' move, his son can be seen handing something to his dad just off-screen, much to the delight of Rapoport's colleagues.
No doubt encouraged by his coworkers positive, light-hearted reaction to his son's innocent interruption, the reporter hoists the kid onto his lap and continues delivering his commentary. Even in the midst of Jude goofing around and making funny faces into the camera.
Rappaport handled it like a pro, and so did the other personalities in the clip, who take it all in stride and even give some shout-outs to working dads.
See the video, which had garnered over 21,000 likes and 3,000 RTs in just a few hours on Wednesday afternoon, below:
When my son Jude, home sick from school, walks into my office as we break down the Dez Bryant-to-the-#Saints signing… pic.twitter.com/BpSLHlkRlb

— Ian Rapoport (@RapSheet) November 7, 2018