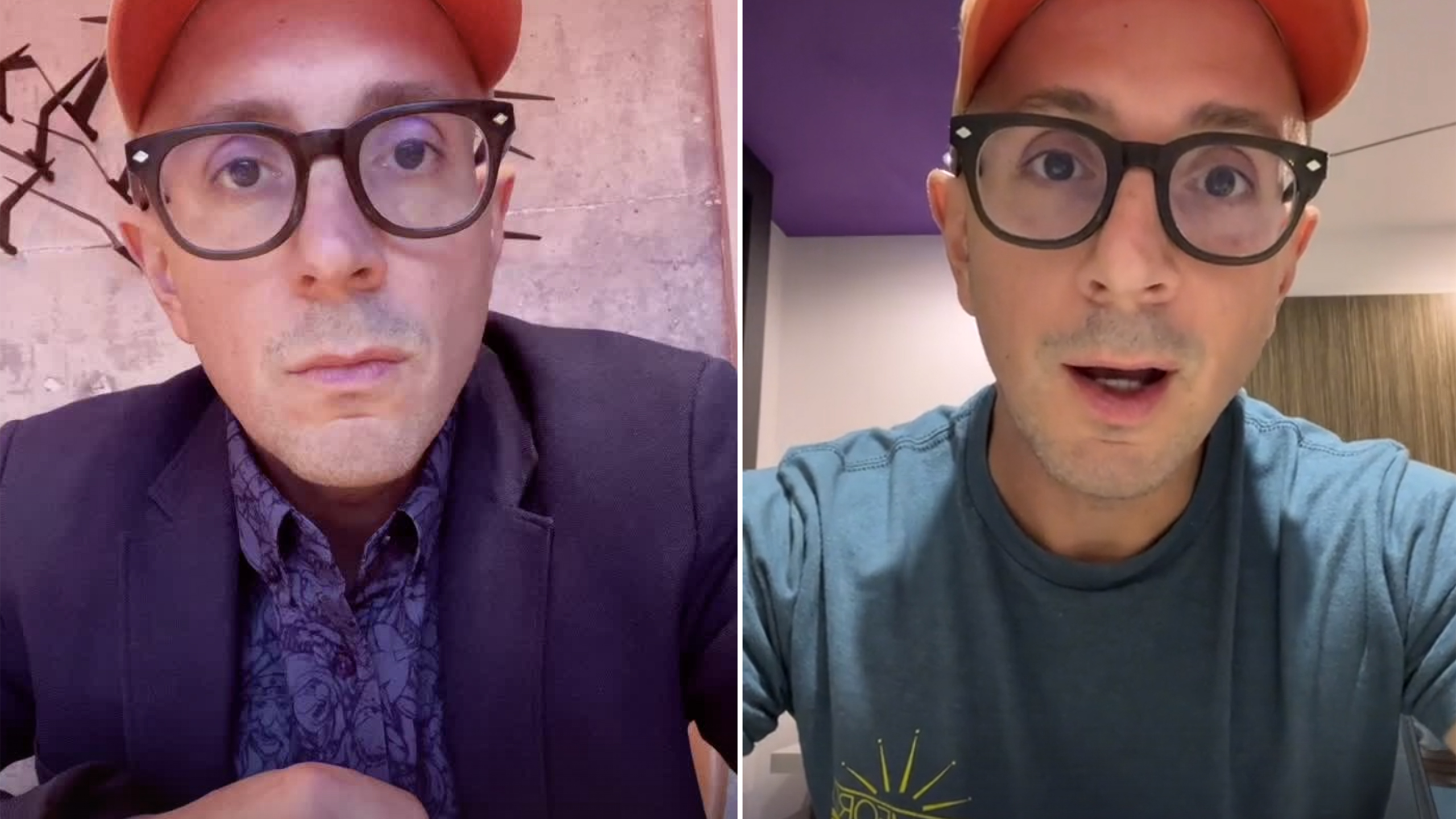 Credit: TikTok/hioutthereitsmesteve
Steve from Blue's Clues just joined TikTok. Nearly two months after his emotional video left adults who grew up watching the show SHOOK, Steve is back to give more of his trademark…sincerity? Warmth? Whatever it is people need from him, he's back to give you more of it.
Steve used to be just a guy on a children's TV show, helping us solve some riddles along with some assistance from his dog Blue's (wait for it) clues. Then he left the show to go to college and suddenly appeared after decades to hit us with his emotional twitter video.
"Look at all you have done and all you have accomplished in all that time. And it's just… it's just so amazing, right?" he said. "I mean, we started out with clues and now it's what? Student loans, and jobs, and families, and some of that has been kind of hard, you know? I know you know. And that's super cool," he added. "I guess I just wanted to say that after all these years I never forgot you. Ever."
And now he's on TikTok, giving watered-down versions of that first video. His name is pretty on point, as he picked up "Hioutthereitsmesteve." His first TikTok is about how he does not know what TikTok is, or how to use it. He even asks for US to give him some clues! Oh, how the tides have turned.
His second video is just him silently looking at the camera, listening, nodding, with the caption "just giving you the attention we both know you deserve."
I don't really get it, but MAN, people are LOVING IT. He has nearly a million followers from those two videos. More than two million likes. So, whatever the recipe is, he's mastered it. I mean, the guy inexplicably had Stephen Colbert in tears on his show.
Steve going with the feel-good, "here for you" approach for 90s kids that are grown up but not quite there yet. So if you didn't get enough from his Twitter comeback, you can cop those Tik Toks to get a steady Steve diet for the foreseeable future.