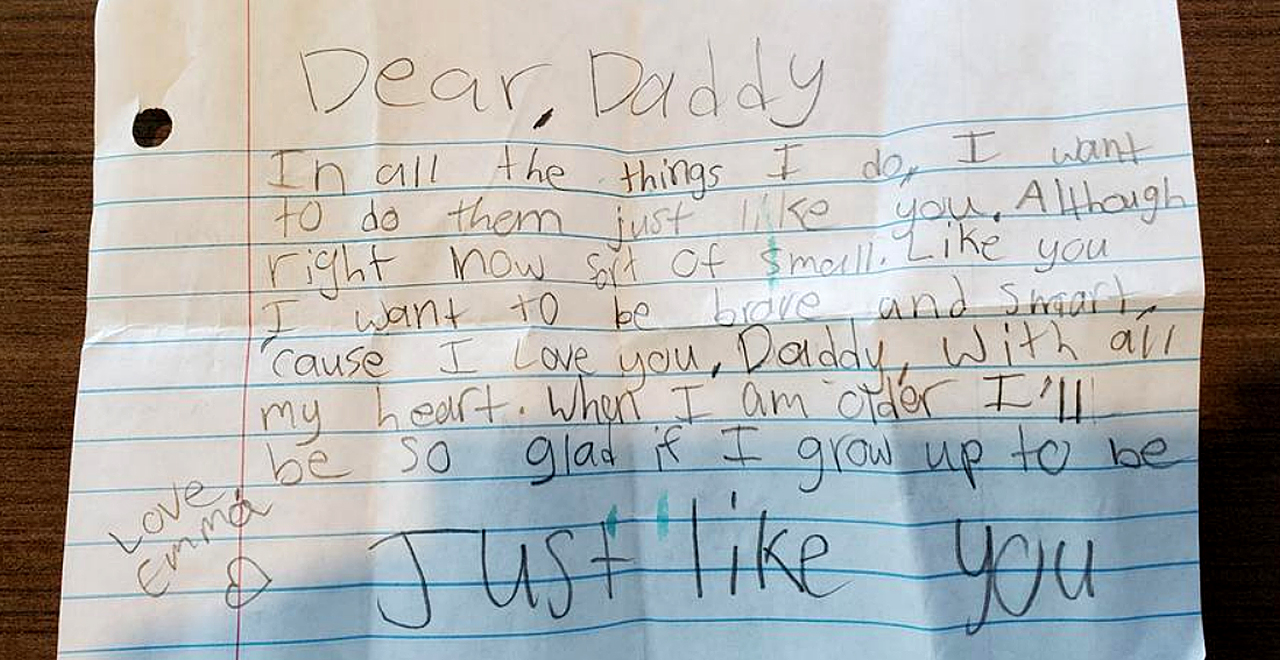 Credit: Twitter/NevadaRoamer
A woman was leaving the Denver airport when she saw what she thought was a piece of trash on the ground. She decided to pick it up to "put litter in its place" but realized it was a heartfelt note written by a girl to her father. What she thought was trash, was actually treasure – so she decided to try to find Emma's dad.
"It was just about the sweetest thing I've ever read," the woman, Alex Roberts, told a Denver news outlet. She shared a picture of the note on Twitter and started a campaign to #FindEmmasDad.
Was walking out of @DENAirport and picked up what I thought was trash to throw away. How wrong I was, let's #FindEmmasDad ! pic.twitter.com/46PM6Z65JL

— Alexandria Roberts (@NevadaRoamer) January 9, 2020
The note read:
Dear, Daddy
In all the things I do, I want to do them just like you. Although right now sort of small. Like you I want to be brave and smart, cause I love you, Daddy, with all my heart. When I am older I'll be so glad if I grow up to be just like you.
Love, Emma
Ok, she is right, that is one of the sweetest things I've ever read. Roberts said she wants to find the dad so he can keep the deeply heartfelt letter, something she said she would treasure if it came from her kid. Still, she knows it's a long shot to #FindEmmasDad.
"I mean what are the chances we find this person? But how cool would it be if we actually did?" she told a Denver News Channel. She surmised the dad is a big part of young Emma's life.
"I feel like he's a role model. He's a very active person in her life and having a lot to do with how she perceives the world," she said. "And I think that's the kind of parent most people want to be and it sounds like this guy is succeeding."
Yes, it is a longshot. But the Denver news stations seem to be signal-boosting the call, and the internet has banded together to solve far more hopeless situations. So, if you know the Dad of an Emma who either lives in Denver or has been in the airport recently (OK, this really may be a pretty big longshot), tell him to come get his letter!