Study Warns Against Letting Babies Sleep in Car Seats When Not Traveling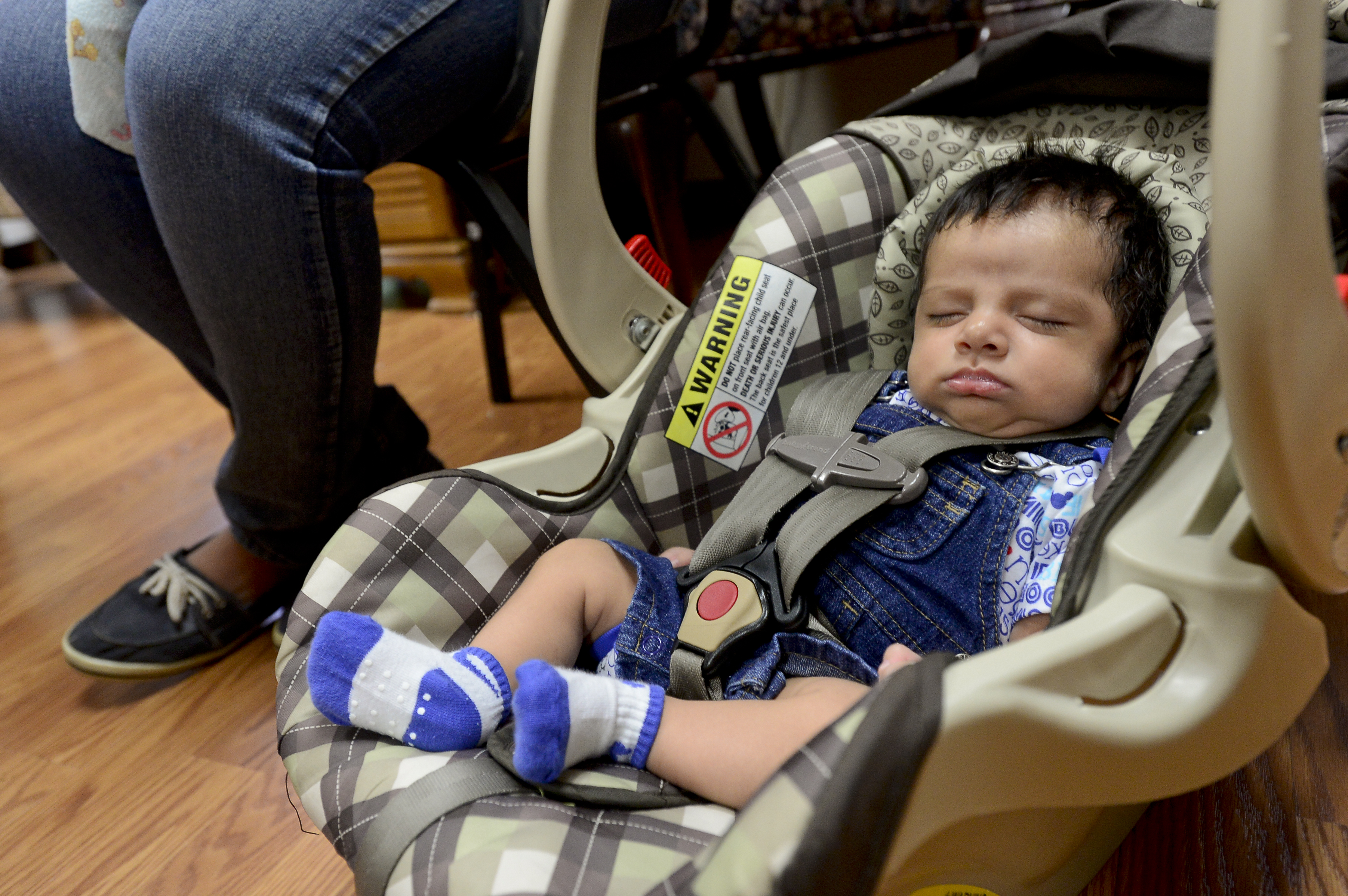 Every parent knows that when it comes to getting your baby to sleep, you gotta do what you gotta do.
Sometimes that means singing multiple songs, or standing up and rocking them, or buying expensive sound machines or little sleep chairs to do the work for you. Sometimes it means putting them in the stroller and going for a walk. And sometimes it means putting them in the car seat and taking them for a drive.
When it works, it's glorious, and the last thing you want to do is disrupt that hard-earned snooze by transitioning the kid out of the stroller or the car seat and into the crib. Often it's not a risk you're willing to take, especially when you yourself are exhausted beyond belief.
But a new study shows that if you're not traveling, and not driving, the risk of leaving your baby in that car seat is simply too great.
A new study released by the American Academy of Pediatrics warns parents not to let their kids sleep in car seats and other sitting devices when they're not traveling, citing the risk of death.
The study shows that when babies die as a result of sleeping in a sitting device, two-thirds of those deaths occur in car seats.
"It really appeared that the deaths in these car seats occurred in the context where the car seat wasn't being used for its purpose in transporting a child, but instead it was being used as a substitute for a crib or bassinet," Dr. Jeffrey Colvin, lead author of the study and a pediatrician at Children's Mercy Hospital in Kansas City, Missouri told TODAY.
According to TODAY, the study's researchers examined 11,779 sleep-related deaths of infants less than 1-year-old from 2004 to 2014 and found that 348, or 3%, babies died while sleeping in sitting devices, and about 63% happened in car safety seats. And a mere 10% of those happened when the baby was traveling in a car. More than half of the remaining deaths happened in the home, in some cases as a result of the car seat falling from wherever it was resting, or the baby falling out of it.
Just one-tenth of the car seat deaths happened while the device was being used as intended — with the baby strapped into the seat while traveling in a car — the study noted.
I can't speak for everyone, but I've certainly been guilty of letting my kids stay asleep in the car seat once we've gotten home. This study is a sobering reminder that just because something is a "safety" device doesn't mean it can't be misused.