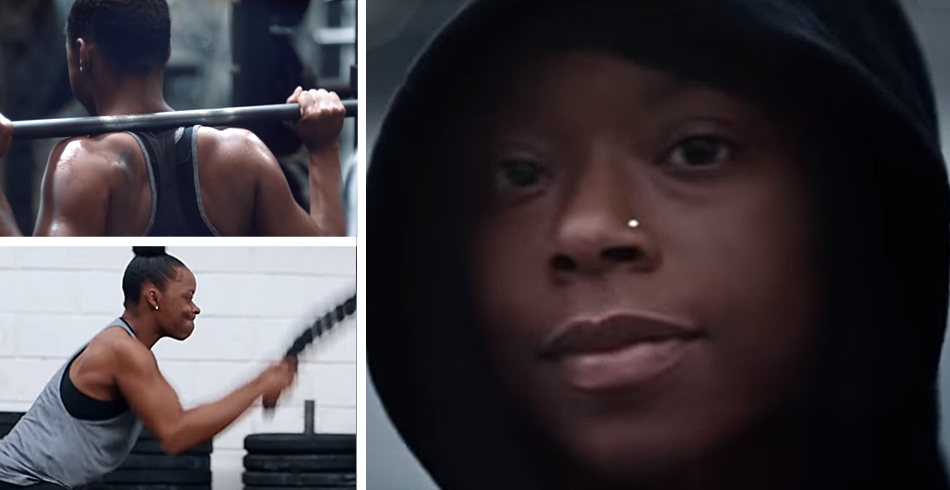 Credit: YouTube/Toyota USA
We all know how tough women are – we have kids! Many of us have witnessed their grit and determination first hand in the delivery room. My wife has multiple sclerosis but you wouldn't know it by the way she perseveres every day, doing triple-duty as a mother, wife, and career woman. The fairer sex cannot be underestimated.
Toni Harris is just the latest example.
Toni will be featured in Toyota's RAV4 Super Bowl commercial during Sunday's game, but it's not a cutesy ad with talking animals or celebrity cameos. No, it's about Toni herself, and how she's pursuing her passion for football. That's right, American football.
"I first developed an interest in football when I was about four – between four and six years old. People around me – they weren't too fond of me playing football. They said that I could get hurt a lot easier playing with guys," she told CBSNews.
As a defensive back for the East Los Angeles College Huskies, Toni will be one of only a handful of women to ever play college football. She received multiple scholarships to four-year colleges (she's still deciding which to accept), and she has her sights set on a bigger goal: being the first woman to play in the NFL.
"I love to prove people wrong … I was kicked off a team when I was younger because I was a girl. But once I got older and into high school, I mean, it still was hard but I just tried to pave my way through no matter what anybody said. It's my dream and I'm gonna protect it at any cost," she said.
Toyota's ad emphasizes Toni's desire to prove people wrong.
"They've said a lot of things about Toni Harris," the ad states. "They said she was too small. They said she was too slow, too weak. They said she'd never get to the next level, never inspire a new generation. Never get a football scholarship. Yeah, people have made a lot of assumptions about Toni."
In the ad, which traces her journey, Toni replies, "But I've never been a big fan of assumptions."
"Being a role model, it's an honor, but it's also a privilege because not every day everybody can stand up and be a role model for other people. And it's kind of hard. It's a lot of pressure, but I mean, I'm just paving the way for the next little girl that's gonna come along and be a role model as well."