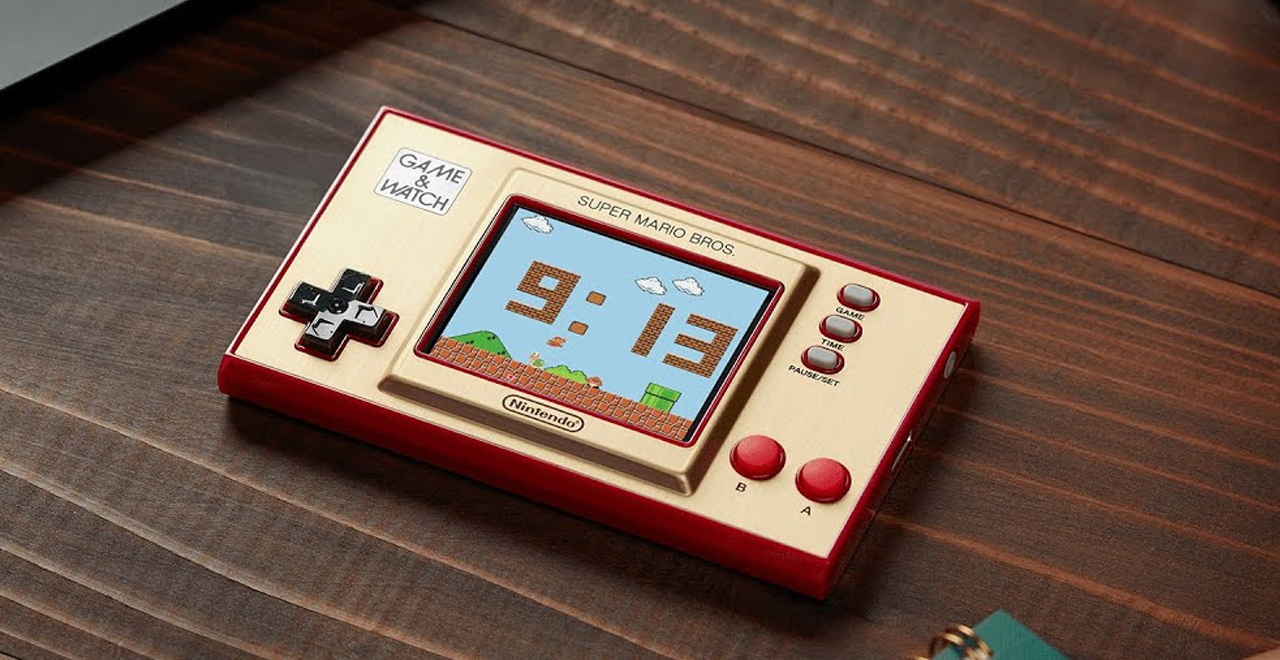 Credit: YouTube/Nintendo
Super Mario is having one heck of a 35th-anniversary celebration, and since Nintendo says the celebration will continue until March of 2021, things are just heating up. So far, brands like Hasbro and Puma have joined the party, bringing us Mario-themed board games and some bright as heck Super Mario sneakers. Finally, Nintendo has stepped up with an anniversary offering of their own – they've decided to release an updated (but still completely retro-looking) version of the OG, the Game & Watch handheld.
The Game & Watch series was a line of handheld devices sold by Nintendo from 1980-1991, aptly named for the device's two functions – playing games and telling time. Each device featured a single game and a small digital clock display in the corner of the screen. During a Nintendo Direct Showcase, Nintendo announced that the Game & Watch was making a comeback in honor of Super Mario's 35th.
Unlike the original, the upgraded Game & Watch has a color display, and more than 12 pixels. For the ultimate hit of nostalgia, Super Mario Bros will come pre-loaded on the handheld system, along with Super Mario Bros: The Lost Levels, and the classic Game & Watch Ball (though this version will feature Mario instead of the handheld system's mascot, Mr. Game & Watch).
In the 40 years since the gaming system was originally released, Nintendo also made some improvements on the "watch" portion of the Game & Watch by adding a Mario-themed clock and a fully-functional alarm (which, to be fair, was present in some of the handheld device's later versions). The 2020 Game & Watch has the same classic look and gameplay as the original – ah, the simplicity of the "+" control pad.
In another fun Mario-themed twist, the handheld also has a screensaver with a variety of animations – 35 of them, to be exact, one for each year we have known and loved the Super Mario Bros franchise.
Keep your eyes open and your Google alerts refreshed, the Super Mario Bros. 35th Anniversary Game & Watch goes on sale on November 13th for $49.99.