Simpsons Fan Commissions 'Super Nintendo Chalmers' Game Console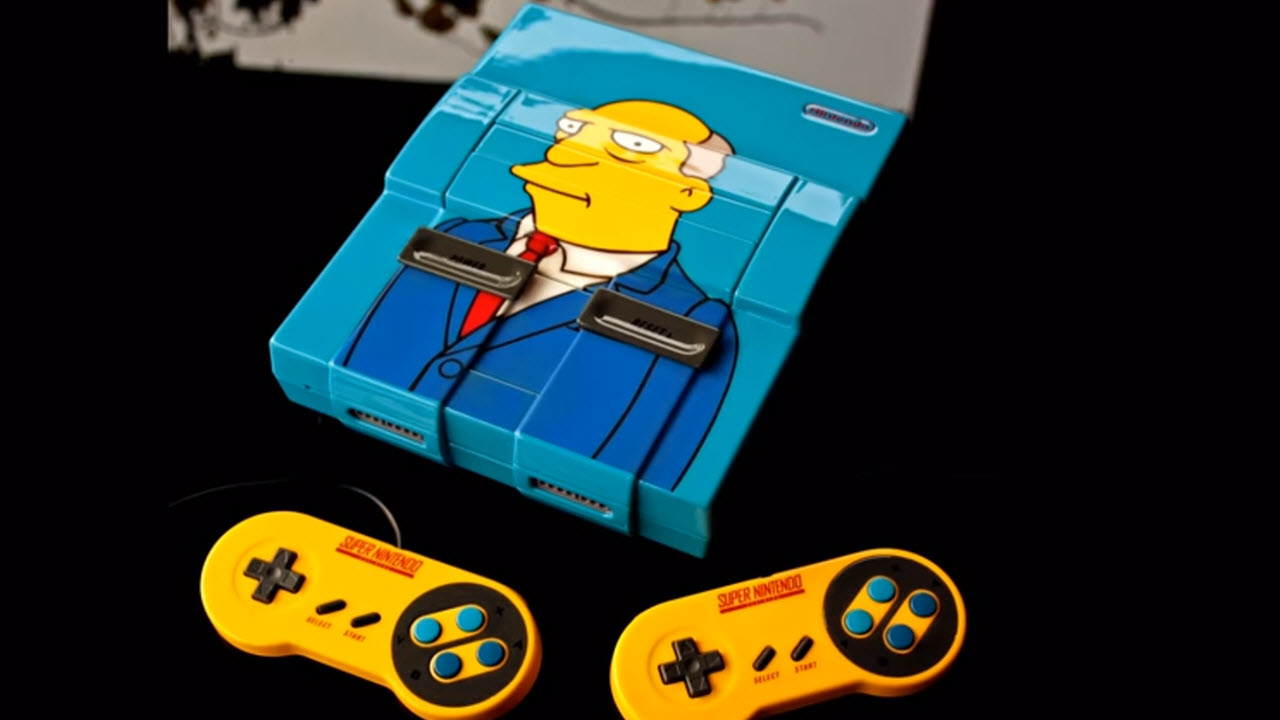 A creative Simpsons fan redesigned a Super Nintendo around a joke from the show
The Simpsons has been around forever. Back in its heyday, you'd have been hard-pressed to find a product that didn't have Simpsons-based version floating around. Bart even had a dance named after him, for Pete's sake!
The show may not have the pop culture clout it once did – and it may never regain the level of quality it reached at its peak, a cluster of seasons in the mid-to-late 90s that will forever stand as some of television's greatest episodes – but it's not going anywhere either. And neither are its jokes.
Only 90s kids will remember this (just kidding, The Simpsons reruns are on all the time!), but in a 1998 episode, legendary nincompoop Ralph Wiggum referred to Springfield superintendent of schools as "Super Nintendo Chalmers."
It was a hilarious malaprop from the lovable, doofus son of police chief Wiggum, but, to be honest, on a list of all-time greatest Simpsons lines, it probably ranks in the high hundreds (and trust me, there are hundreds).
But, according to Kotaku, a gamer commissioned an artist and redesign a Super Nintendo console. Zoki64 is a Slovenian artist who, based on his YouTube channel, takes Nintendo products like game boys, N64 consoles, and Super Nintendo consoles – and redesigns them.
He's got Pokemon, Zelda, Tron and more, and they are gorgeous.
For his latest creation, he put Superintendent Chalmers himself on the Super Nintendo machine, and colorized the entire console, including the controllers, with the Simpsons' design scheme. It's a beautiful machine, and the design detail is kind of insane. The Reddit user who commissioned it, SpicySNES, shared some pictures and weighed in on the quality of the console.
So it looks great, is durable, plays just like it normally would, and provides a solid laugh, all at the same time?