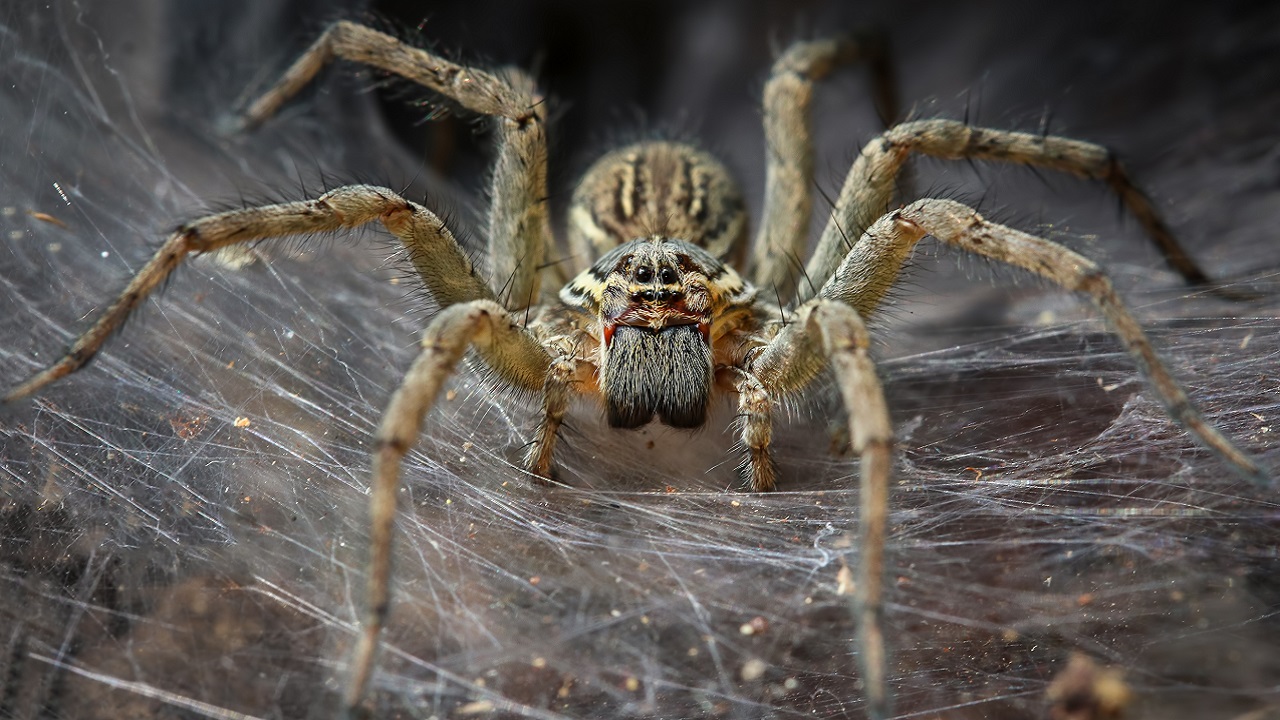 Credit: Getty Images/Amith Nag Photography
We are the architects of our own demise
Guess what? They're rebooting Spider-man again. This time as a documentary. Or maybe a horror movie. Because the latest spider-based news is scary AF.
Apparently, the geniuses (I'm using that both literally and sarcastically) over at the University of Trento in Italy have devised a way to make spiders even more terrifying than they already are to your wife. If I were you, I'd start sleeping with my mouth shut, because you don't want your yearly spider-swallowing quota to include one of these next-level beasts.
Something tells me you'll have a hard time digesting them.
Because according to Australia's Sydney Morning Herald, scientists have found a way to increase the strength of the typical spider web. By how much, you ask? It's as strong as Kevlar. That's bullet-proof, Holmes!
The scientists somehow combined spider silk with graphene and carbon nanotubes (right, right) that, after a spider drinks it, helps produce threads five times stronger than usual. They're actually saying it's among the strongest materials on earth.
"It is among the best spun polymer fibres in terms of tensile strength, ultimate strain, and especially toughness, even when compared to synthetic fibres such as Kevlar," said Pugno. As strong as Kevlar? Great. Now the AK-47s I bought to legally hunt the spiders in my attic just like the Founders intended are completely useless!
TBH I didn't even know spiders drank shit. This whole topic is giving me the creeps. Thankfully it's only a movie EXCEPT NO IT'S NOT.
They're talking about making parachutes with this new material, because it's strong enough to hold a man. And they're not stopping at spider silk.
"Furthermore," adds Pugno, "this process of the natural integration of reinforcements in biological structural materials could also be applied to other animals and plants, leading to a new class of 'bionicomposites' for innovative applications."
Bionic plants? Didn't you see The Happening? (I hope not.)
Really though, all of this sounds great. Top-notch work, science! Let's totally make super-spiders and bionic trees. Sounds good. Real good.
*starts running*