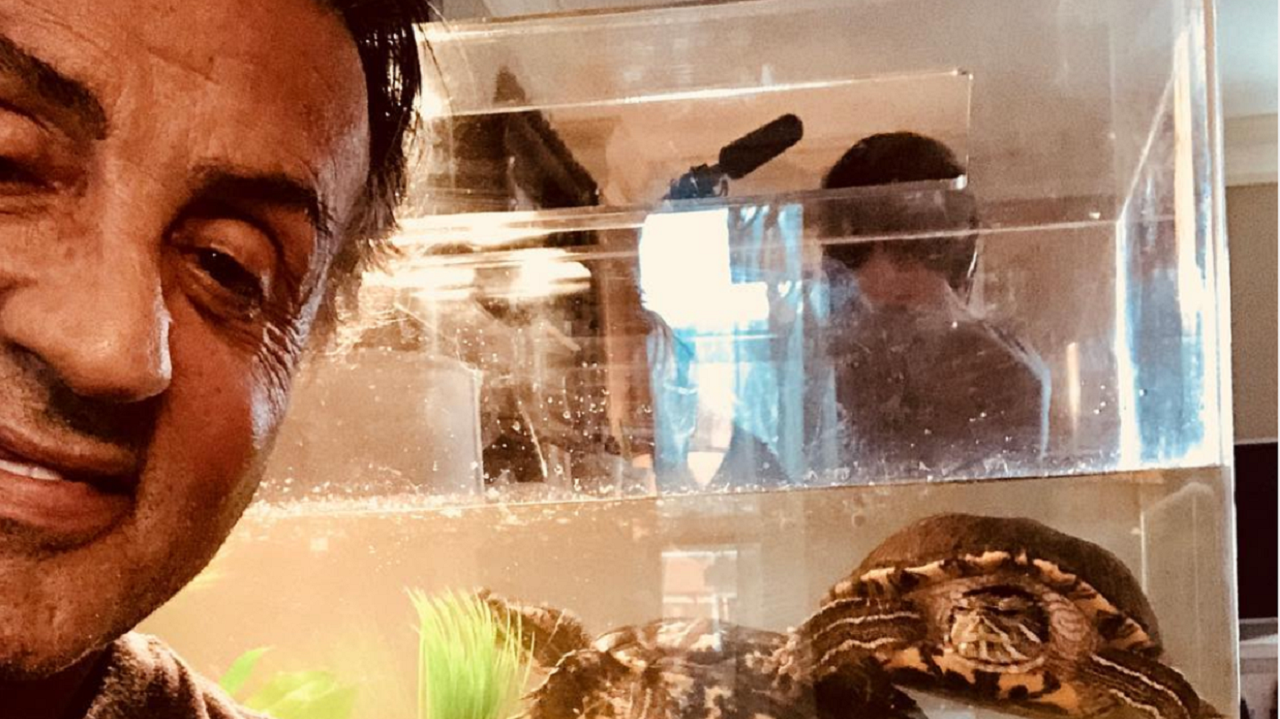 Credit: Instagram/officialslystallone
Every once in awhile, you learn a bit of news that puts your age in perspective.
Like when you find out that Ralph Macchio, aka The Karate Kid, is, right now, older than Pat Morita, aka Miyagi, was when they filmed the 1984 blockbuster. Or when you learn that Tom Cruise is currently older than Wilford Brimley was in Cocoon. Almost makes you want to become a Scientologist.
Well, today I learned another piece of age-related news that threw me for a loop. Ya know those pet turtles Rocky Balboa has in the first Rocky movie?
They're still alive! They're 44 years old and Sylvester Stallone still has them. That's right, my man kept the pair after shooting his breakout, Best Picture-winning, franchise-launching movie, and they're still kicking. If turtles even kick.
In Rocky, Stallone visits the pet store where Adrian, his soon-to-be-love-and-wife, works, in order to get some stuff for his two turtles, Cuff and Link. Those turtles partially responsible for Rocky meeting the love of his life, and Stallone clearly cherished their role in his film. So he hung onto them, and they even reappeared in the two Creed movies.
While filming Creed 2, Stallone posted a picture of his pets to Instagram, announcing their age and stunning fans:
They're delighted and surprised the turtles are still alive, apparently, they know as much about their lifespans as I do.
Cuff and Link are still alive and this is the happiest news I've heard this entire year.

— This Is No Laughing Matter (@NLMcbus) May 24, 2019
Somehow it makes me feel good knowing that Cuff and Link are still alive.

— Chris Ryall (@chris_ryall) May 23, 2019
Stallone is clearly an animal lover, having also kept his canine costar Butkus, the bullmastiff from the first two Rocky movies.