Elmo's Dad Delivers the PSA Pep Talk All Parents Need Right Now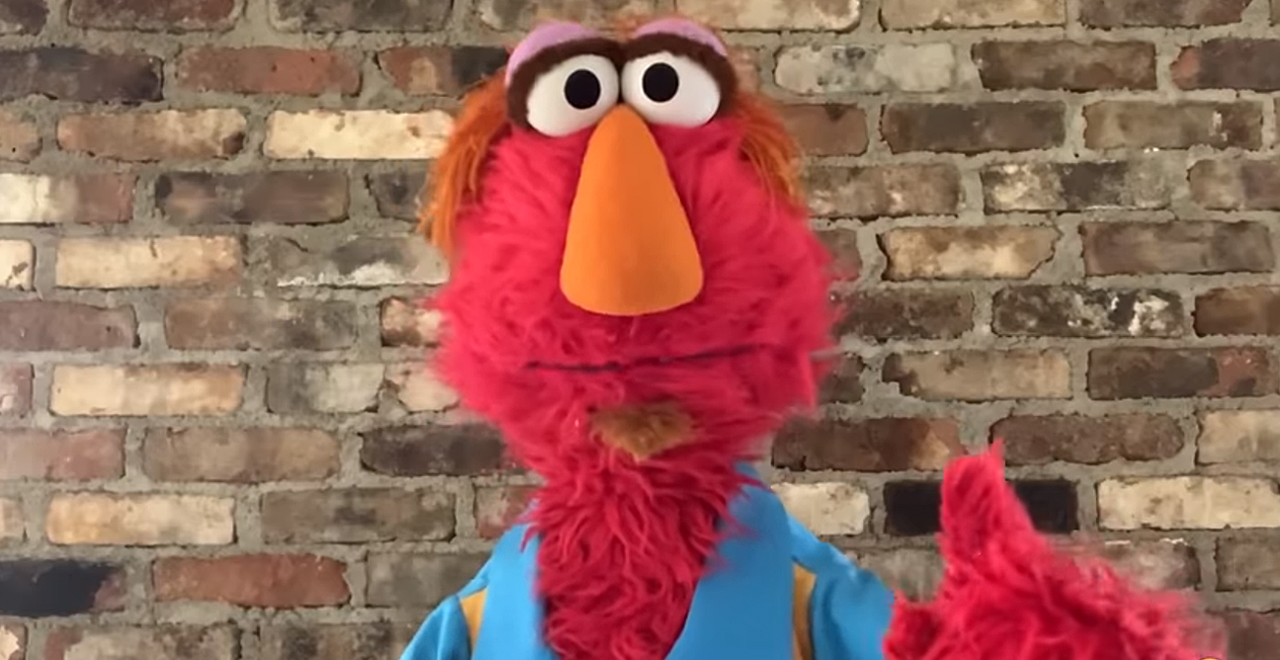 As parents get used to homeschooling and working from home (while also worrying that a virus could potentially sicken everyone for two weeks), it's no surprise we're struggling.
This parenting 24/7 thing is overwhelming and breaks during the waking hours can be hard to come by. For the good of your children, and your spouse, you need to make sure you're taking care of yourself as well. If you don't believe me, just ask this Muppet.

Elmo's Dad was featured in a PSA on Sesame Street, with maybe the most important message ever broadcasted on the show: take some time for yourself. You may find yourself thinking "Elmo has a dad??" Yes, he does, but muppet procreation isn't the focus right now. Instead, please heed his advice:
"You know it's wonderful to get to spend so much time with our children, but it can also be a bit overwhelming," Louie says with a heavy sigh. "But I just wanted to say, parents, you are doing an amazing job. Remember though, it's important to take some time for yourself, you know, take care of you."
He then goes on to say we are all doing the best we can and that is better than OK. Then he sighs and puts up with Elmo's bullshit again. But not before taking a moment to tell parents to hang in there and keep up the great work.
And if you think we have it tough now (we do), just imagine what parenting must be like when your offspring is the star of a hit TV show and he hangs out with some giant alien Bird on a street corner. That's gotta be tough.
Seriously, though, you do have to carve out some time for yourself. In the absence of the schools, and babysitters, and even grandparent help, you can slowly go crazy. Your family needs you to stay sane though, so if that requires you to disappear for a few hours every week to play some Xbox, you gotta do what's right. And if you need someone to play with, we know a few thousand Dads you can game with.