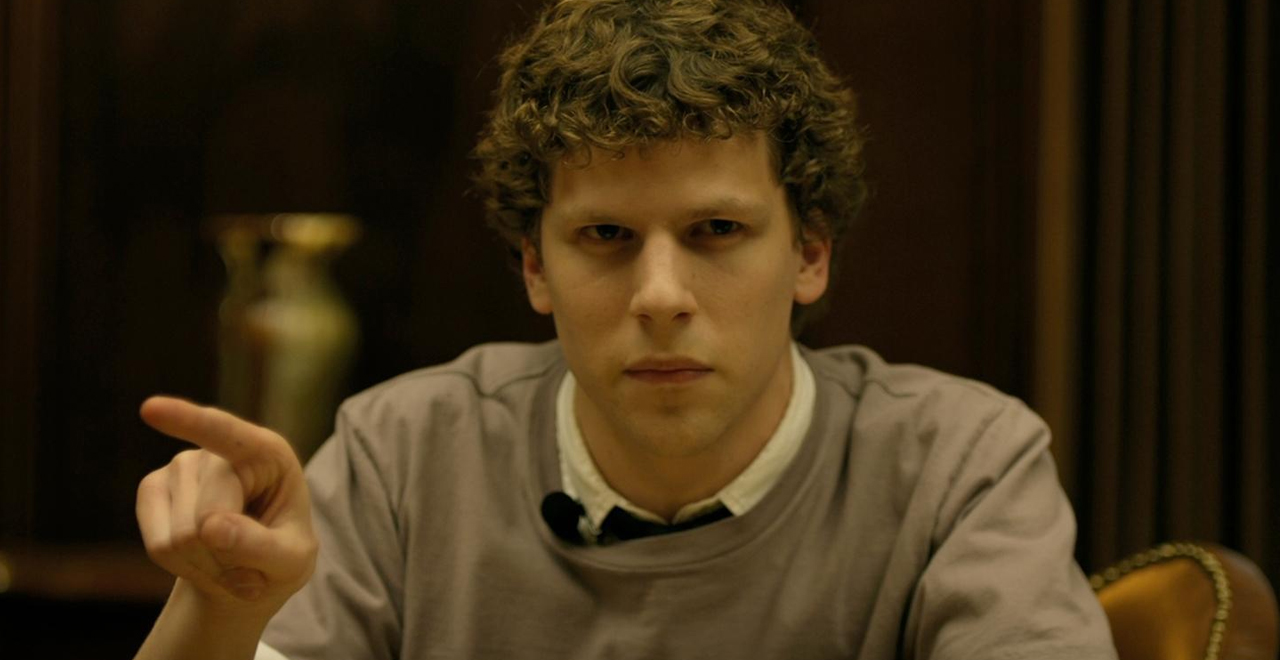 Credit: Columbia Pictures
One of the fun things about pop culture is all the material it provides us, not merely to consume, but to discuss, interpret, and argue about. Talking about movies and TV is a fun distraction, and sometimes we can really use one. Like right now.
There are no mathematical equations to measure whether The Godfather II is better than Casablanca, or if Sgt. Pepper's is better than Exile on Main Street. That lack of empirical truth allows for infinite takes, and for people who are interested in arguing, there is endless fodder for debate.
Sometimes, even the people making the art join in.
That's what director and cinephile Quentin Tarantino did recently when he spoke to France's Premiere magazine about the best movies of the decade.
He was pretty definitive about his answer too. "It's 'The Social Network,' hands down… It is number 1 because it's the best, that's all! It crushes all the competition," QT said, christening David Fincher's movie about Mark Zuckerberg and the creation of Facebook as his favorite film of the decade.
The Social Network hit theaters in 2010 and was roundly acclaimed from the start, for Fincher's direction, Aaron Sorkin's snappy, pithy dialogue, and Jesse Eisenberg's portrayal of the vindictive Zuckerberg. It's not quite a left-field choice, having been nominated for 8 Oscars and winning three (Best Adapted Screenplay, Best Editing, and Best Original Score), but not everyone agrees. Which is fun!
Twitter was quick to respond, with users citing their own favorites instead, like Moonlight, Inception, Fury Road, and more.
A few people had some fun with their suggestions.
"Quentin Tarantino believes The Social Network is the best film of the last decade, Premiere reports".

QT is wrong. pic.twitter.com/0gmF5hvwRQ

— Classic McDavid (@henchman21) May 29, 2020
Dude's clearly never seen "Once upon a time in Hollywood"

— Duran / Дюран (@userdie) May 29, 2020
Tarantino cited Christopher Nolan's Dunkirk as his second-best movie of the decade. Originally he had it on 7th on his list until he watched it a third time. "It wasn't until that third time where I was gauging it for [my best of the decade list], that I could finally see past the spectacle into the people, into the people of the story. I could finally see the forest for the trees," he explained.
What's your favorite movie of the past 10 years?