Fourth Graders Get To Slime Teacher After Reaching Charity Goal of $50,000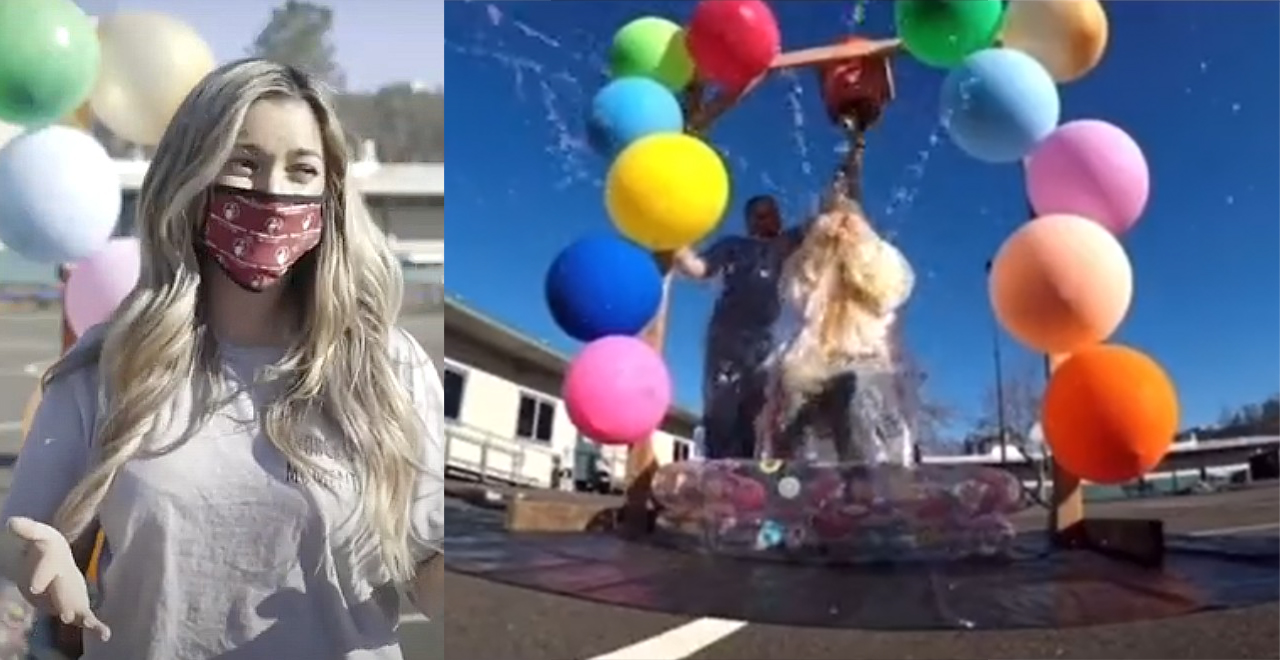 The importance of giving back is a lesson best learned early. When kids see the impact they can have on the world around them, it has the potential to guide their decisions and priorities for the rest of their lives. Ms. Sutherd, a fourth grade teacher in California, wanted to teach her students both about the power of social media and the impact they can have on others. To help them see their potential firsthand, Ms. Sutherd devised a plan.
Together with her students, Ms. Sutherd challenged her class to raise money for charity using social media as a tool. They settled on raising money for Shriners Hospital for Children, but when asked about their fundraising goal, the young students set the bar astronomically high.
"They said well, 'What if our goal is $50,000?' I said, 'That's crazy, but I am here for it,'" Ms. Sutherd recalled in a YouTube video.
Ms. Sutherd had gone viral on TikTok for her challenges to her students in the past, but this time, the class aimed to reach as many people as possible to hit their goal. As further incentive for her students, Ms. Sutherd agreed to the ultimate kid fantasy – if the determined fourth graders hit their lofty goal, they'd get to slime their teacher.
After posting her initial plan on TikTok, Ms. Sutherd's lesson quickly went viral. Her YouTube video's caption read, "With the help and support of everyone across America (and the world), including the NFL, Tony Hawk, and Rosie O'Donnell, my kids had a day they will NEVER forget."
Ms. Sutherd pitched in $1,000 on behalf of her class, who donated their tickets (their classroom currency) to the cause. Tony Hawk donated $1,000, and strangers from every state in the US helped the class hit $30,000. Saladin Shriners donated the final $20,000 to get the glass to their final goal. They did it – $50,000, and a whole lot of slime for Ms. Sutherd.
The proud teacher concluded, "This whole experience just goes to show that anyone, of any age, from anywhere, can make a difference."