Teen Drives Through Garage Door With Dad in Car [WATCH]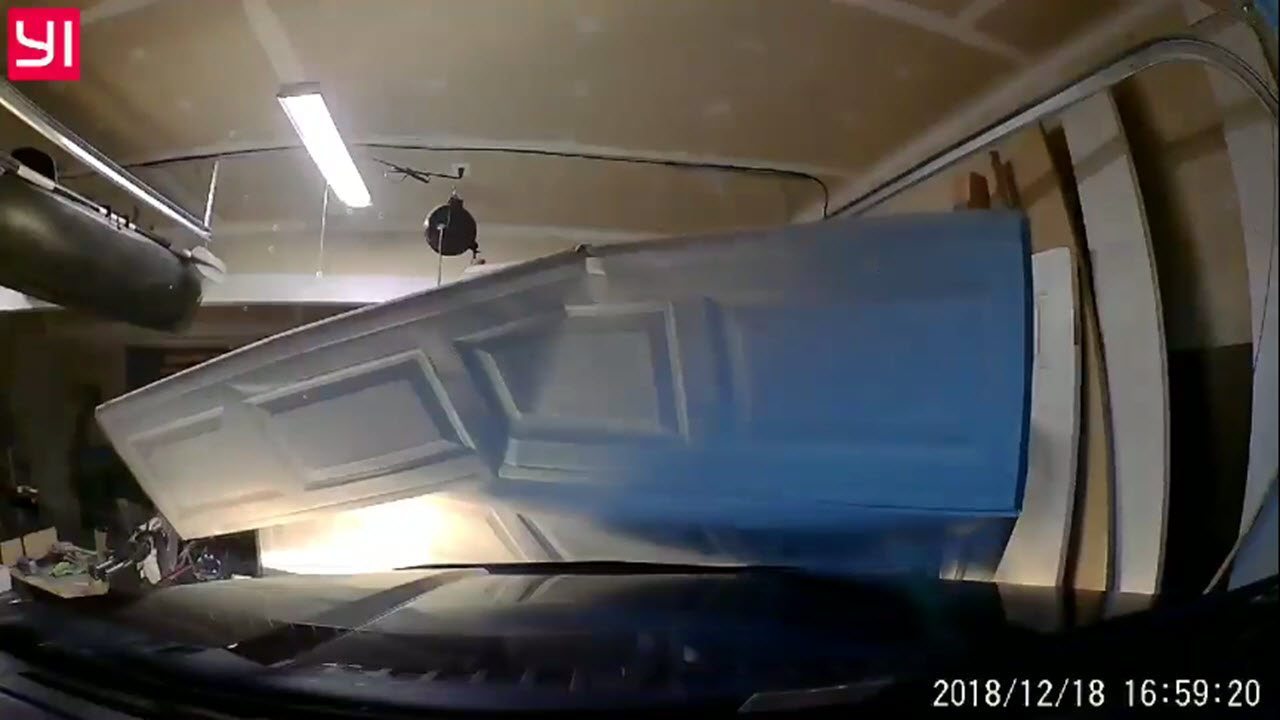 When I was a new driver, I was backing out of my driveway and accidentally knocked over my mailbox. I panicked, did my best to prop it up, and when my parents noticed, I promptly blamed it on the mail man. They knew it was me, and thankfully didn't consider it a big deal. It's not like I'd crashed my mother's beloved Nissan Maxima. That happened a few months later.
The point is, being a new driver is full of pitfalls, and it's very stressful. Especially for the parents!
Just ask the dad of this kid, who was in the car with his son the week before Christmas as the youngster drove the pair back home. The resulting hijinks were immortalized in video, which found its way to Reddit, where people have opinions. This is the internet, after all.
That's right, the kid somehow both failed to raise the garage door, and then inexplicably seems to accelerate directly into it, bursting the car through and into the garage, the crumpled remains of the door on top of the car's hood.
No bueno.
The anguish in both the father and the son's voices is palpable. The kid is beside himself, apologizing profusely, "I'm sorry, Dad! I'm so sorry!"
The dad is slightly more subdued, issuing a quick "Goddammit!" as his mind grapples with the damage, and then letting out an anguished moan as the consequences of his son's mistake sink in. Because not only does a busted garage door – one totally torn off its tracks and destroyed – cost a pretty penny to repair, there is a fair amount of legwork involved in getting everything taken care of. One redditor, jimmyjazz2000, has clearly been there:
Speaking as a dad, it's not just the money, or even mostly the money. It's having to deal with a totally unexpected and avoidable hassle not of your own doing.
Whatever he was gonna do when he got home? Yeah, that's cancelled. Now he has to 1. drag the garage door out of the garage, 2. call the insurance company, and 3. drag anything and everything worth stealing out of the garage and into the basement.
As a matter of fact, the Dad's three slightly delayed "God Dammits" were probably those three realizations hitting him.
The mind of a dad, always working overtime. Here's hoping his dad is as forgiving as mine was after the mailbox incident. And next time makes the kid park on the street.