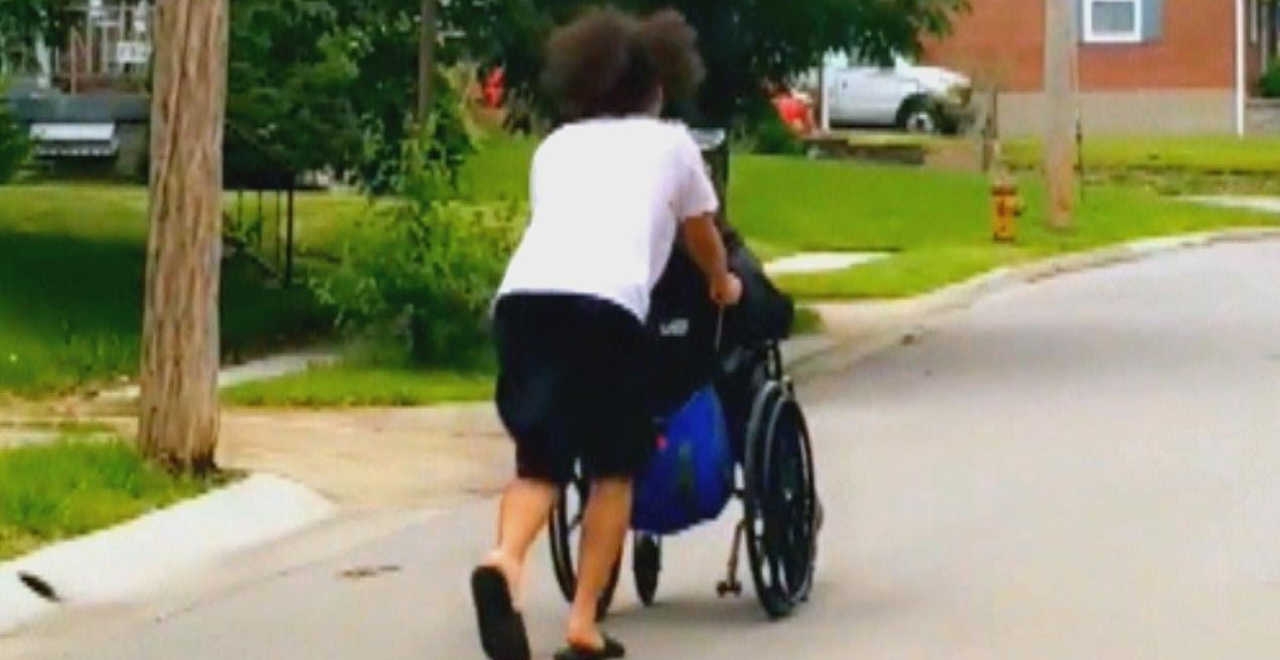 Credit: YouTube/Inside Edition
Over the past few years, it seems there have been more and more instances of dangerous weather patterns. From frigid cold snaps to wildfires, from bizarre warmth to intense hurricanes, Mother Nature has not been happy.
Recently there has been a spate of tornadoes all over the midwest, with states like Missouri and Kansas bearing the brunt. It can't be fun to hear the tornado siren blare in your town and find yourself among the many people frantically attempting to reach the safety of the nearest basement. Now imagine not actually being able to run.
That was the situation Gregory Beck found himself in last week, after making a trip to the grocery store. Gregory is a double-amputee who uses a wheelchair to get around St. Louis, Missouri, and he was making his way home when the tornado sirens went off. As cars of people drove past Gregory, many of them yelled for him to get home to safety, but only one car stopped.
Seth Phillips was in the car with his mother when he spotted Gregory at the gas station, where the man had stopped to rest his arms. Seth, who is only 16, asked his mother, Amber Gilleylen if he could help wheel the man home. Beck had about a quarter mile to go before reaching his home, and Seth helped push him all the way there.
Amber, his proud mom, followed behind the pair and proudly captured video of her son being a good Samaritan. She posted it online where it quickly gained attention.
"My hope is that other teenagers will see that it's the cool thing to do, you know, it's good to help other people," Gilleylen told KMOV. "It doesn't make you uncool to stop and help someone who needs it."
Seth and his mom decided to keep the momentum from the video going and have started a GoFundMe page to raise money to get Gregory Beck an electric wheelchair. It's already exceeded its $4,000 goal.
Watch the video: