Teen Weighs PlayStation 4 as Fruit and Pays Cashier $10 for It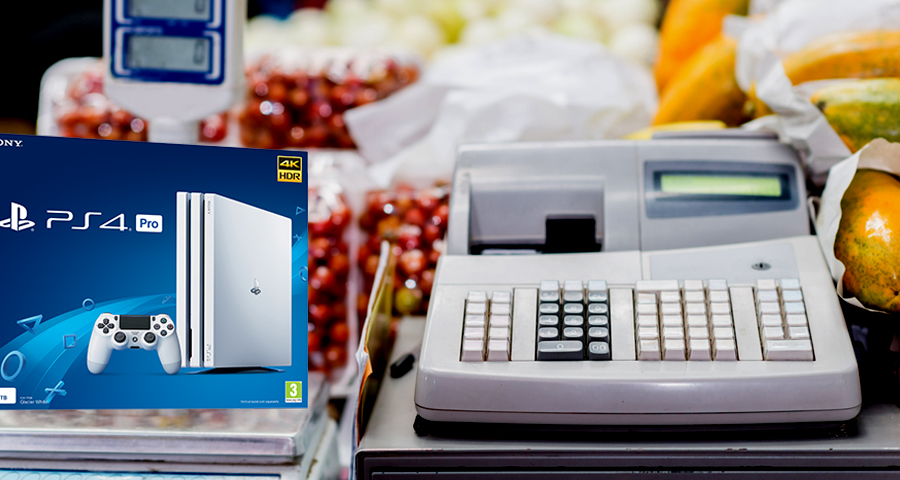 Everyone tries to find ways to hack the system and get a little something extra out of life. Some of us are more clever than others and find loopholes in the system. Others are a tad more brazen and simply go for it, doing something so brazen that you can't help but admire them for it. Even when they get caught.
That's what happened to an enterprising young Frenchman who really wanted something and didn't want to pay for it. At least not full price. And then he tried to do it again.
The 19-year-old, named Adel, strolled into a shop in Montbéliard in the Bourgogne-Franche-Comté region of Eastern France and grabbed himself a PlayStation 4 gaming console. But rather than take it to the register and pay the full 340 Euros (388 American bucks) for the thing, he instead sauntered over to the produce section, weighed the console, and slapped the resulting sticker on it. Since the console only weights 6 pounds, the price for his new PlayStation 4 was a remarkably discounted 9 Euros (10 dollars)!
Somehow he managed to get past the cashier and pay for his hefty sack of fruit without being found out. He then sold the gaming system for $100 Euros and bought himself a train ticket home to Nice. Unfortunately for him, he didn't use that ticket, and instead returned to the store the next day to replicate his scam. But the coppers were waiting.
Adel got nabbed and was ultimately sentenced to four months in prison. I sort of feel like he should have gotten off easy, purely due to the ingenuity and flat-out balls it took to attempt such a gambit. But at least the internet recognizes his genius!
"Dude should have tried with iPhones. Labeling them as Apples would have been technically correct…the best kind of correct," a user commented on social media, per Meaww.com.
Clearly, Adel knows how to hack. Hopefully, he knows how to jailbreak too.