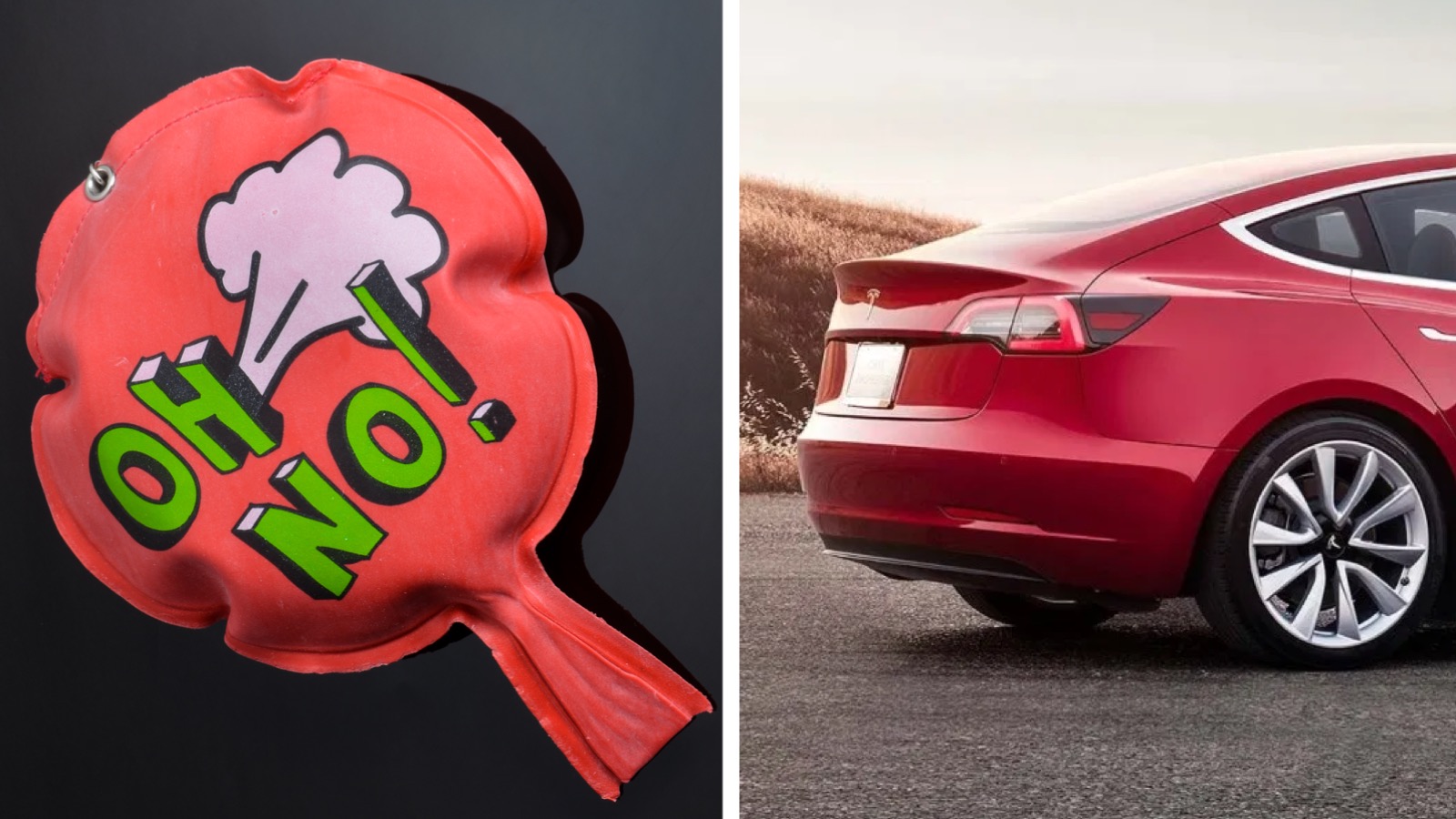 Credit: Tesla | lucamontevecchi
Last night, well past his bedtime, my toddler got up, left his room, and wandered into the living room. He crawled up on Mommy's lap and she asked him why he wasn't in bed, asleep.
He replied, "My butt woke me up." I stifled a laugh.
Farting is funny, it's as simple as that. And this is the case whether you're a toddler, his 43-year-old father, or technology pioneer and billionaire Elon Musk. But for him, farts aren't only a laughing matter. They're the future of automobiles!
The founder of Tesla, the electric car company, and the guy who's trying to make private space travel a thing, recently took to Twitter to tout a new innovation that would soon be coming to his cars. Customizable horn sounds.
Customized horn & movement sounds (coconuts being one, of course) coming to Teslas soon

— Elon Musk (@elonmusk) October 6, 2019
He wrote that drivers would be able to choose among various sounds for their car horns, and that "movement sounds" would also be part of the deal – including "coconuts," such as the ones used to simulate the sound of a horse in Monty Python and the Holy Grail – to help let pedestrians know a car was coming. But he buried the lede, which he revealed in a follow-up tweet:
💨 & 🐐 sounds too (also, of course)

— Elon Musk (@elonmusk) October 6, 2019
There it is. And by "it" I mean the "passing wind" emoji.
I'm all for technological innovation, and electric cars seem like a good thing. But when I'm out driving, on a trip to visit grandma and grandpa or just running an errand, it's hard enough to maintain my sanity when my kids are minding their business in the back seat. Once they get wind (sorry) that the car can make fart noises, it's all over. Sure, it will be funny the first three times. The first five times. Maybe even the first ten. But after that? Everyone is grounded.
Elon Musk was so preoccupied with whether or not he could, he didn't stop to think if they should. God help us all.