The 20 Best Comments of 2019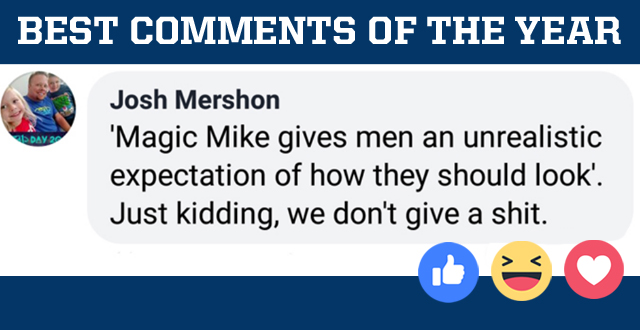 Every week we pan for comedy gold in the comments section of our Facebook posts. If a comment cracks us up (or warms our hearts) we showcase it.
Here's a roundup of the 20 Most Liked Comments of 2019:
1. Cold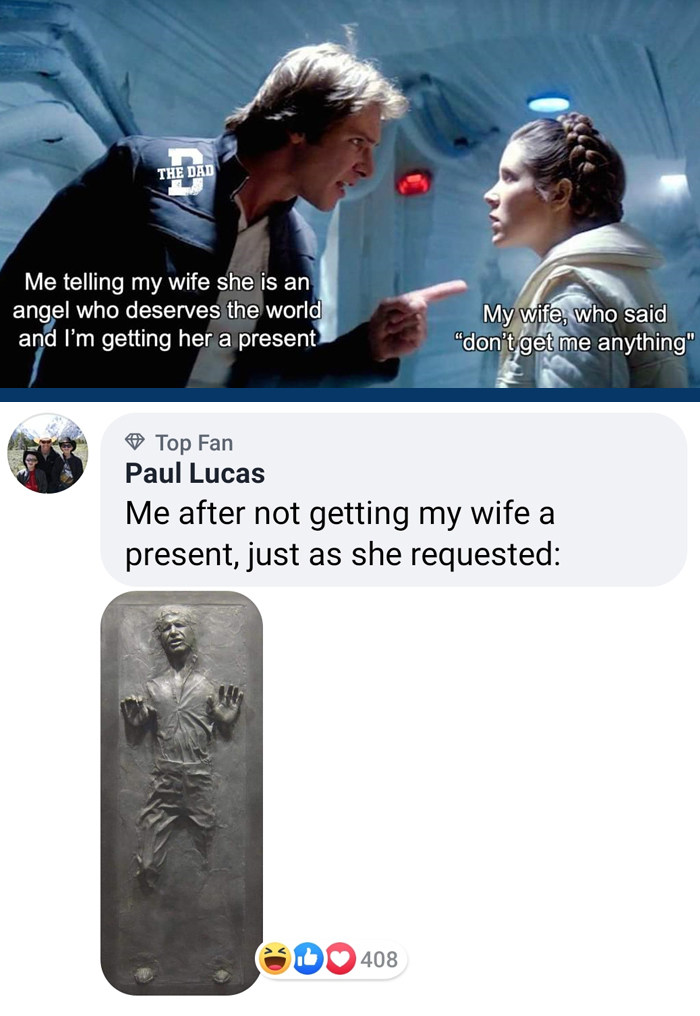 2. Say What?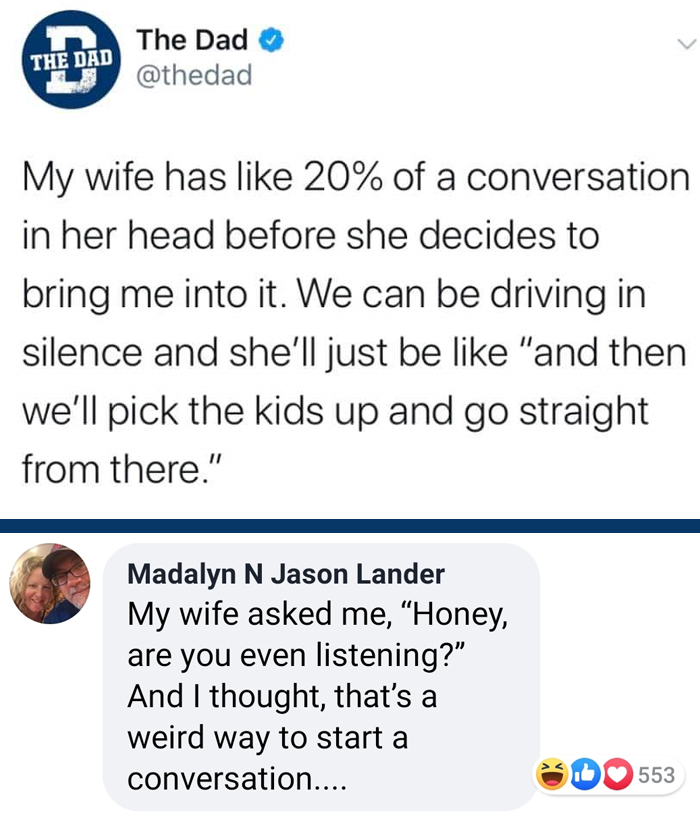 3. Who Dis?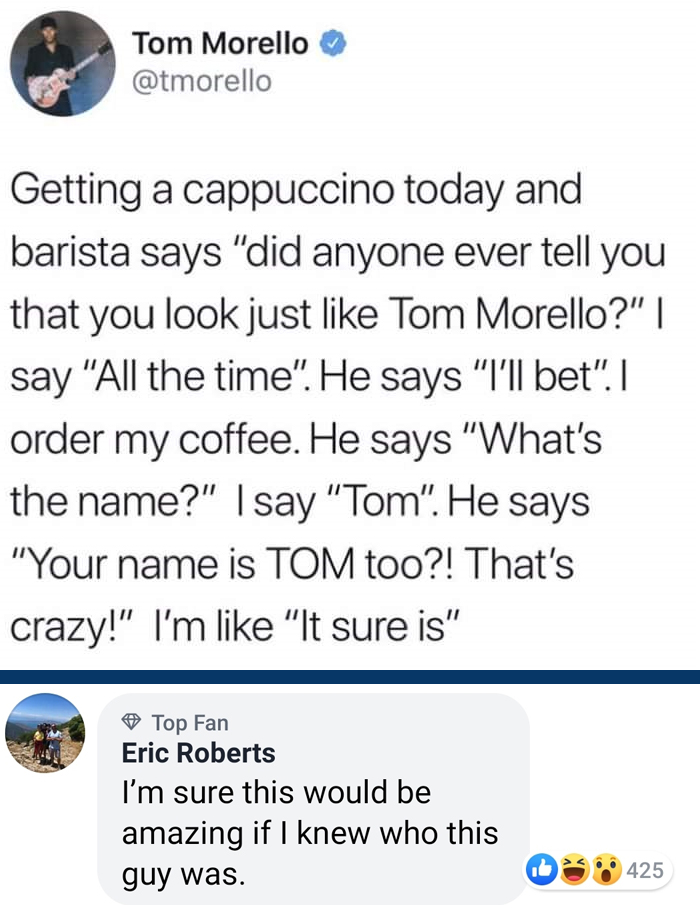 4. Double Header
5. Classic Karen
6. New Terms
7. RIP
8. Tight
9. Saucey
10. Dad Soles
11. Monkey in the Wrench
12. He's Got Stones
13. Death, Taxes and Dinner Decisions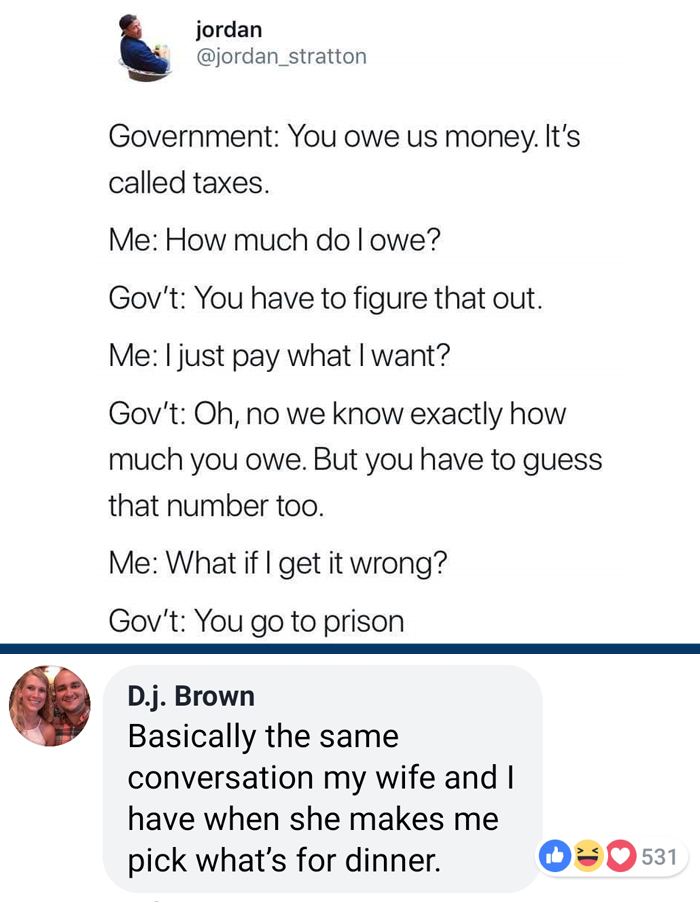 14. Having Seconds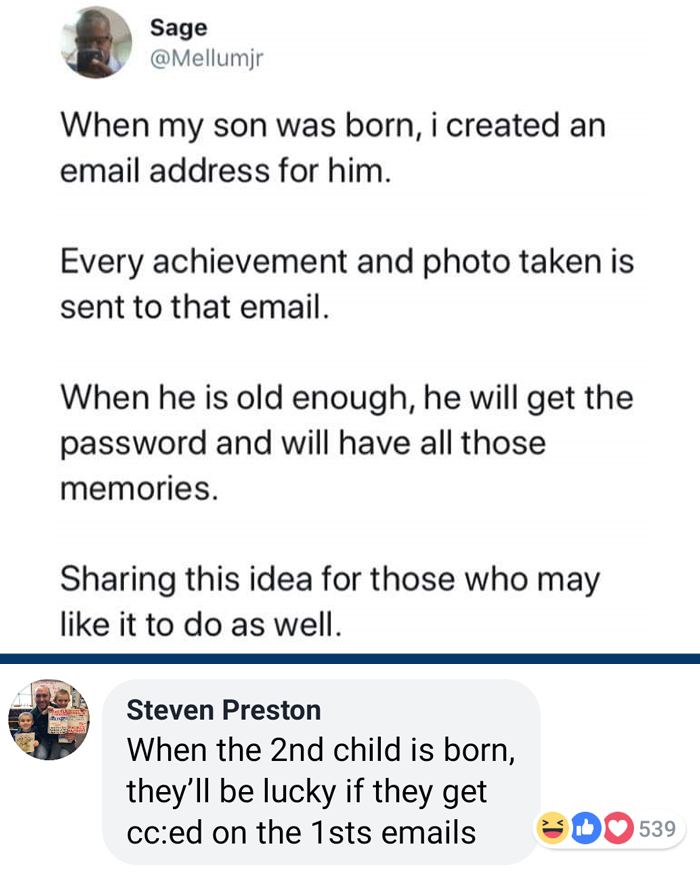 15. Shrek-Bod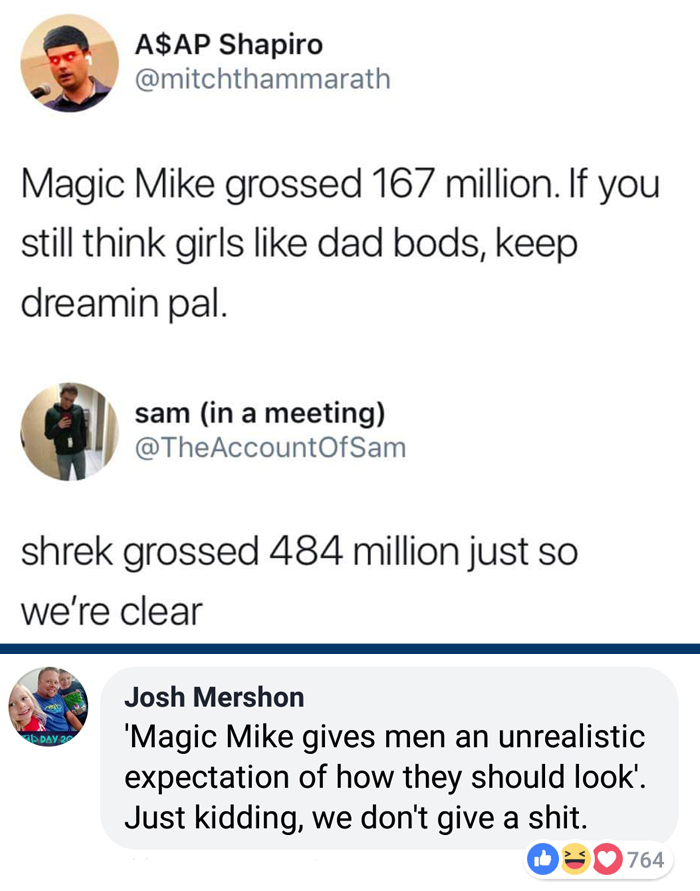 16. Go Figure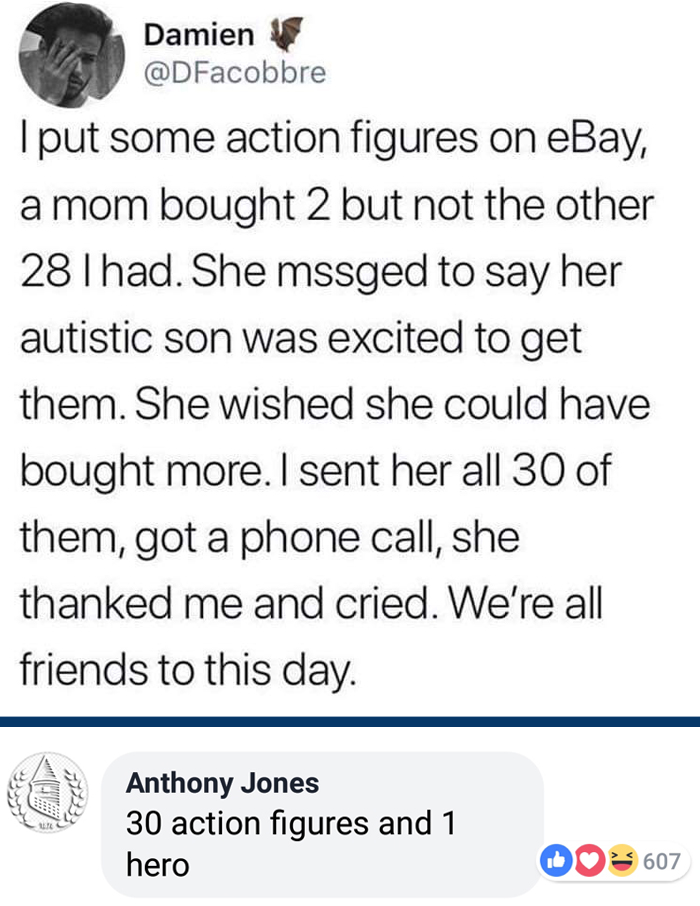 17. Cravings
18. He Answered her Quarry
19. Consider This Guy Miles Davis
20. Uncle Dad