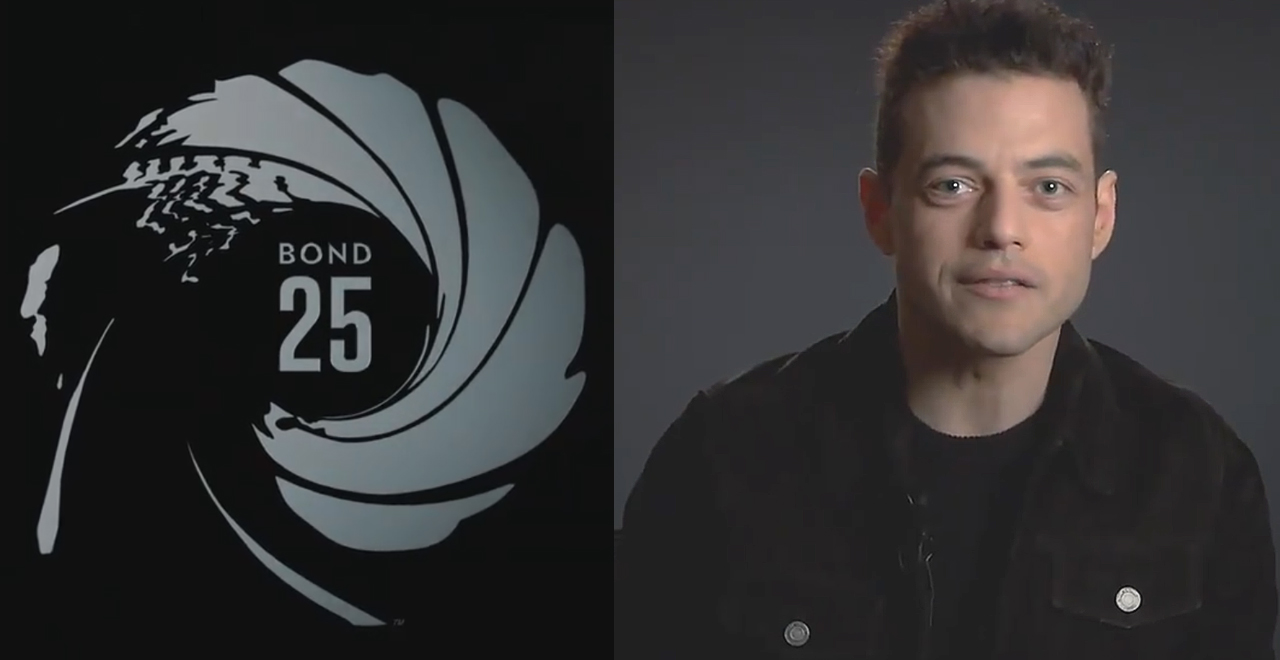 Credit: Twitter/007
In 2006, facing an uncertain future, the people behind the James Bond movies course-corrected. After a collection of increasingly ridiculous movies featuring Pierce Brosnan as Agent 007, the series was out of step in a gritty, hand-held Jason Bourne world. So they rebooted, tapping short, blond, Daniel Craig as the star and started the story over from the beginning.
Despite a lot of controversy over the casting, it worked, and Casino Royale was a huge success. It paved the way for four more Craig-led flicks, all of them slightly more grounded in reality (at the very least, there were no invisible cars) and some of them, Skyfall in particular, have landed among the best in the series.
Almost 12 years later, the series is at another crossroads as rumors of Craig's imminent departure have swirled around the last few entries. But he's still Bond, and today Craig's latest – and last? – outing, his fifth and the series 25th (!) was announced this morning, via a live video event on Twitter that featured director Cary Fukanaga, producer Barb Broccoli, and much of the cast.
We've been expecting you. 007 himself, Daniel Craig, is at the #BOND25 Live Reveal in Jamaica pic.twitter.com/F6KLGA9X5s

— James Bond (@007) April 25, 2019
Craig is back, as are Ralph Fiennes, Naomie Harris, Lea Seydoux – having co-starred in Spectre, she is the rare Bond girl to make a second appearance – and Ben Whishaw as Q. The movie is being directed by Fukanaga, the man behind the McConaissance – or at least some of it, thanks to the first season of HBO's True Detective – the 25th James Bond movie features recent Oscar winner Rami Malek as the British super-spy's latest foe.
Ana De Armas (Blade Runner 2049) joins the cast in an unspecified role, but is rumored to be the new Bond girl.
A warm welcome to Ana De Armas (@Ana_d_Armas) who joins #BOND25 pic.twitter.com/qD2RZiIlIl

— James Bond (@007) April 25, 2019
After being announced, Freddie Mercury himself had a message for the fans, in which he assures them that Bond "won't have an easy ride of it" in this movie.
A word about #BOND25 from Rami Malek pic.twitter.com/CLJ5mpO9mu

— James Bond (@007) April 25, 2019
And as per usual double-0 will be globetrotting:
CONFIRMED. Locations for #BOND25 include Jamaica, Norway, London and Italy pic.twitter.com/Hwv4VxrMC6

— James Bond (@007) April 25, 2019
Oh, and there's a plot too (as if that matters!):
Bond, having left active service and is enjoying a tranquil life in Jamaica. But his peace is short-lived when his old friend Felix Leiter from the CIA turns up asking for help. The mission to rescue a kidnapped scientist turns out to be far more treacherous than expected, leading Bond onto the trail of a mysterious villain armed with dangerous new technology.
The big piece of news we didn't get? The title. The latest rumors suggest it may be "Shatterhand" but there was no confirmation.
This info was relayed via a live event on Twitter, filed from an "iconic" Bond-related location, which turned out to be "Goldeneye," Bond creator Ian Fleming's Jamaican villa, where he wrote many of his novels. You can watch the full video below:
The location for today's #BOND25 Live Reveal is GoldenEye, 007 author Ian Fleming's Jamaican villa. pic.twitter.com/Zd7Sr8hNRd

— James Bond (@007) April 25, 2019
Check Bond's Twitter for the full details.