The Breaking Bad Movie: YES, He's in It Too! [SPOILERS]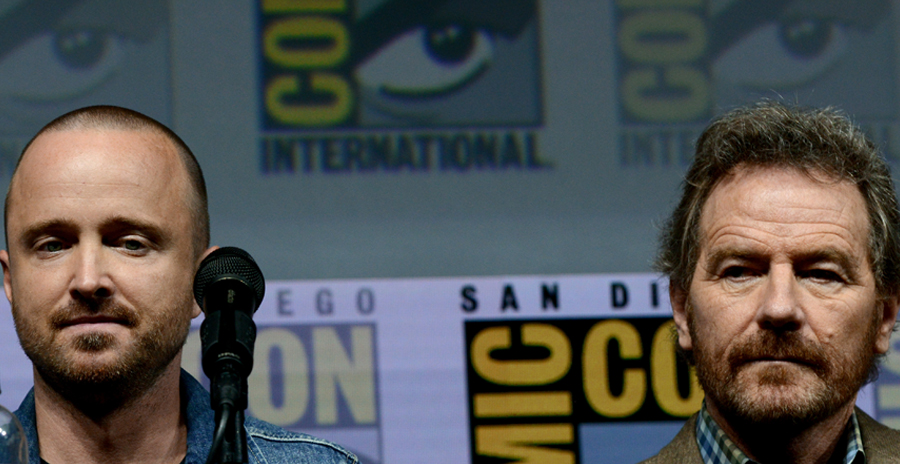 Breaking Bad had its tenth anniversary last year, and has been off the air for almost 5 years now, but thanks to streaming services and Better Call Saul, the Breaking Bad universe lives on. The show is firmly cemented on the Mount Rushmore of greatest TV shows of the century, if not all time, next to fellow luminaries like The Sopranos, The Wire, Mad Men, Lost, Friday Night Lights (yeah, my TV Mount Rushmore has some extra slots, deal with it!) and a few others, depending on your tastes. Heck, in a few years, we might even put Better Call Saul up there. And that's not the only BB-related content begging for your Walter White-starved attention.
A few months ago, Breaking Bad creator Vince Gilligan announced plans for a sequel but with no additional details. Then we got a general idea of the plot – according to the Albuquerque Journal, the logline vaguely states that the movie Greenbrier "will follow the escape of a kidnapped man and his quest for freedom."
Everyone immediately assumed Greenbrier was the working title of the film and that it would revolve around Aaron Paul's Jesse "Science, bitch!" Pinkman, Walter's partner-in-crime-slash-collateral-damage.
Then Bryan Cranston himself was asked if he'd be involved, and he managed to dodge that question while pretty much confirming the show's focus.
"It's a great story and there are a lot of people who felt that they wanted to see some kind of completion to some of these storylines that were left open. This idea, from what I'm told, gets into those — at least a couple of the character show were not completed, as far as their journey. I don't know if there's an appearance [of my character] — flashbacks, flash forwards — but I'm excited about it because it's Breaking Bad and it was the greatest professional period of my life and I can't wait to see all those people again, even if I just come by to visit."
More recently a purported cast list released by Revenge of the Fans confirmed that kidnapped man is indeed Jesse Pinkman and that Walter White will be joining him:
"Most importantly, Bryan Cranston will reportedly be in the film in some capacity as Walter White. In addition to Paul and Cranston, other familiar faces from Breaking Bad are due to feature, including Krysten Ritter (Jane Margolis), Jonathan Banks (Mike), Jesse Plemons (Todd), Charles Baker (Skinny Pete), Matt Jones (Badger), Robert Forster (Ed, aka The Disappearer), Tess Harper (Mrs. Pinkman), and Kevin Rankin (Kenny)."
Will the deceased characters just appear in flashbacks? Or perhaps Walter and Jane will duel it out in Pinkman's guilty conscious?
And is it a coincidence that Greenbrier is a neighborhood in Omaha where Saul ends up?
Yesterday, it was announced the movie would air on both AMC – Breaking Bad's network – and Netflix – where the show gained steam thanks to binge-watching.