The Dad Approved – Time-Lock Safe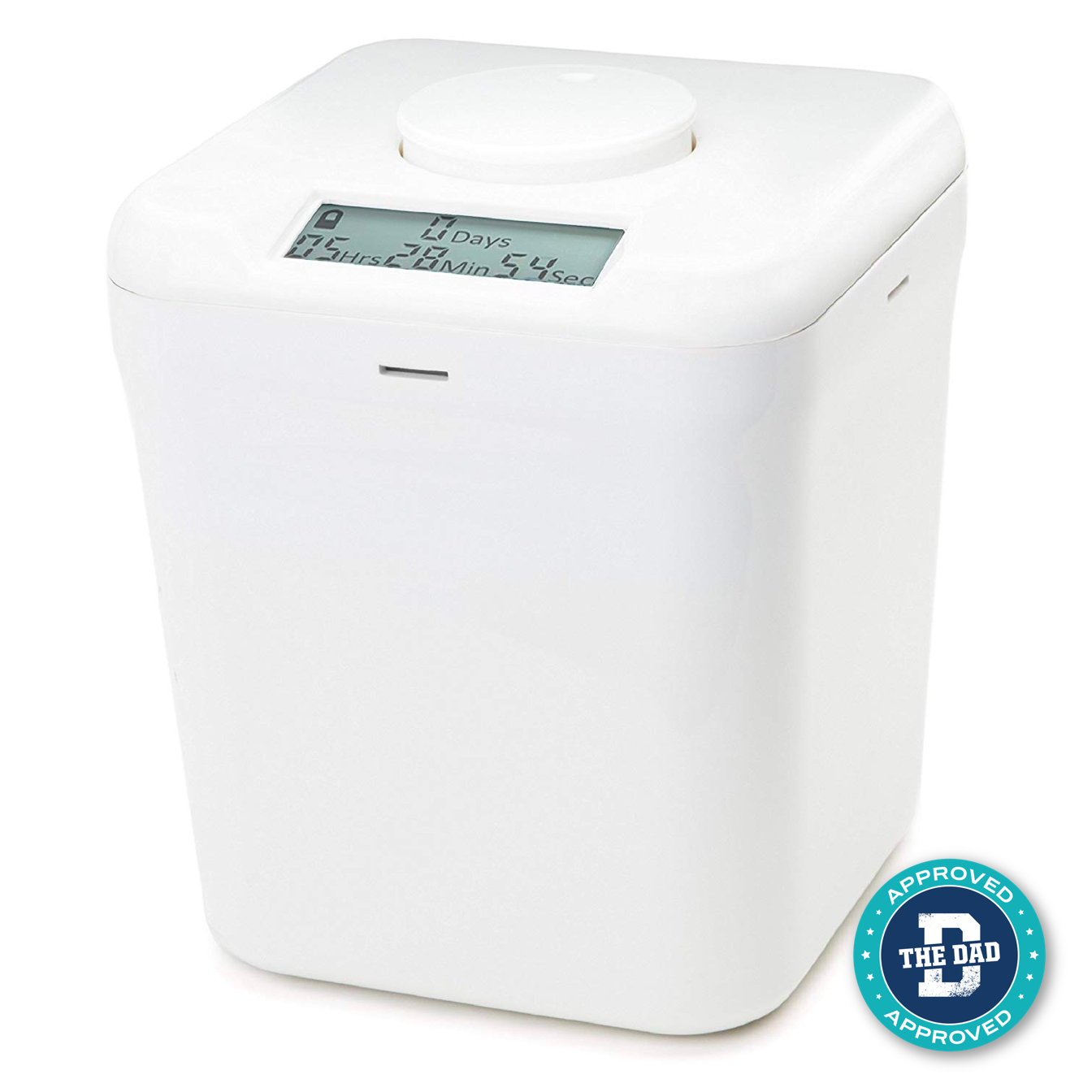 Expert dad hack to win the battle over screens: When you need some non-negotiable screen-free time, put your kid's device-of-choice in this safe and set the timer. It can't be opened until the timer goes off. Regardless of your kid's whining, it's not happening. Nothing says "…and I MEAN it" like a time-lock safe. Brilliant.
We love cool stuff but hate shopping. You're probably like us. So every once in a while we'll share a product, service, or experience that has earned The Dad stamp of approval. Just a heads up, if you buy stuff using the provided link, The Dad may collect a portion of sales, but opinions are our own. Also heads up, The Dad will never touch your thermostat. That's yours to manage.