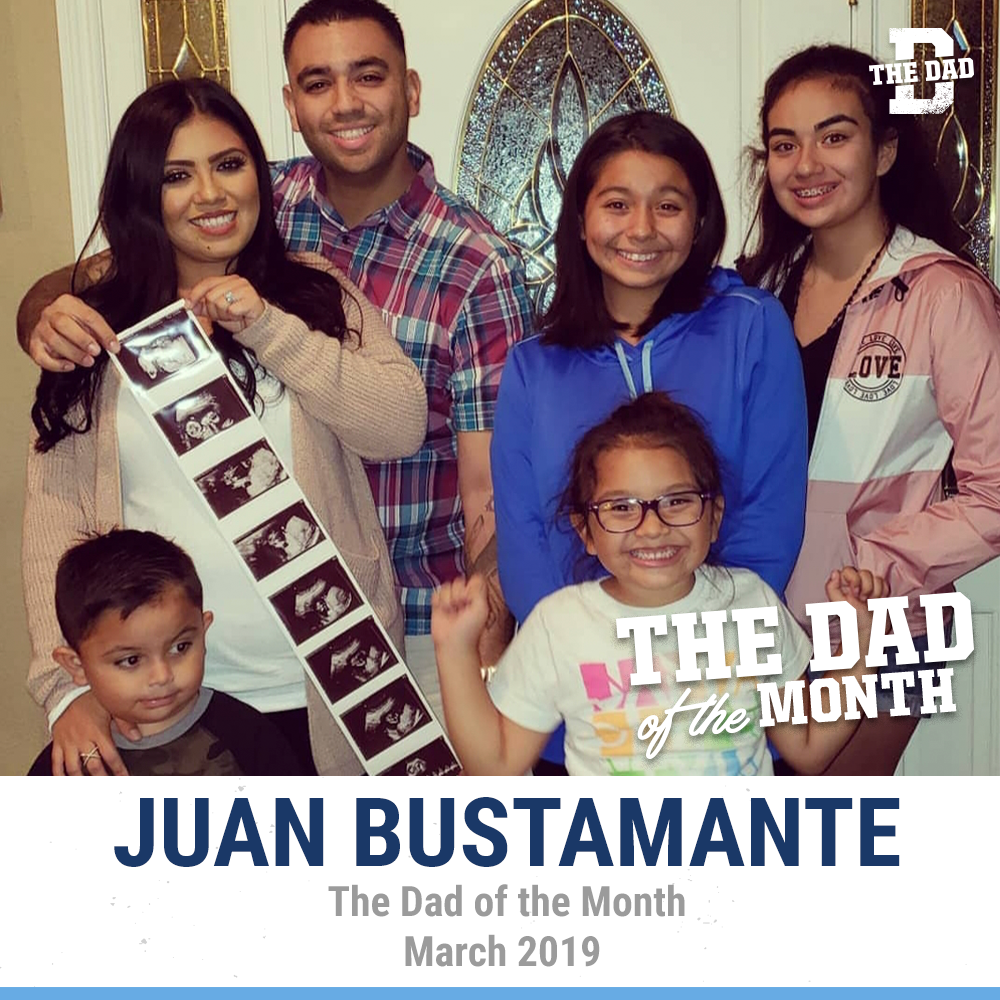 Credit: Juan Bustamante
We are happy to announce The Dad of the Month for March 2019: Juan Bustamante. A true pillar of fatherhood in both his family and in the community, we salute you, Juan. Read about Juan in the nomination from his family:
"Juan is a veteran of the United States Navy, serving in Operation Iraqi Freedom and Operation Enduring Freedom. He then joined the Los Angeles Police Department where he has been for over 10 years.
Juan is the perfect person for this type of recognition because he is not only an amazing role model in the community but he is also a father of 4 with another on the way! He has 16, 14, and 6-year-old daughters and a 4-year-old son with another baby boy on the way, due in May. Juan loves his children and goes above and beyond for them on a daily basis. He works nights and weekends to be able to be home early morning to help take the kids to school. Then he sleeps, picks them up, spends time with the family, and does it all over again.
When Juan isn't patrolling the streets of South LA or with his family, he mentors children from the Watts area with a non-profit organization called Operation Progress. Juan loves giving back to the community because of his belief that all children deserve a father figure present to guide, protect, and teach them about things they typically wouldn't be able to, given the geographic area they come from. Operation Progress opens many doors for these kids and Juan is there as a chaperone at every event.
The major obstacle Juan faces is battling his PTSD. Like many veterans, it's an everyday struggle not just for him but for those of us closest to him. There are good days and bad days, but regardless he always takes care of his duties as a father and husband.
I am proud to be a part of his family and be personally impacted by all the good that he does."
To celebrate Juan's tireless contributions to his family and the community, we're giving him $500 and special edition dad gear. Enjoy. And try to squeeze in a nap if you can. You deserve it, man!
Click here to read more or nominate a special dad in your life.