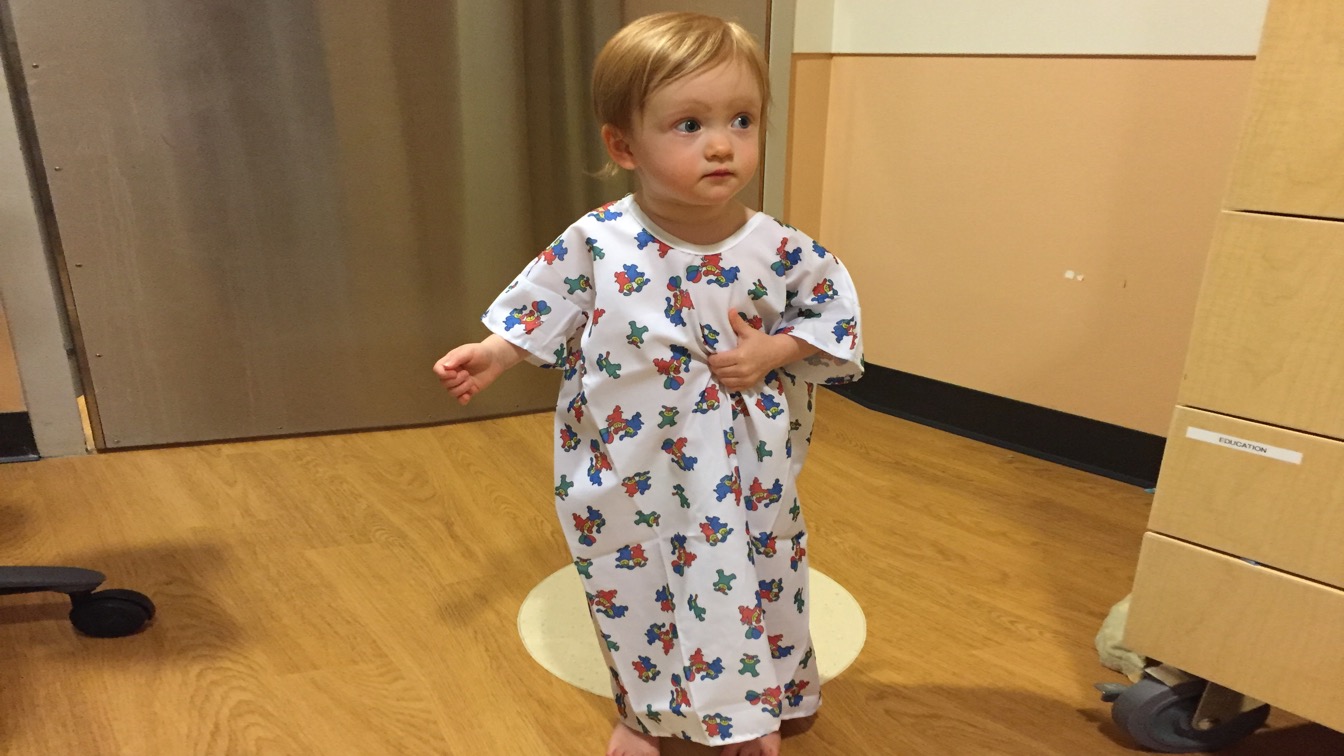 Credit: Mark Chalifoux
The day my infant daughter underwent kidney surgery was one of the hardest days of my life. It was also the day on which I saw one of the funniest performances I'll ever see.
The doctor noticed it on an early ultrasound. Our daughter's kidney was slightly enlarged. The doctor seemed nonplussed, saying it wasn't uncommon and nearly all babies with it grow out of it before they're born. The pediatrician gave us a similar speech after our daughter was born. The kidney was still enlarged, but almost all babies grow out of it by six months. At six months, the specialist recited the speech and moved the goal posts back to a year. It wasn't long after that my wife and I found ourselves in a scary room in Children's Hospital, holding our daughter during the painful test that would indicate she'd need kidney surgery before her second birthday.
Any hospital experience with a child is indescribably gut-wrenching. The worst parts of this fairly routine procedure were the insertion of an IV and a catheter, and the fact that we had to hold her on her back on a table for an hour.
In the room full of scary machines along with a pair of kind nurses was a child life specialist, whose job is to distract the baby and keep them from freaking out. It's usually a petite woman with a preschool teacher vibe, but on this day it was a dude who looked like he walked into the room off the set of a Buffalo Wild Wings commercial, armed with a pink plastic jug of bubbles and a wand.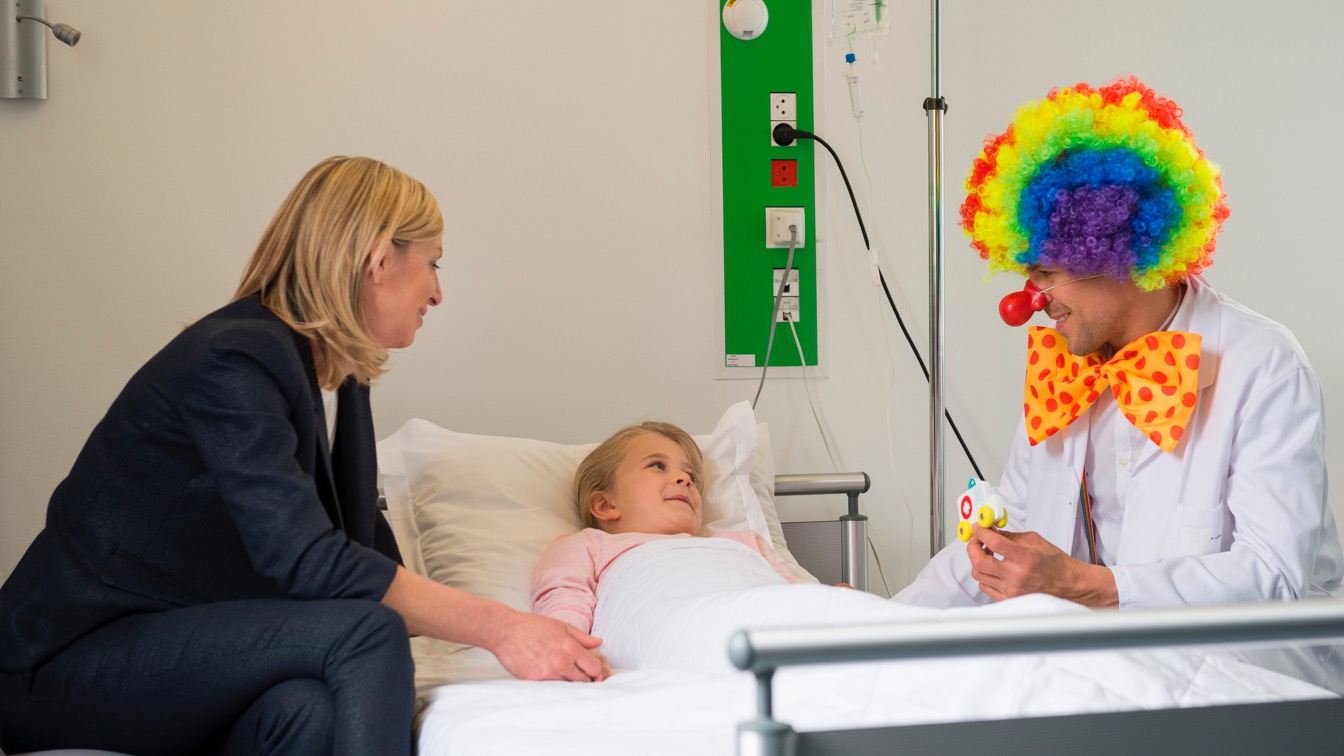 His bubbles and toys briefly intrigued Emma, while the nurses explained to my wife and I how the next 90 minutes was gonna go. After that, shit got real. It took two techs to hold down our tiny, terrified, writhing daughter to get the IV in. My wife and I held her hand on the other side of the table, barely holding it together.
It's one of the hardest things in the world to see as a parent, your tiny, scared baby being strapped to a table while screaming hysterically. Her tear-filled eyes expressed panic and confusion mixed with betrayal. It was a look that was forever burned into my brain.
We all knew the next hour was going to be horrible and the grim looks on our faces reflected that.
Except for the bubbles guy.
In this room full of highly educated nurses and technicians doing serious work, he had to keep dancing around, singing Emma's name, blowing bubbles aimlessly into the air, all while being completely and totally ignored.
I've never seen anyone bomb harder in my life, and it was one of the funniest things I think I'll ever see. The juxtaposition was jarring in a way that I couldn't comprehend in the moment. It was like watching a Civil War surgeon operate inches from a vaudeville clown getting pied in the face.
He would dance from foot-to-foot, singing her name like he was heckling a relief pitcher. "Emmm-aaaaaa, Emmm-aaaaa," he sang over the violent screams of a baby wholly unaware of his existence.
I couldn't get over it. This was his job. His coworkers probably went through extensive schooling and complex training to be in that room while all he had to do was humiliate himself like a court jester.
In retrospect, it would've been weird if his tricks had worked. I'd probably be more concerned about my daughter if she paused her agony to temporarily appreciate the bubbles.
"AHHHHHH, AHHHHH, AHHH-wait…are those bubbles? Hey, you guys seeing this? He's got bubbles. Hm. I didn't even know they did that here. Hah. Anyway, AHHHHH-AHHHHHHH-AHHHHHH!!!!!"
At that point, I realized he wasn't there for my daughter. He was there for me. While I was experiencing the worst thing ever, I also got to watch the worst thing ever, and that made me feel like everything was gonna be okay in the end.