The Gang Is Back for One Last Adventure in Toy Story 4 [WATCH TRAILER]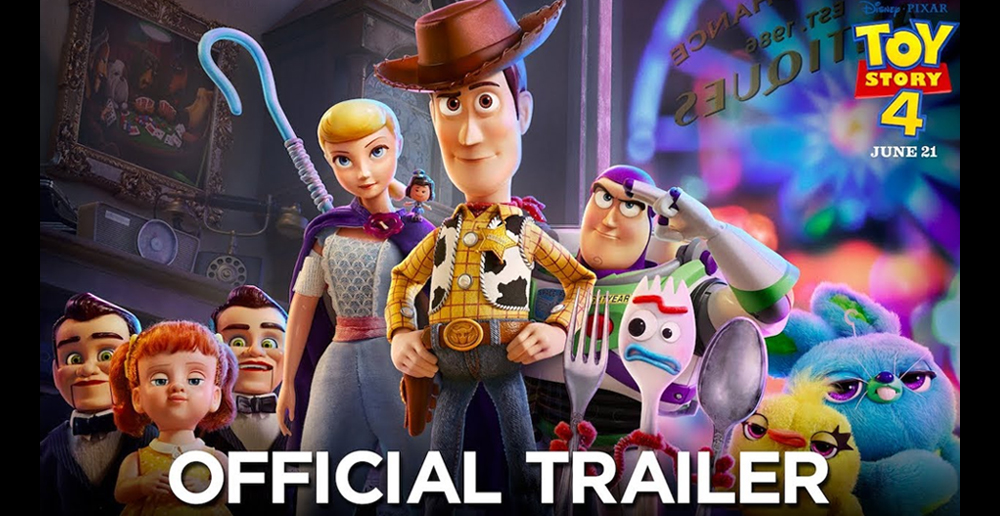 It's hard to remember now, but there was a time when Pixar wasn't a thing. There was a time when there wasn't a new animated blockbuster emanating from the computer-animation studio every year or so to delight kids, impress adults, and basically make everyone cry. Nowadays, Pixar's movies are among the most anticipated releases every summer, and this summer is no different.
Almost 25 years after their debut, Woody, Buzz and the gang are back for their final adventure in Toy Story 4.
The first Toy Story kicked off Pixar's unprecedented run of animated blockbusters, which went on to include beloved flicks like Monsters Inc., Up, Inside Out, and the two Incredibles movies. And now the original cast of characters is back!
Last time around, the toys said goodbye to their beloved Andy, who grew up and went to college in Toy Story 3. The crew narrowly avoided a sinister daycare and a terrifying incinerator and safely landed in little Bonnie's room. But the new movie finds them separated and embark on a road trip to reunite.
But does Woody want to?
Spurred on by Bonnie's new toy, an arts and crafts creation/abomination named Forky, Woody ends up in an amusement park, loaded with rides, games, and countless kids every single day. And this time, tempted by old friend Little Bo Peep, Woody might not want to leave. But Buzz and friends are determined to bring their pal back.
Check out the full-length trailer, and try not to cry: