The Joker Joins Mortal Kombat, Has Some Tricks up His Sleeve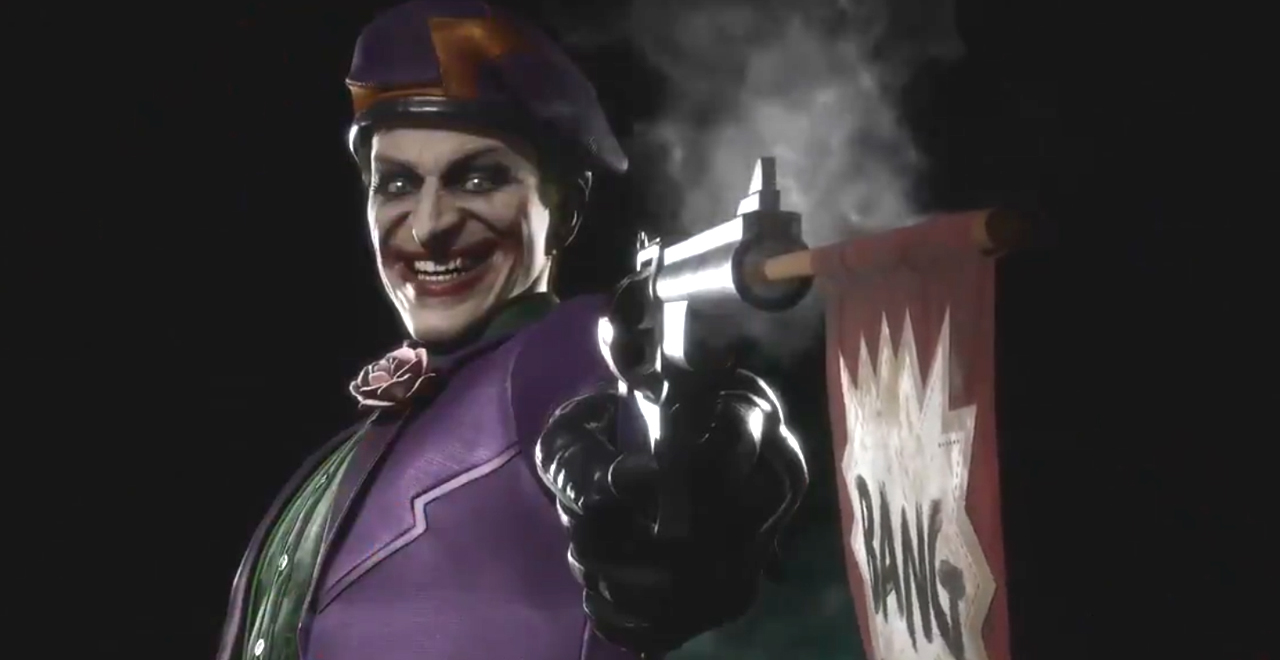 Over the weekend, Joaquin Phoenix won the Best Actor Oscar for portraying the Joker in Todd Phillips' superhero-adjacent drama about the mentally-deranged supervillain's origin story. Phoenix joins the late Heath Ledger in winning the industry's highest award for playing Batman's greatest foe, and the Joker character joins Vito Corleone as the only movie characters to yield Oscars for two different actors (Marlon Brando and Robert DeNiro).
If you, like moviegoers and Academy voters, can't get enough of the psychotic clown, I have some good news for you. Especially if you're a gamer.
The Joker is now a playable character in Mortal Kombat 11, and you can buy it now.
This version of the Joker comes complete with his creepy laugh, a variety of different outfits – including one with the beret Jack Nicholson wore in Tim Burton's Batman – combining looks from his various incarnations.
Romero colors. Nicholson hat. Ledger face. And a cricket bat. Ha ha ha. #Mk11 #Joker #PS4share pic.twitter.com/NJpF3LXBoE

— Chris McCullough, voice actor (@GrigLager) January 29, 2020
He even has some lame jokes, and a gag gun.
Who's got better jokes? #MK11 pic.twitter.com/b8IhpXLDEV

— Mortal Kombat 11 (@MortalKombat) February 7, 2020
Oh, he's got jokes.

The Joker is now available for Early Access with the Kombat Pack! Full Release next Tuesday. #MK11 https://t.co/Q702vZKmfj pic.twitter.com/hdbj4o7tkj

— Mortal Kombat 11 (@MortalKombat) January 28, 2020
Collider did a deep dive into the Mortal Kombat incarnation of the character, discussing his look, his accessories, and even the unique gameplay characteristics he brings to your console. Apparently this Joker has a few tricks up his sleeve!
From their breakdown: His moveset revolves around a jack-in-the-box that he can launch high or low, a handgun hidden in a Batman puppet, a bound-and-gagged hostage who hops across the battlefield until you choose to detonate them, a gasoline can that can set the ground on fire, and the aforementioned cane.
To get a closer look at him, including all of his character intros and brutal finishing moves (keep an eye out for Batman-related easter eggs) take a look at the video Collider put together to highlight the character here.