The Monster Cereals Are Getting Their Own Movie Universe for Some Reason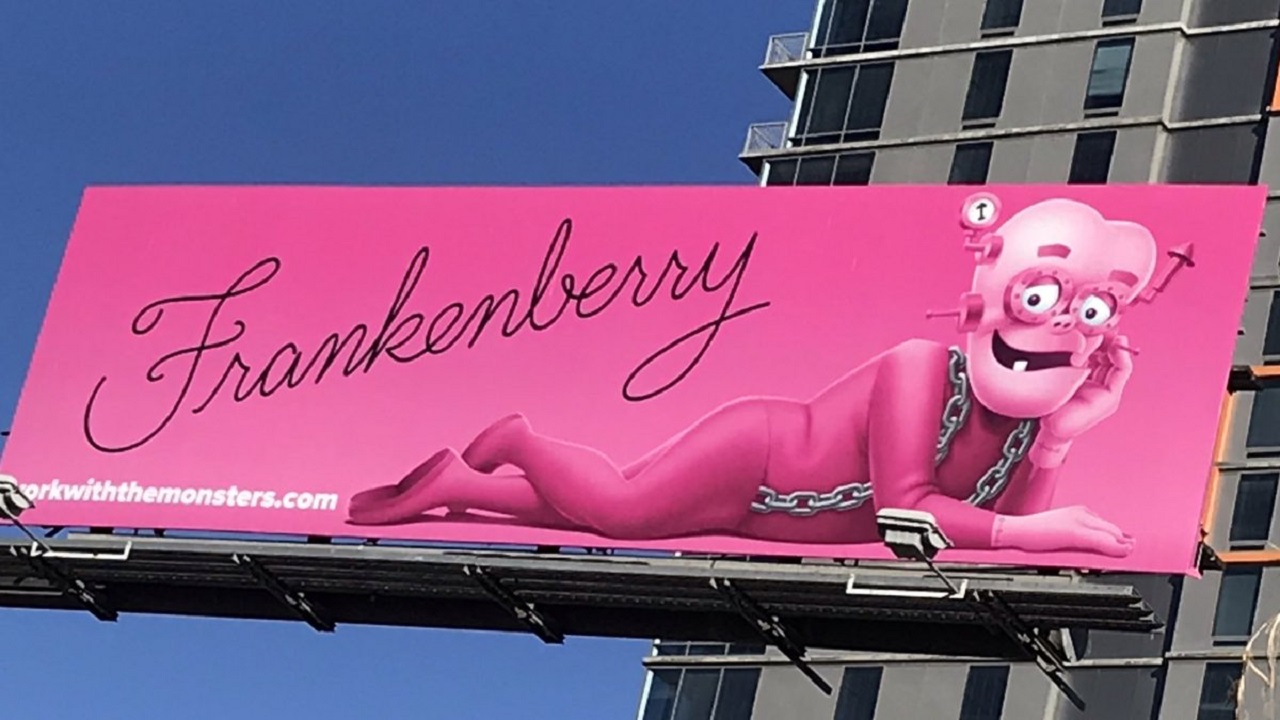 These days, everything is fodder for a universe!
The Marvel Cinematic Universe has been filling multiplexes for over a decade. The Star Wars universe is on its third trilogy and expanding into television. Even the Fast and Furious fambly is branching out with a spin-off featuring The Rock and Jason Statham's characters.
Everywhere you look, some fictional figures are being groomed to take over the pop culture world. They made a Trolls movie, for Pete's sake. So I guess it makes sense that a collection of cereals is up next.
You know the sugary monster-themed cereals General Mills puts out: BooBerry, Count Chocula, and Frankenberry. The very same ones you probably begged your mom and dad to buy for you when you were a kid. Apparently they're going to be coming to a theater near you too, somehow.
But let's backup a bit. Back in 2014 General Mills commissioned artists from DC Comics to redesign their boxes. If anyone knows how to create a universe it's a comic book company. So perhaps the redesign was foreshadowing the recent announcement.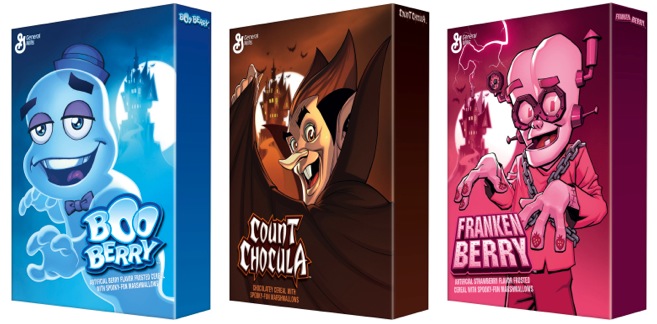 Then a few weeks ago they posted a strange billboard on Hollywood Boulevard in Los Angeles – featuring Frankenberry lounging across the sign with a sort of coquettish look in his eyes – General Mills is accepting fans' pitches for a movie starring the three cereal monsters.
The billboard touts a website – WorkWithTheMonsters.com – which states:
"We're the Monsters and we want to work with you.
We're calling all filmmakers, actors, agents, writers, producers, animators, tastemakers, dealmakers, movers and shakers.
We want to work with you to bring great stories to life. From mythical fables to magical journeys. Fairy tales to folk tales. Cliffhangers to nail-biters. Heroic sagas to cosmic battles. Binge-worthy dramas to historical epics. Blockbusters to indies. Serials to sequels.
Together, let's captivate the hearts and minds of teens and adults."
Visitors to the site are free to sign up and pitch their ideas, to which the creator will retain the rights (General Mills' hangs onto their characters, of course). They're looking for movie plots, TV show ideas, and more. So if you've got a bulletproof logline featuring three cereal-based monsters, now's the time to let that baby loose!
This is irresponsible. Dozens of crashed cars are currently piling up on Sunset Blvd, as horny cereal fans like me get distracted from the road pic.twitter.com/x0RKDMmiwh

— Joe Kwaczala (@joekjoek) November 13, 2018