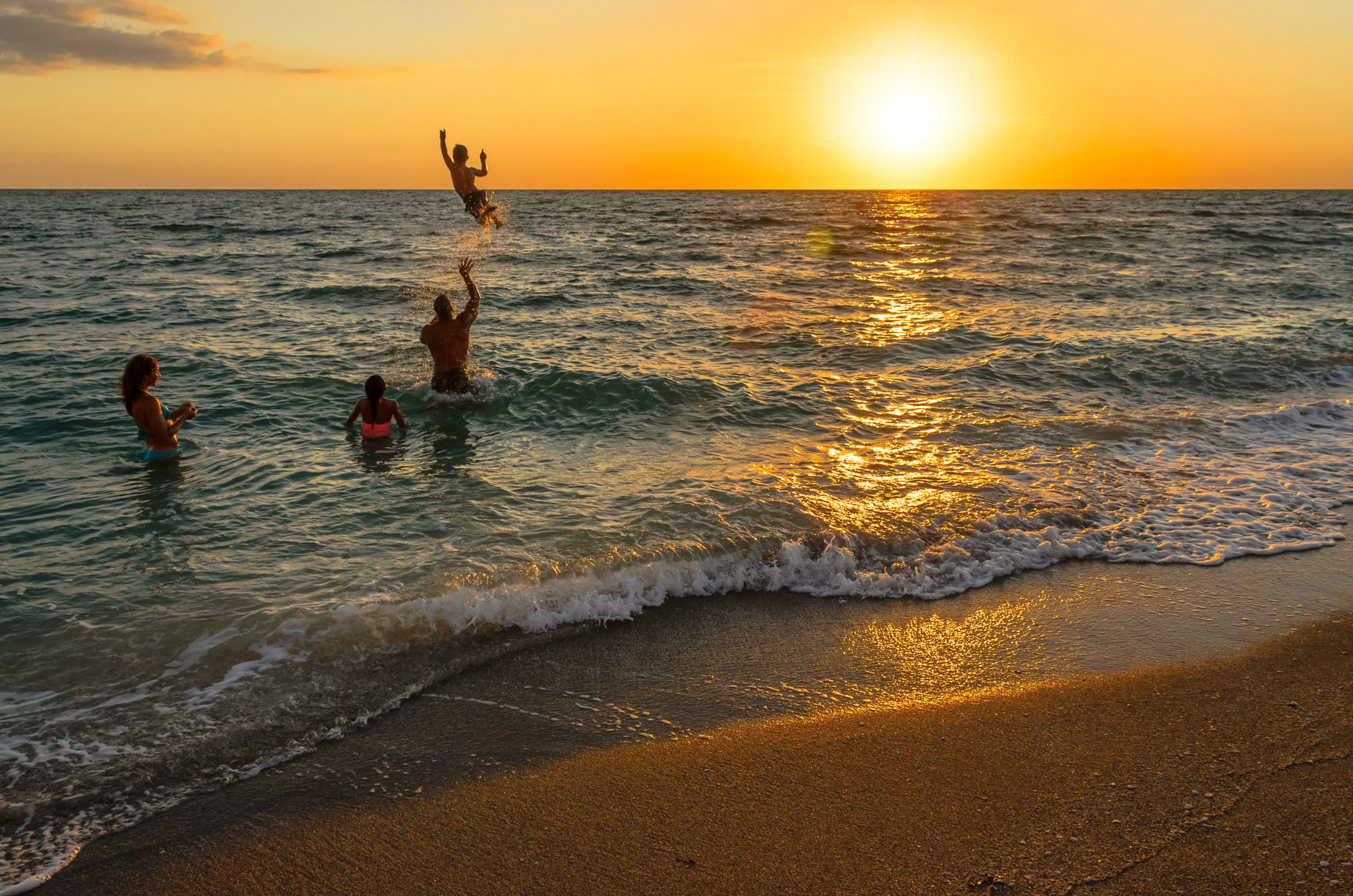 It's easy to lose sight of the fact that vacations aren't just for the kids. Yes, they can make a trip, shall we say, difficult, if you don't keep them occupied. But it's just as important to plan for you, your partner, and even Gram and Gramps, if they're in tow. It's your vacation, too!
With that in mind, we put together a family vacay itinerary on The Beaches of Fort Myers & Sanibel. Three days of fun for kids, in-laws, and most importantly, Dad! We carved out time to relax, play, eat and sip, with something for everyone. Grab your towels and your swimsuits, you're going to Southwest Florida!
Day 1: Fort Myers Beach
Spend the morning swimming and relaxing at Bowditch Point Park beach, which features clean facilities, calm waters, and manageable crowds. Fishing is also allowed with a saltwater license (available here).
While you're there, get out on the water with the Pieces of Eight Pirate Cruise, a fun-for-all-ages 90-minute expedition with face painting, dancing, cannons, pirate silliness, and a bar for the grown-ups. Family cruises set sail most days at 11 a.m.
When it's time for lunch, hop on the trolley and go to Times Square, where you can wander around to grab a bite to eat and venture into a variety of shops. Afterward, take a quick drive south on Estero Island to the Mound House, where you can burn off that beer with a guided kayak or walking tour of the 2,000-year-old Calusa Indian shell mound.
For dinner, get a table on the upper patio at The Whale and watch the breathtaking sunset over lobster rolls and fish tacos. Not done yet? Head to Zoomers Amusement Park for Go Karts, bumper boats, kiddie rides and an arcade, open 'til 11 p.m.
Day 2: Sanibel & Captiva Islands
Start your second day at the J.N. "Ding" Darling National Wildlife Refuge, the 7,600-acre home to 51 types of reptiles and amphibians, 32 mammal species and more than 270 kinds of birds. Get there early (the refuge typically opens at 7 a.m.) for optimal wildlife sighting. Take a boat or paddling tour, or just drive or bike the park's four-mile path.
In fact, all of Sanibel is bicycle friendly, so rent bikes and cruise Periwinkle Way when you've had your fill of wildlife. Make time for the cool stops, like Jerry's Shopping Center (they have parrots that your kids will love chatting with) and Bailey-Matthews National Shell Museum. And with all that biking, you certainly earned a trip to the nearby Love Boat for ice cream.
Before you return those cycles, venture over to the end of the road and cruise to the historic Sanibel Lighthouse. You can stroll the beach or even fish at the adjacent pier.
Of course, you can't come to Southwest Florida and not grub on fresh seafood. Make it happen at Gramma Dot's Seaside Saloon, an easy stop on your way back from the lighthouse. Your stomach won't be disappointed.
Ride that sugar high all the way up to Captiva Island for cocktails at the Mucky Duck, where you'll enjoy one of the most brilliant sunsets in the area.
If you and your crew still have energy left, walk over to the Bubble Room for cocktails, dessert (they're especially known for their cakes, so don't forget to split a piece at least), live music and their quirky Xmas theme, on display 365 days a year.
Day 3: Downtown Fort Myers
Now that you have a nice farmer's tan going, start your last day in North Fort Myers at Rosy Tomorrows Heritage Farm with fresh-baked biscuits, house-cured bacon and eggs from chickens you can hear clucking out back. Walk off the big breakfast with a quick stop at Classic Auto Restoration Specialist and browse their collection of antique cars.
Late morning, walk through Six Mile Cypress Slough Preserve, where you'll observe wildlife, including birds, turtles, alligators and snakes. Weather not cooperating? Instead, visit the IMAG History & Science Center and its more than 60 interactive exhibits, including interactive touch tanks.
For lunch, Oasis Restaurant in downtown Fort Myers is a local favorite. Afterwards, stretch your legs at Centennial Park and take in views of the Caloosahatchee River. You'll find playgrounds, walking trails, public art, and occasionally, live music.
Use the afternoon to get a family-friendly taste of Fort Myers' booming microbrew scene at the Millennial Brewing Co. Board games, pinball, snacks, space for little ones to run around, and craft beers (as well as a non-alcoholic kombucha) on tap — it's a one-stop happiness shop.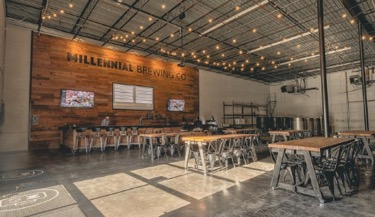 For your final Southwest Florida meal, head to Ember Korean Steakhouse. Along with Korean BBQ, there's sushi and a solid cocktail menu. Before you go, hit Fort Myers Beach one last time for a sunset at Nervous Nellies, where you can sip a final drink on the patio and feel grateful for that wacky family of yours, and the legendary time you just had with them.