The Rebels Plan To Rescue Han Solo Has Some Holes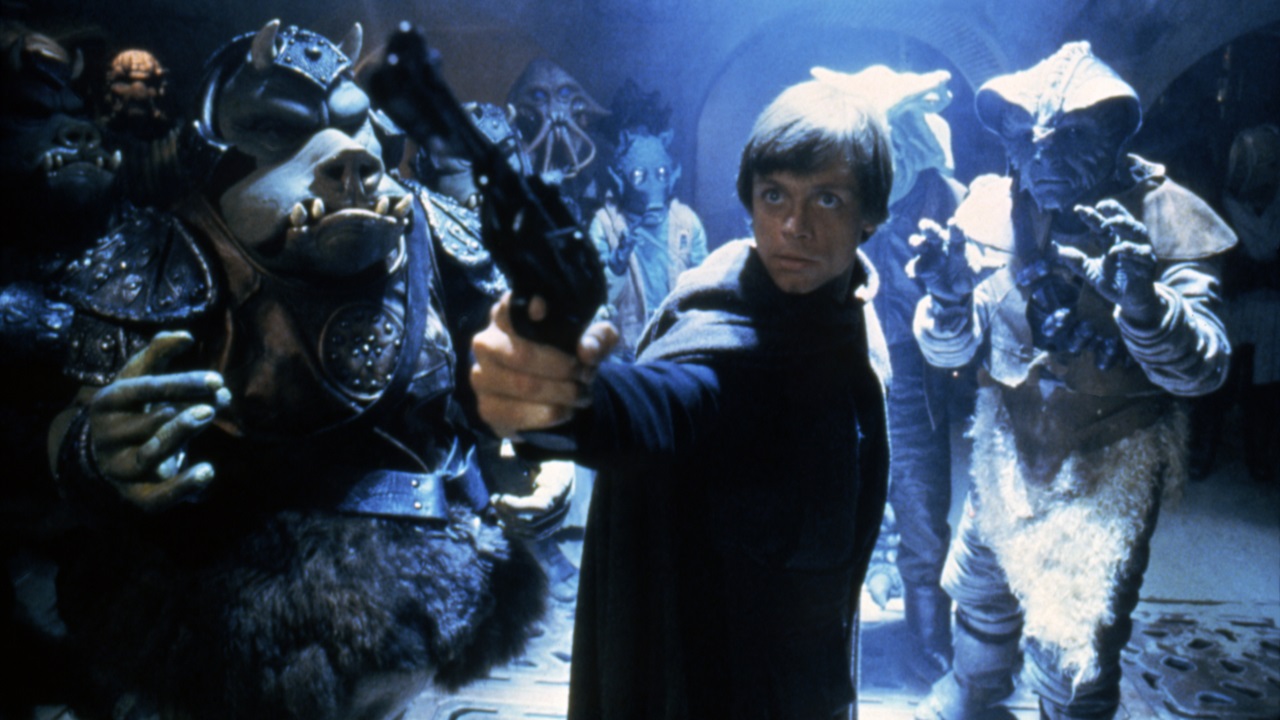 What was the plan here, exactly?
Lately, all eyes have been on the current string of Star Wars flicks, which, like Marvel movies, will seemingly be dominating the box office for the next ten to twenty years. Long gone are the days of waiting decades to catch up with the galaxy far far away, Disney has plans to release a new flick every year for the foreseeable future.
We are in line for spin-offs, origin stories, new trilogies, and, of course, the resumption of the Skywalker saga, which may or may not end with 2020's Kylo/Rey trilogy-capper. Having had their fun tearing Rian Johnson's The Last Jedi apart, critics are now looking to the past for evidence of problematic storytelling.
They found some in Return of the Jedi. And it doesn't even involve Ewoks!
Mike Ryan over at Uproxx stumbled upon the finale movie from the original trilogy, and while watching it, he was struck by the randomness of the rebels plan to rescue Han Solo from Jabba the Hutt.
If you recall from the film, nearly every prominent member of the cast is on Jabba's barge attempting to save their friend, but few of them seem to be working in concert, and none of their plans make much sense.
Ryan breaks down everyone's apparent roles in the "plan," and it quickly becomes clear that the whole thing was mostly an excuse to have everyone in the same place for some exciting escapades – and for Leia to wear some cool outfits. He points out that five separate people have shown up at Jabba's and, with the exception of Lando who is lurking around for little apparent reason, every single one of them has gotten captured.
Lando is content to chill in a bone mask, C-3PO and R2D2 have been offered as sacrifices, Princess Leia tries to rescue her boyfriend all by herself – not sure how handing over Chewbacca to an evil space slug helps anyone – and then Luke shows up and immediately nearly dies fighting a rancor.
None of their ploys work and the way they ultimately save Han, and themselves, is via a series of events none of them could possibly have planned for.
The key moment is some crazy back-flip off of a (strangely springy) plank!
I happen to love the Jabba the Hutt sequence in Return. Despite the rebels' questionable planning, the movie is very entertaining. But so is Ryan's hilarious breakdown of the planning, or lack thereof, that went into the rescue mission.
Next time I hope he takes a closer look at Mr. Miyagi's teaching methods.