The Rock is Buying His Dad a New House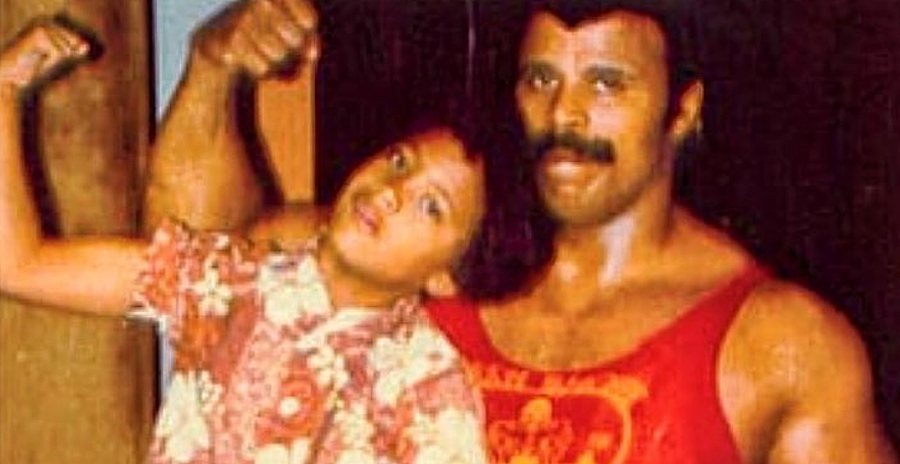 Parents spend so much of their lives caring for and providing for their kids. The goal is to raise their children to be good people and to have fulfilling and successful lives. Most parents don't parent in order to receive material rewards, but hey, if your kid happens to become rich and famous, it's a nice little perk.
One such rich and famous kid is wrestler turned actor turned global superstar Dwayne Johnson, aka, The Rock. And he decided to repay his dad for all of his support by buying him a new house.
In a touching Instagram video, The Rock talked about a recent conversation he had with his dad, but first, he provided a little backstory in the long caption to the post.
He talked about his dad's tough childhood: "Well for my pops that path started at 13yrs old when his mom kicked him out of his house on Christmas day and forced him to live on the streets (very true and fucked up story) so his reality of compassion and love was forged thru pain and toughness."
Then he discussed the way his father a pro wrestler himself, raised him, about the tough love his dad showed him and the values it helped instill in the future college football player and WWE champion.
"He raised me with that tough physical love and used to beat my ass in the gyms and on wrestling mats. I hated it then as a little boy, but grateful for it today as a man. It's shaped my DNA and helped inform how I raise my own babies (minus the ass kickings;) but always instilling the value of hard work and discipline."
In the video, The Rock explains that he called his dad to give him a special gift.
"I just got off the phone with my dad and, man, it was a great call," Johnson says. "I just had to share this with you guys really quickly, so about two, three weeks ago I called my dad and I said, 'Look, you're probably happy where you're at but I want to do something for you, I want to buy you a brand new home, wherever you want to live, you can live.'"
His dad was so moved he had trouble finding the words to respond.
"And he said, 'Well,' he was searching for words, 'No one ever called to tell me they were gonna buy me a house before and the fact that it's you, it's my son. I'm so proud of you and I love you so much,'" Johnson tells his huge Instagram audience. "I never heard my dad talk like that. It felt good to me and it felt good to my heart. You know, my dad used to beat my ass, tough love, and I hated it back then but I'm so grateful for it now. It just felt good to kind of give back to the ones who raised you, so love you too, Pop."