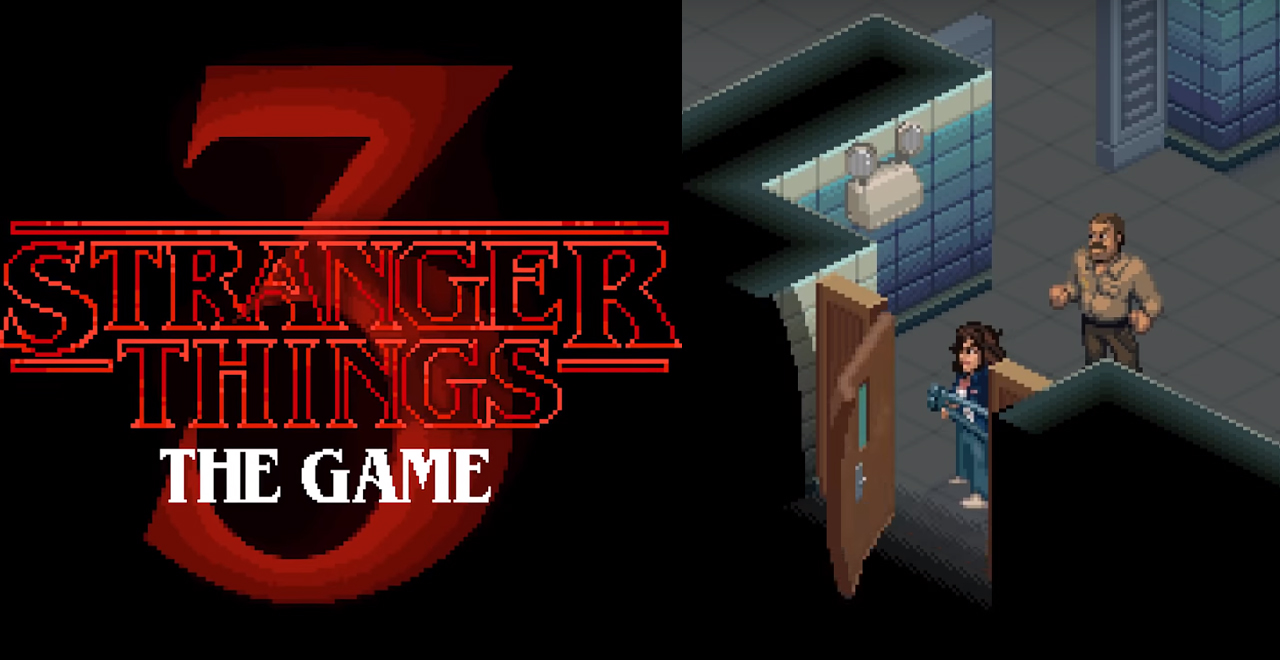 Credit: YouTube/Nintendo
This spring, Game of Thrones, HBO's long-running fantasy epic/ratings juggernaut/watercooler show is wrapping up with six super-sized episodes. It's sure to be a blockbuster conclusion to the story, but come summertime, many of us are going to be suffering from withdrawal.
Thank god then for Stranger Things, which comes back for a third season this summer, and if the new trailer is any indication, it's going to be a lot of 80s-style fun. Speaking of Stranger Things and 80s-style fun…
A new Stranger Things video game is coming out, just in time for the third season of the show, which will take place in the summer of 1985, which is a departure, as the previous seasons of the spooky Netflix hit were centered around fall and Halloween. But if the sun-drenched, fireworks-laden trailer doesn't bring you back to your youth, the video game's trailer surely will.
Because while you'll be able to play it on all the latest gaming platforms, including XBox One, PlayStation 4, Nintendo Switch, and even your mobile devices, it will be a 16-bit game. Just watching the trailer brought me back to my teenage years!
While that trailer focuses on Sheriff Hopper and Joyce Byers, Will's mom, the game will feature 12 (12!) playable characters, each with a different special skill. I assume Eleven will have some kind of telepathic powers, and that Steve's special moves will involve his killer hair. But I wonder if you can play as the demogorgon?
Stranger Things 3: The Game will hit stores on July 4th, the same day Stranger Things season 3 drops on Netflix, so something tells me that already familiar theme song is going to be inescapable until fall. Just don't get a bloody nose waiting for it.