Not sure if you've heard (like, a jillion times), but the holidays are coming. No pressure or anything, but finding the perfect gifts for your kids is kinda important this time of year. Luckily, we've put together a dad-approved list, so you can get in, get out, and be the holiday hero.
Here are some of our (and more importantly, our kids') faves:
Toys
Remember Teddy Ruxpin? This is like his softer, cuddlier, way-less-creepy cousin. This bear not only raises his arms and actually peek-a-boos, but he also talks! Babies and toddlers are fascinated — which means you have time for a game or two of Madden.
Jesse Pinkman's favorite toy is a classic, 100-piece set, featuring 3D magnetic building tiles that let kids create all sorts of shapes and structures, and spark imaginative play. Best of all for you, they don't hurt like hell when you step on them. "Yeah, bitch! Magnets!"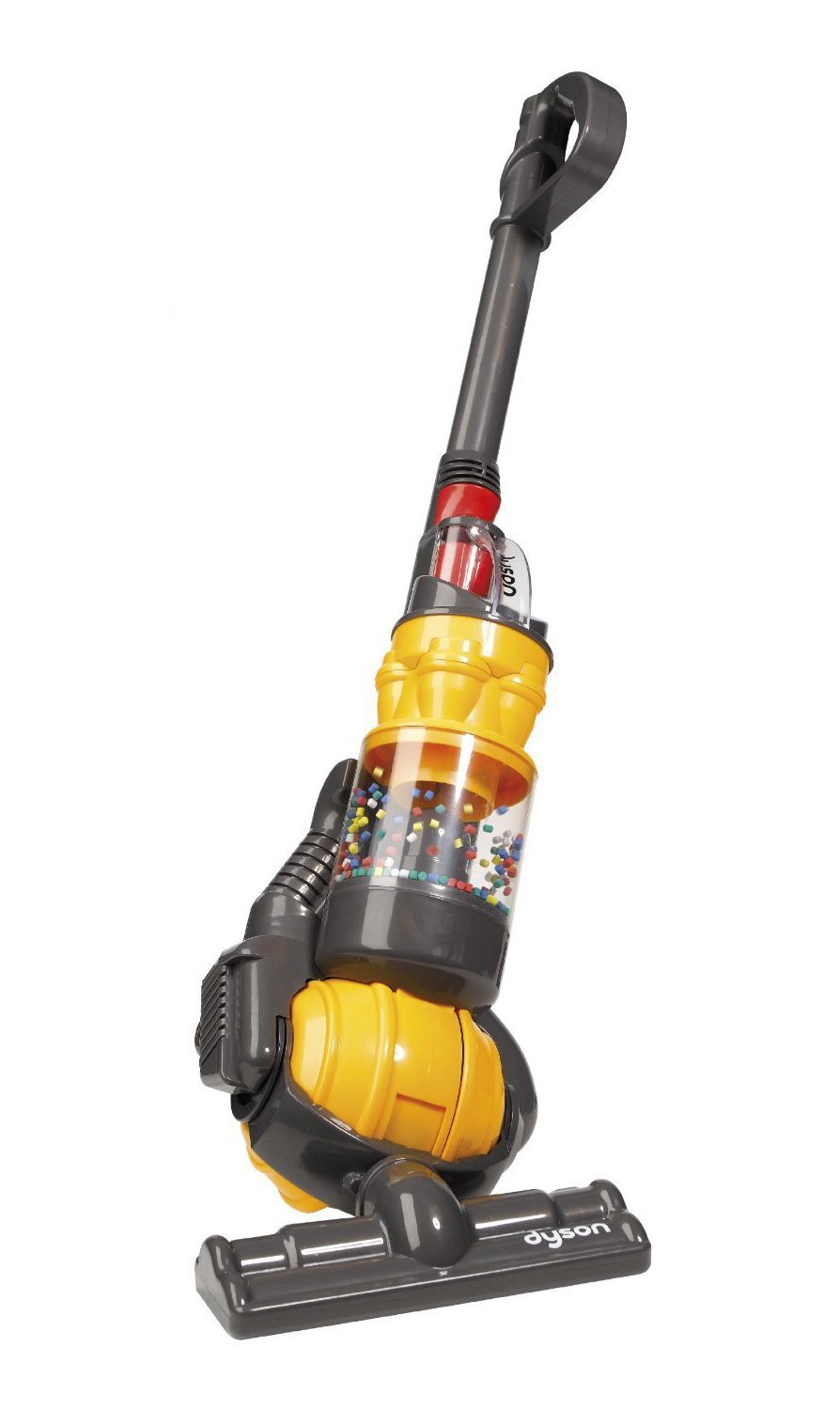 It's never too early to teach 'em to clean up after themselves (or to fall in love with things that go vroom). As an added bonus, this miniature Dyson replica actually works on tiny messes.
We know, we know. Baby Shark, doo doo doo doo doo doo, drives you to drink, doo doo doo doo doo doo. But the kids love the freaking thing, and this puppet actually sings the song when you move its mouth. Pro tip: the faster you move your hand, the faster it sings…and the faster it's over.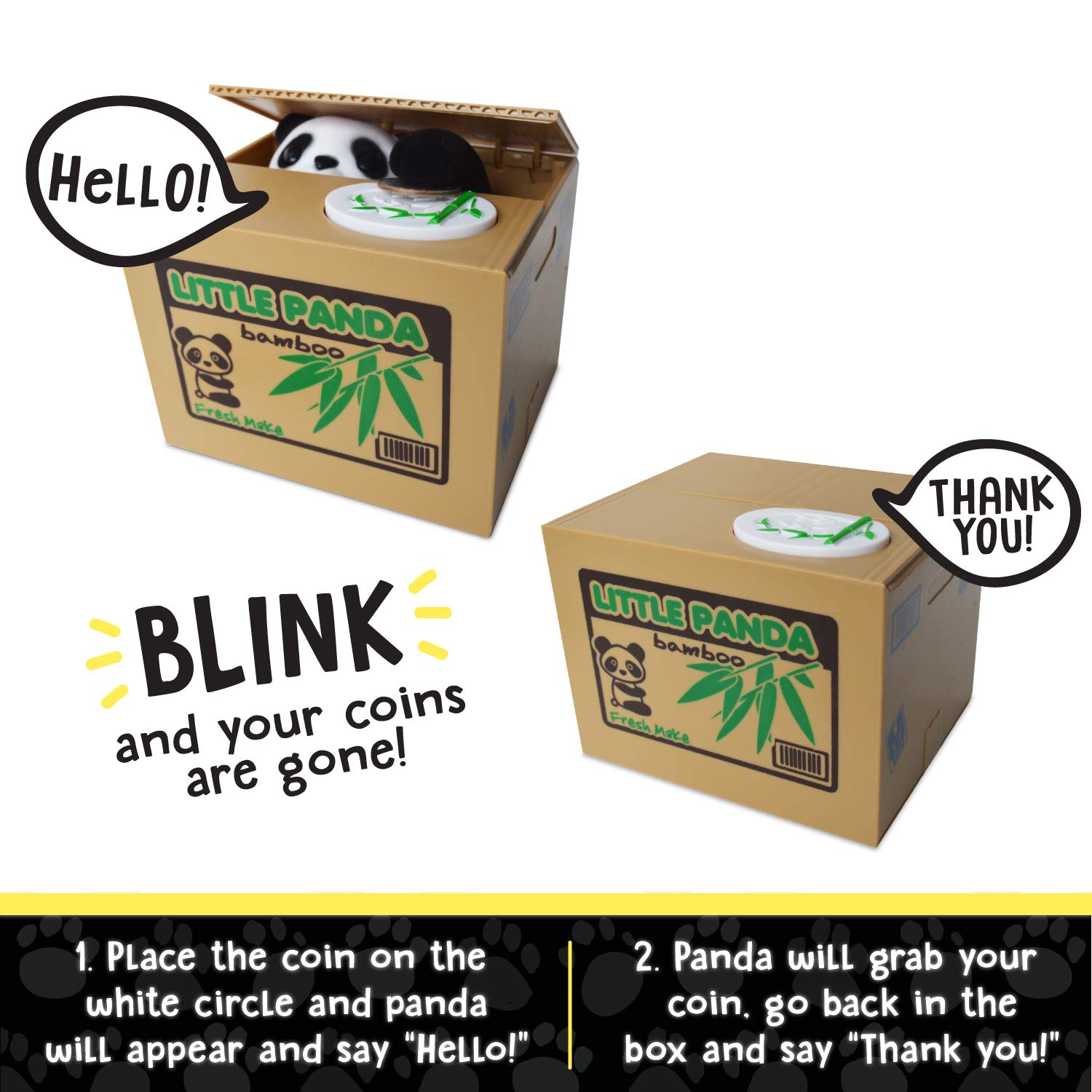 This bank encourages kids to save their money. (Or to not trust pandas. Both are useful tips.) Every time they place a coin on the circle, that darn panda pops up and grabs it. Maybe his dad never told him money doesn't grow on bamboo trees.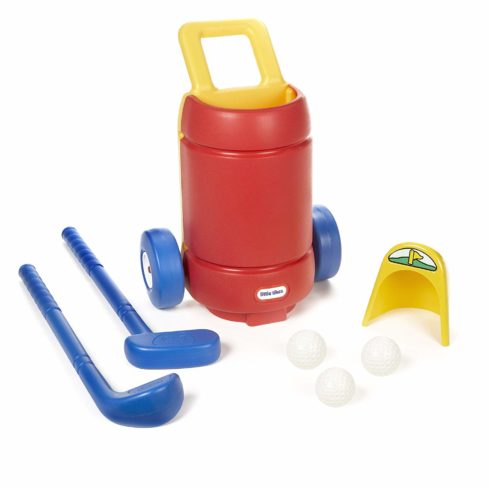 Golfing with your kid is one of those iconic joys of fatherhood. Here's a good way to plant the seed early. This mini-sized set is perfect fore the next generation of PGA stars.
Just when you thought it was time to Let It Go…Frozen 2 is here, and it's starting all over again. These Anna and Elsa dolls are wearing dresses from the sequel, and our boy Olaf is there too. That little weirdo is always there.
Your toddler's probably screaming anyway, so at least now you can pretend they're screaming for ice cream. This interactive ice cream cart teaches colors and numbers and plays music to dance to.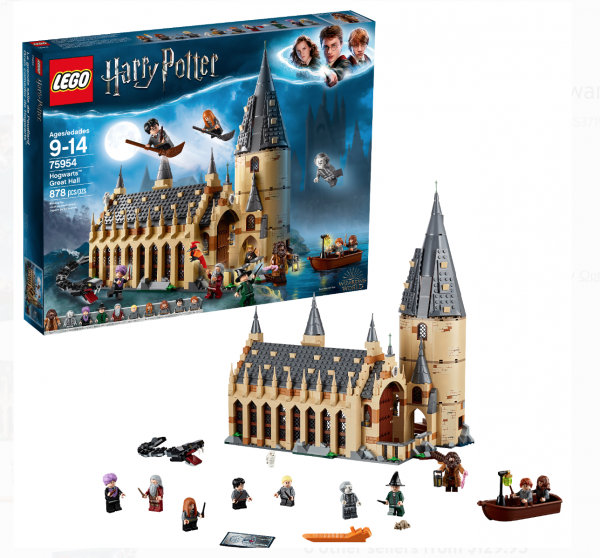 150 points for Gryffindor when your little Muggles assemble this Hogwarts LEGO set. It comes with 800+ pieces to build the Great Hall, and 10 of their favorite characters, including Harry, Ron, Hermione, Draco, Hagrid, Dumbledore, and Nearly Headless Nick. It's LEGO, so of course, all pieces also come with a Crucio spell (immense pain) when you step on them.
Will dino-obsessed kids love having this tiny T-Rex attached to their finger all day long? You bet Jurassic they will.
Outdoor Games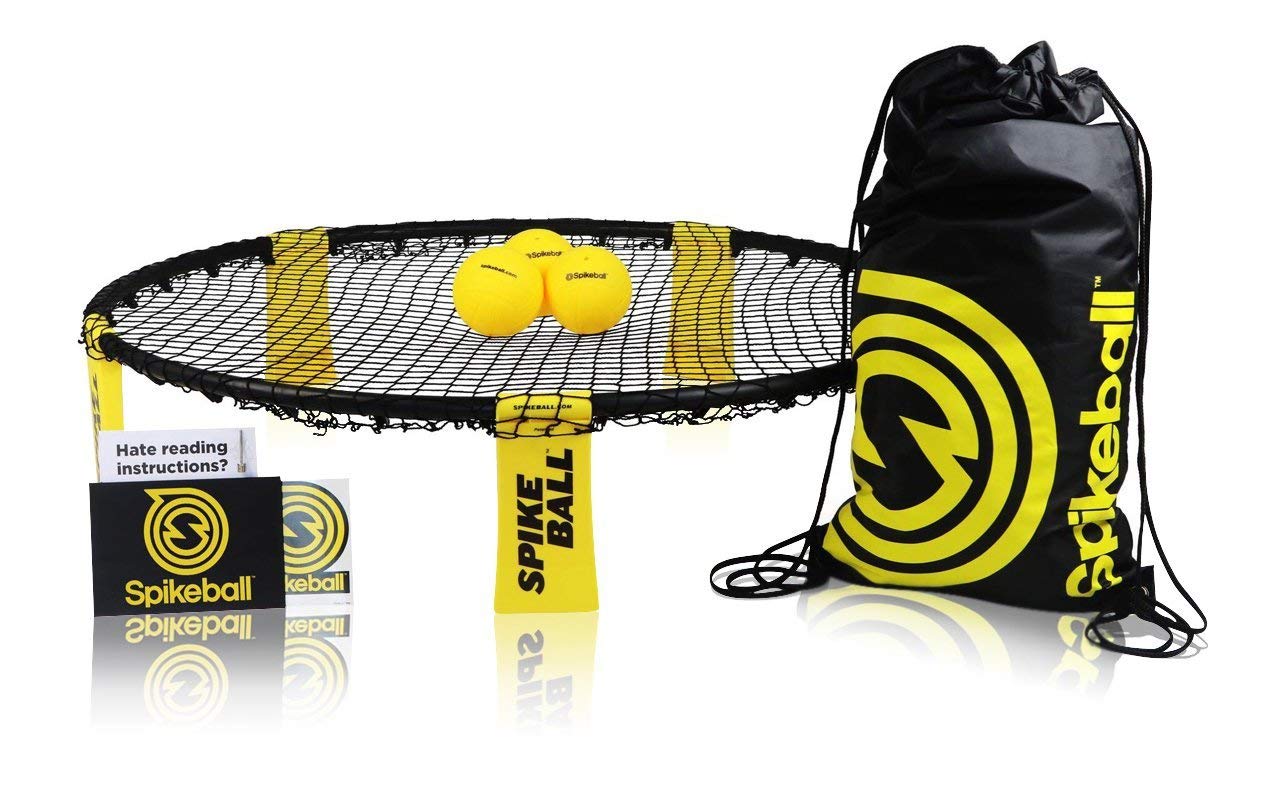 You've seen this at the beach and been like WTF is that, right? Spikeball is a super-fun 2-on-2 indoor/outdoor game that's sort of live volleyball on a trampoline. Or something like that. The kids will love it.
Because they can never get enough soccer, this indoor LED-light up floating ball glides easily over any smooth surface, like low-pile carpet or hardwood. Bonus: You don't have to sit on the sidelines with those screaming maniacs for 2 hours!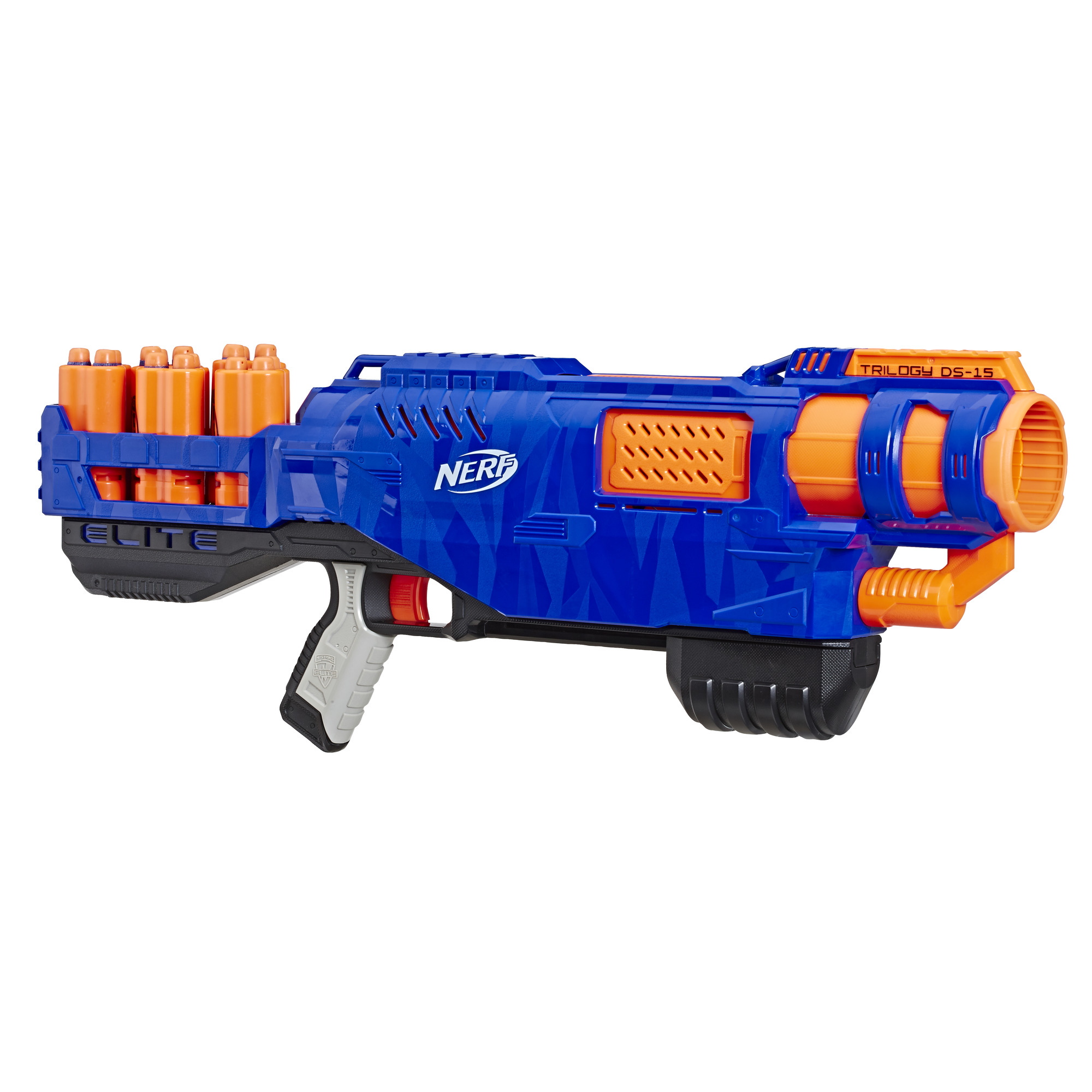 This Trilogy blaster fires 3 darts at once (get it? Trilogy?) with a pump-action, so there's no need for batteries.
Games & Puzzles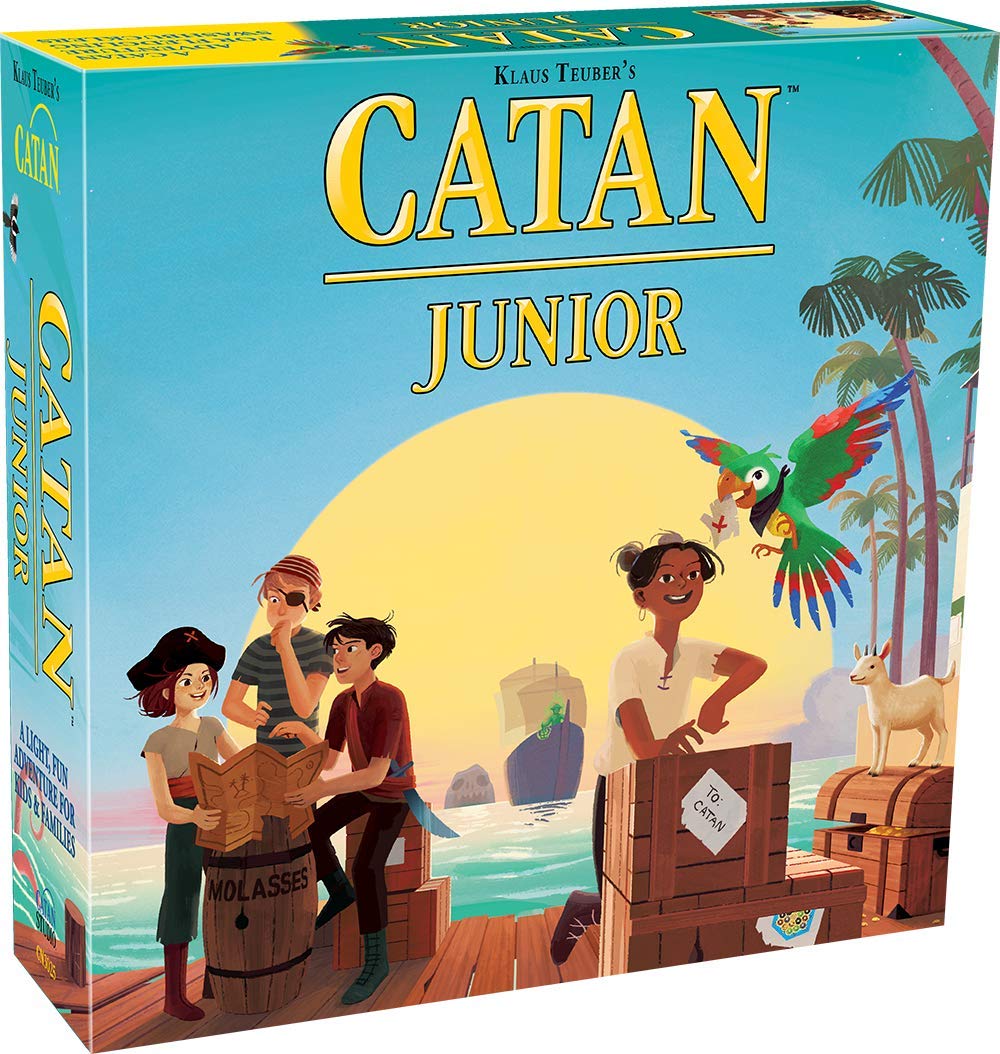 Catan Junior has everything that grown-ups love, but it's slightly less complicated for kids. Prepare for swashbucklers, hideouts, a Spooky Island, and a mysterious Ghost Captain. (And don't forget to let the kids play!)
This combination logic game, marble run, and STEM toy helps kids develop spatial reasoning and planning skills. It's got 60 challenges from beginner to expert, a game grid, 9 towers, 1 target piece, and 3 marbles.
This 3-D globe puzzle is the perfect introduction to world geography for little explorers. Each continent piece is chunky and easy for little hands to grasp, and it helps convince them early on that learning can actually be fun!
Activity Kits
A digital easel is way cooler than the original — and way easier to clean. This fun gadget comes with a special pen that helps kids learn their alphabet, numbers, and shapes through light up features on the board. There are over 100 objects to draw, with super-helpful instructions.
Crystals are just always cool. This STEM chemistry kit lets your kid magically grow their own formations in 8 different colors, while instilling a love of science.
With play dough, stickers, and craft supplies (and other stuff too) this preschool box is an imagination-filled way to keep kids entertained for a while. They'll totally make a mess, but it's worth it.
Tech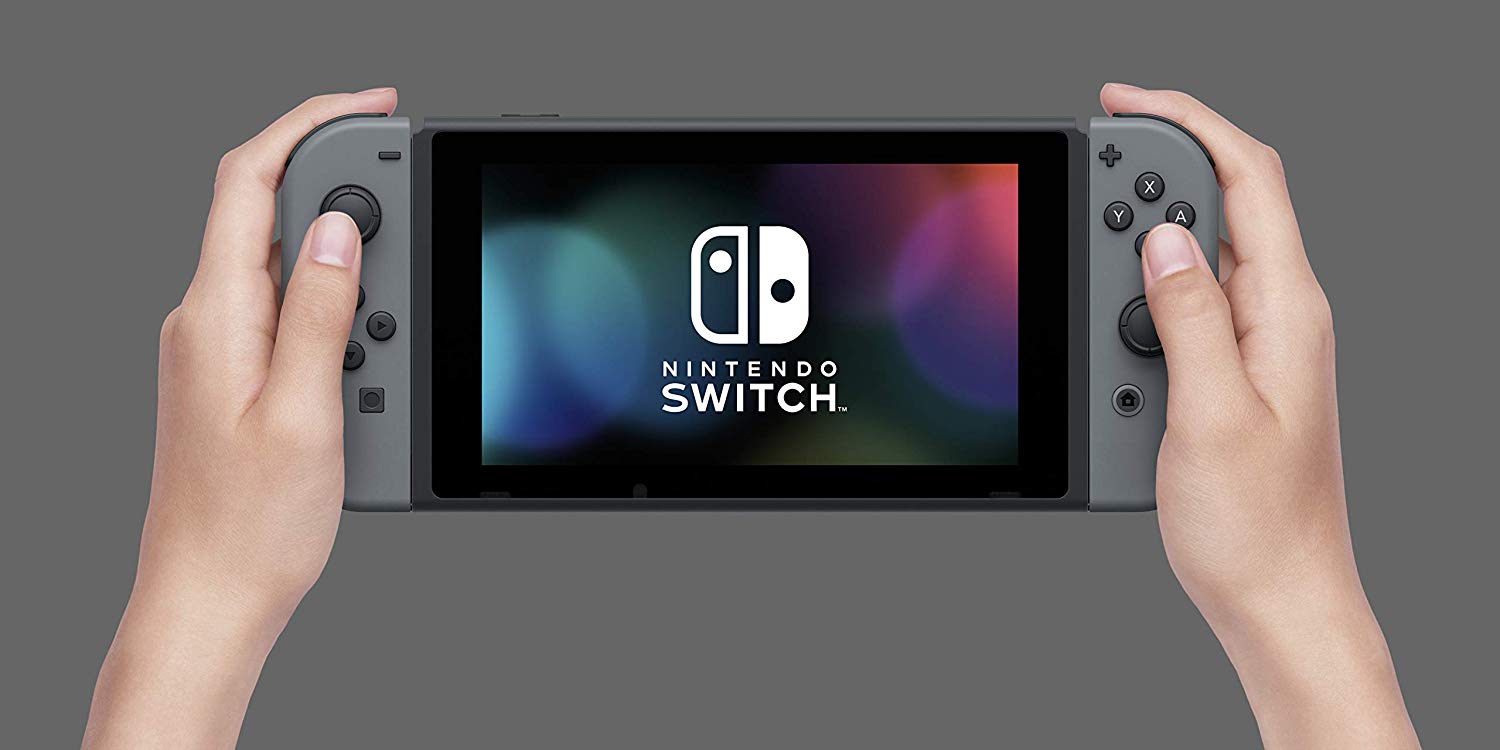 The Nintendo Switch is an amazing on-the-go gaming system that can also be used at home. It switches between handheld, table mode, and TV mode (just dock it in its station), and even has a touch screen. Technically, it's for kids…but whatever.
Our Back To The Future dreams are starting to come true! This light-up LED hoverboard comes with a built-in wireless speaker, too, so how far away can self-drying jackets be?
LEGO + robots = 🤯🤯🤯. This set comes with 800+ pieces that can be turned into five different robotic toys, including Vernie the Robot, Frankie the Cat, Guitar 4000, and Auto Builder. They have sensor technology and motor capabilities, and there's a handy step by step guide — in case your motor capabilities can't figure out how to put 'em together.
This rose gold karaoke mic is compatible with BlueTooth devices, so an iPhone, Android, iPad, etc. can all function as a speaker. Old Town Road never sounded so good. 🙄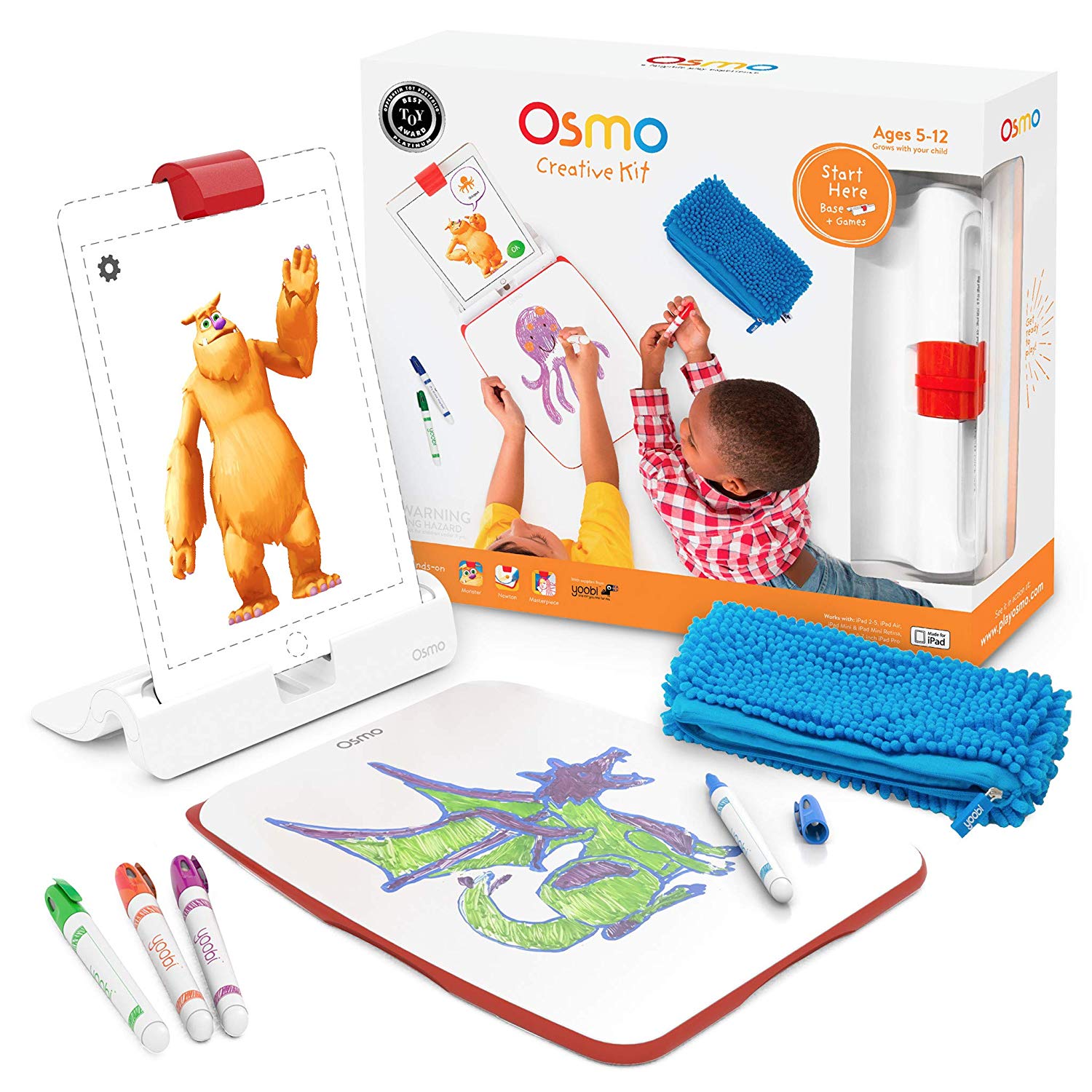 OK, imagine drawing a monster or something…and then animating it! That's what kids can do with Osmo's creative kit. Osmo is known for its line of STEM activities for kids at different levels of development, and this is one of the most fun ones in the whole collection.
Clothes, Accessories & Home Decor
Well, Wookie what we have here! Warm, fuzzy, Chewbacca-themed mittens that look great, and keep their hands toasty — even on a trip to Hoth. [Insert Chewie roar]
This BB-8 beanie will keep your kiddo warm, while looking cool. Poe and Rey's little droid buddy has the perfect shape to fit on any kid's head, and the hat is reversible so when it (inevitably) gets stained, you can just reverse it to look good as new.
OK, maybe clothing isn't at the top of your kid's list, but this coat should be. These super-warm down-filled jackets are made of windproof and water-resistant fabric and feature a warm fleece-lined hood. Perfect for sledding, snow angels, skiing, or any other winter fun they're into.
This vintage-cinema-style lightbox is a great way to let your kid decorate their space in a unique, personal way. Comes with 192 letters, numbers, symbols, and 35 popular emojis. Maybe just be prepared for at least one version that says STAY OUT DAD ☠️.
Books
THIS is the ABC he wants to read to the kids. C is for Cargo Shorts, F is for Finger Pulling, and O is for Oil checks. You may like it even more than they do.
Let's be honest, if they want to hear a joke, they should just come to the master. But if they've heard all of your gems about a million times, this book has a few alternatives — like 120+ pages of jokes that are appropriate for kids of all ages. It's sold over three million copies so they must be almost as funny as all of yours.
OK, let's end on a tearjerker. This classic children's book belongs in every kid's library, because it encourages them to be bold, yet kind, and nurture even the smallest things in life. It's a loving read you can enjoy together, but it might get dust in your eyes or make your allergies act up.