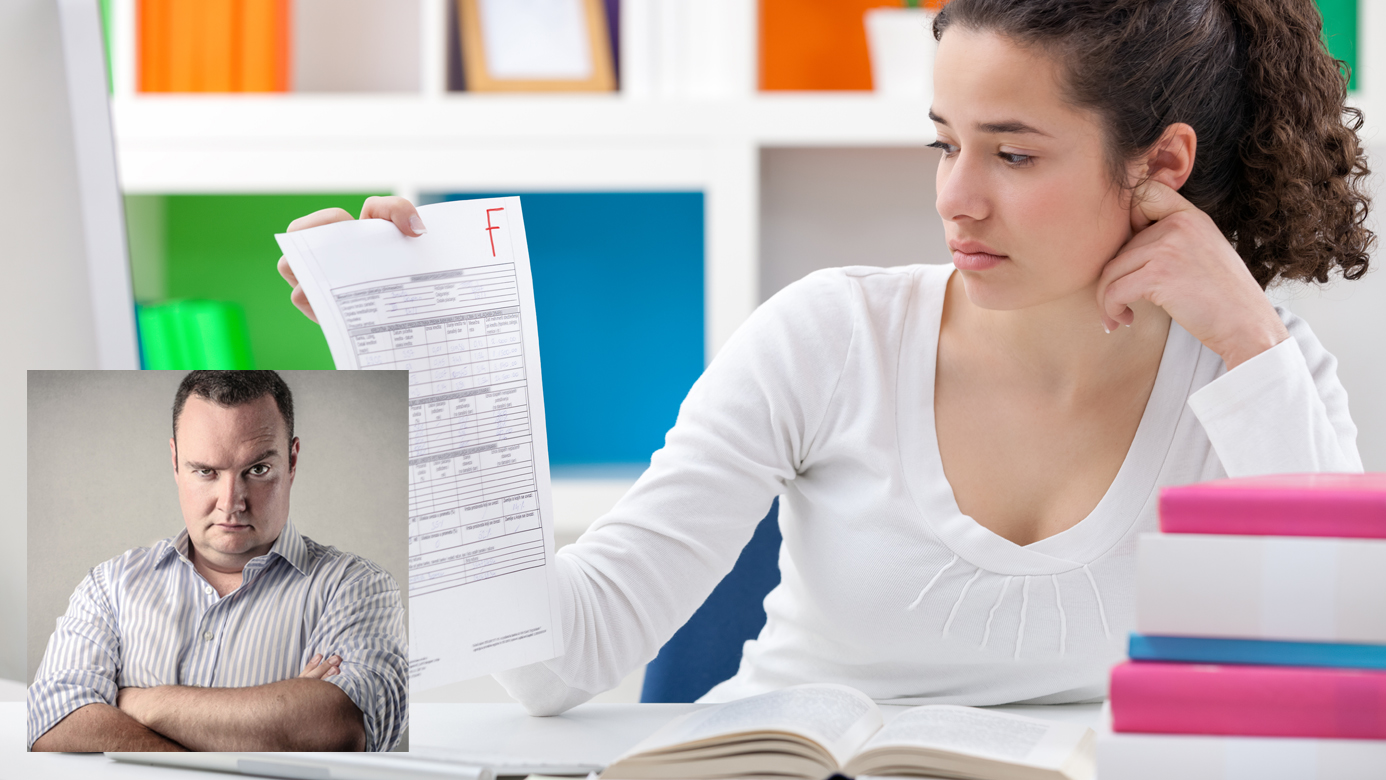 Credit: Getty/LuckyBusiness
I'll be the first to admit I was never a great student. Math, social studies, English. You name it, I've failed it at some point. I'll never forget my freshman year of high school. My first day of algebra, I remember rifling through my textbook, seeing the equations, raising my hand and asking, "Hey teach, what's with the letters? Is this a math equation or a freakin' word jumble?" It got a huge laugh from my classmates. I'd go on to win the "Best Sense of Humor" yearbook superlative in my senior year six years later.
The point is, math is hard. Computation is an antiquated skill, what with the advent of smartphones. My middle school math teacher, Mrs. Breckenridge, who totally had it out for me, would always tell me, "Pay attention, Gavin! You won't be walking around with calculators in your pocket as adults, will you?"
I have just two things to say to Mrs. Breckenridge:
One, read it and weep.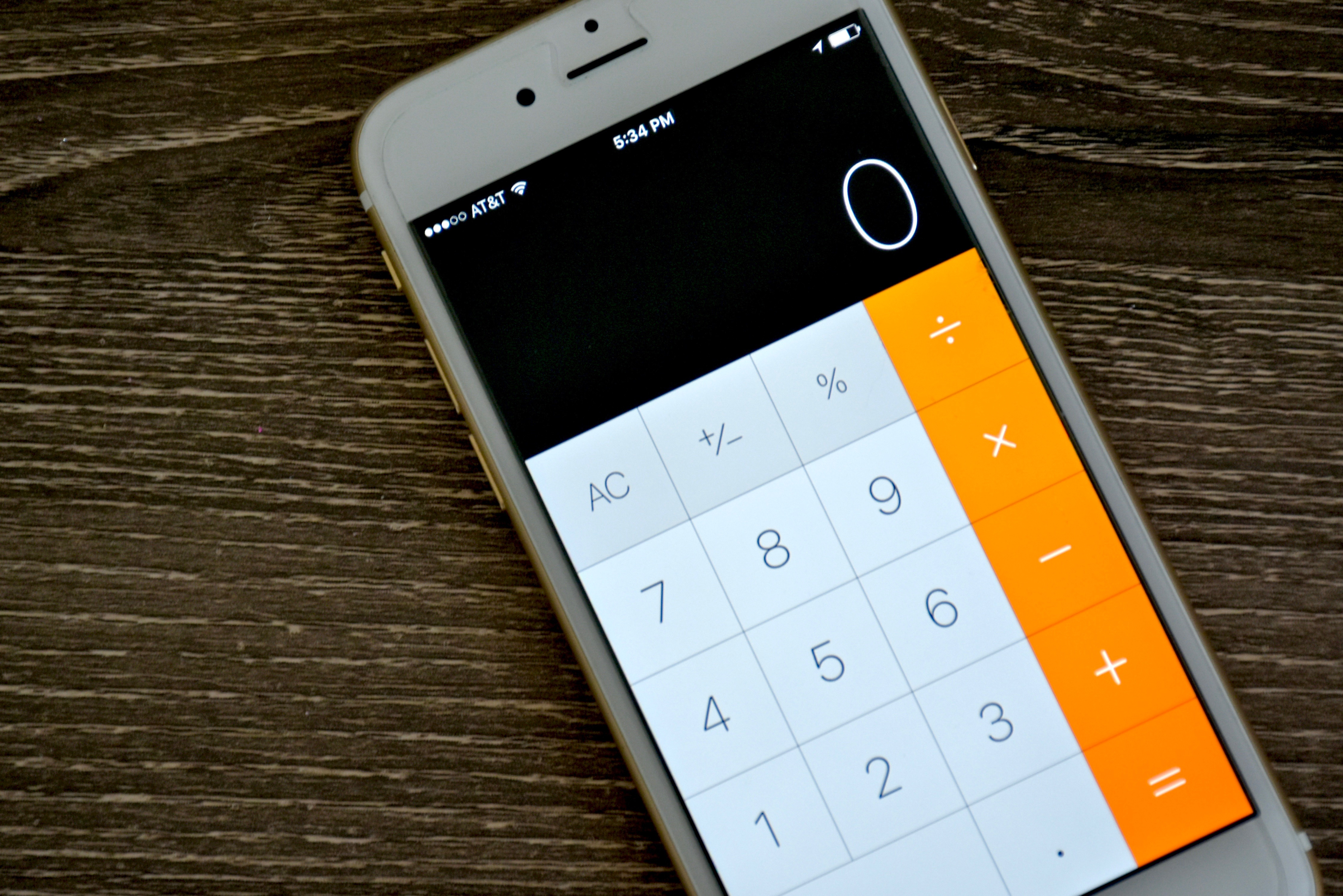 And two, remember that day you came into class and someone had drawn a gigantic pair of naked breasts on the whiteboard in permanent marker? Remember? You asked who did it, but no one fessed up? Well, I just called a lawyer to ask if there was a statute of limitations on that sort of thing and he hung up on me.
Anyway, this brings me to my brother's kid, Beth. Beth's in 12th grade and recently brought home her first math test of the semester, which she failed miserably. Her first 'F'. Quite a deviation from the norm, given Beth's history as nothing short of a model student. 4.0 GPA, honor roll. Her dad, my brother Donnie, even had a sticker that read "Proud Parent of an Honor Student" on the back windshield of his Altima right up until the day I accidentally shattered it with a lawn dart.
So what brought about this big, ugly 'F', you ask? Take a guess.
That's right. Her math teacher is none other than one Mrs. Christine Breckenridge. I guarantee you, Breckenridge took one look at that math exam, saw the surname "Kennard", and reflexively went for her reddest marker. Mrs. Breckenridge had it out for me. She had it out for my brother. This woman genuinely despises Kennards.
Her disdain for my bloodline is, regretfully, not without justification. I habitually called her and every other teacher I had "Teach." I occasionally drew obscene, sexually explicit images on her whiteboard, often in permanent marker. My attendance was shoddy all four years. I didn't show up for Senior Skip Day, nor did I show up for my, admittedly, poorly-advertised Senior Skip Month.
However, I attribute most of her hatred for my family to one thing in particular: that word jumble joke I made on my first day of algebra. She told many jokes throughout the semester, though none killed quite like mine did. Imagine if you had a teacher that brought their guitar to class every day. Now imagine that on the first day of the semester, Eddie Van Halen let loose an impromptu facemelter from the background. That's basically what happened.
I told him that he should walk right into that classroom, slap that 'F' down on her desk, take a bite of any apple that may be on it, and calmly but sternly insist she change it to a 'C', at the very least. "Threaten to take it all the way up to the principal," I said.
He then told me I was being paranoid and insisted Mrs. Breckenridge possesses no such bias against our family. He went on to insist the grade was fair and, as punishment, took Beth's phone for a whole week.
Which really sucks because, like, her calculator is on there.