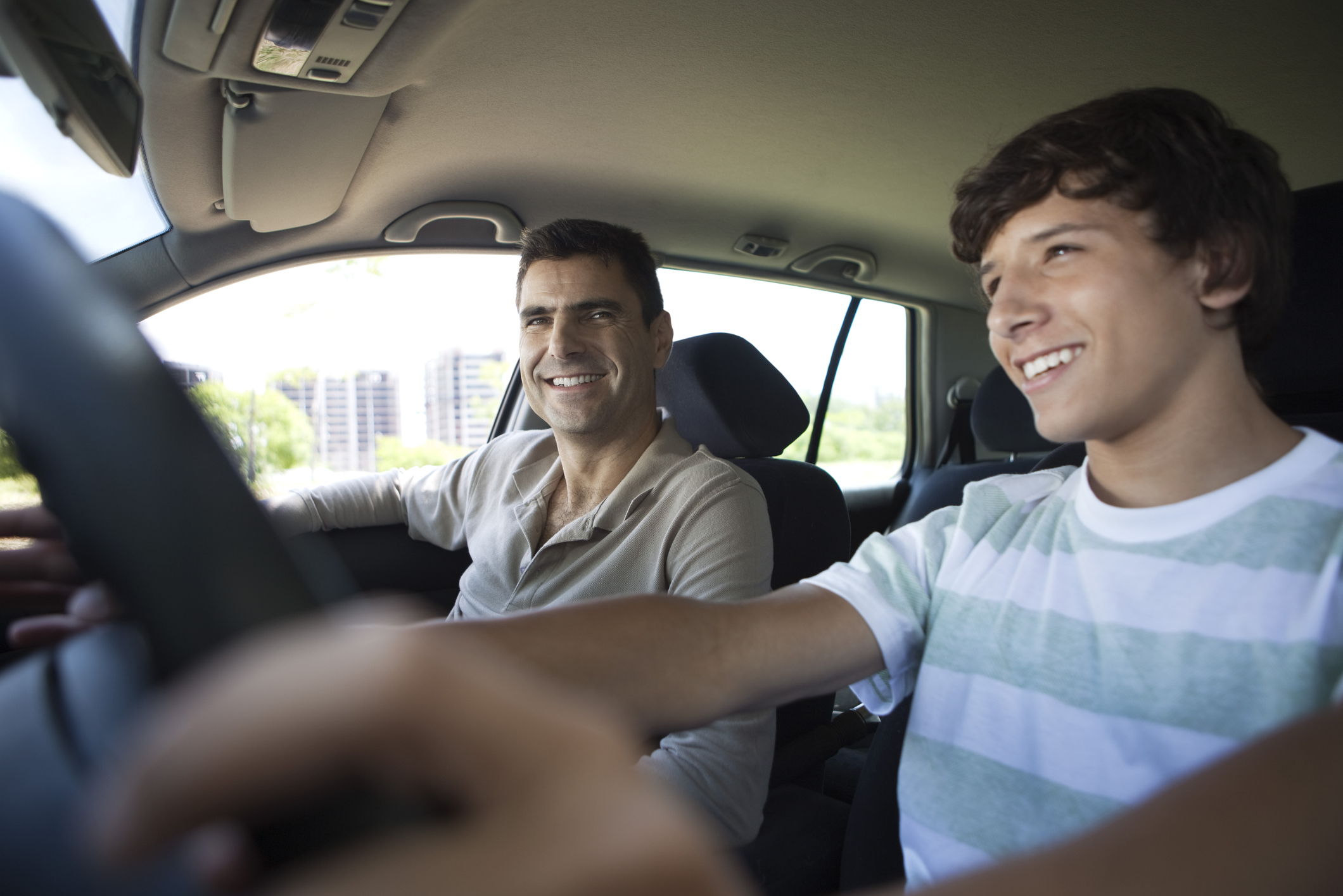 Credit: Getty/PhotoAlto/Ale Ventura
Engine revving. Windows down. Elbow leisurely hanging from the driver's side. Gorillaz CD blasting through the factory speakers of my old man's 1998 Dodge Neon. I look to my left. A convertible packed to the brim with girls in Purdue University shirts. I nod. They reciprocate.
This was my first experience behind the wheel of an automobile. At age 16, my dad handed me the keys to his car. "You're a man now," he told me. "Time to start getting around like one."
It should come as no surprise to anyone that your boy Uncle Gavin is a bit of a driving enthusiast. It's easily my second favorite way of getting from point A to point B, right after a good ol' fashioned cartwheel. So when my 16-year-old nephew, Steven, told me he was nervous about the upcoming written test for his learners permit, I too grew nervous.
Even though Kennards are inherently gifted drivers, you never know what sort of New Age hogwash these modern driver handbooks are indoctrinating your teenagers with. Probably a whole section on "courtesy honks" or something. When It's Okay To Snapchat At A Red Light is a subheading now, I assume.
Don't listen to 'em, Steven. Your Uncle Gavin's got all you need to know.
First off, hands at 10 and 2. Not 12 and iPhone. 10 and 2. No exceptions. Okay, one exception. If "Roundabout" by Yes comes on the radio, 9 and imaginary dashboard keyboard is fine.

If you come to a four-way stop with another driver, nudge your car forward ever so slightly just as they proceed. This'll give them a little scare and they'll quickly pump the brakes. Now give them a little apologetic wave to proceed. Repeat. It's important to keep fellow motorists on their toes.

Not many people know this, but there is a lever protruding from the left side of every steering column that, if pushed in one of two directions, will signal to other drivers that you intend to merge or make a turn. Be patient if you see someone fail to use theirs, as these have only been around since the late 1920s.
And now for some road signs.
This is the winding road sign. It means that there is potentially a Nissan ad being filmed up ahead.
Self-explanatory, but also an invitation to pull over and do a quick charcoal sketch of the bridge.
One of this country's most egregious examples of truck-shaming. Disgusting.
This sign means to have your phone ready to check your texts.
A stern warning to mind your own business.
This sign means to try out some new blasphemous curse words.
No screenings of Back to the Future III beyond this point.
And that about covers it. To my nephew, Steven, I wish you the best of luck on your upcoming written driving exam. Driving is a privilege not to be taken lightly. It's a skill that builds discipline, teaches patience, and saves your ol' Uncle Gav cab fare when you pick him up from Buffalo Wild Wings on Thursday nights from now on. Make me proud!