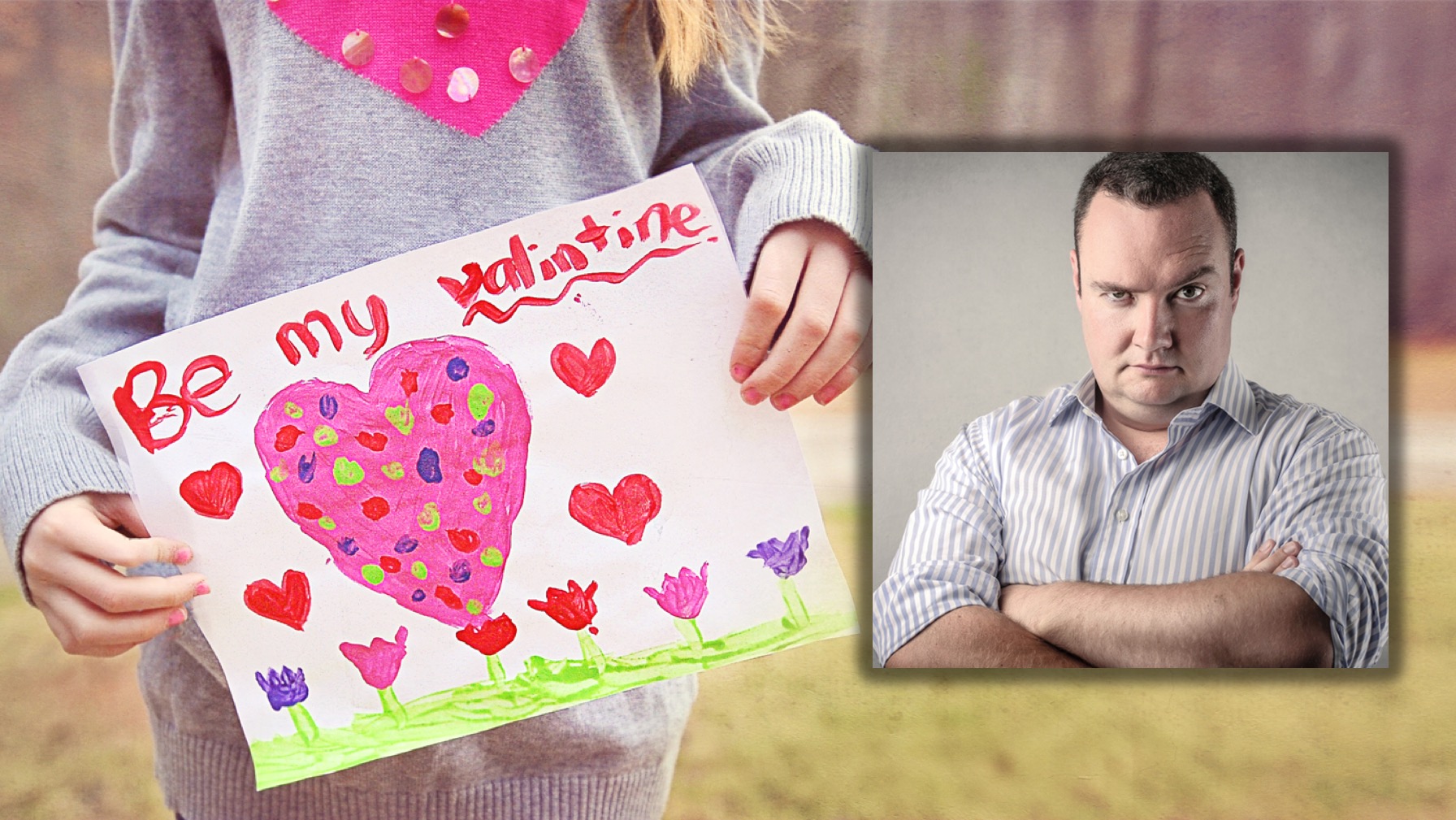 Credit: Getty/Suzy Hanzlik Photography
It's almost that time of year again, folks! No, I'm not talking about tax season. Don't get me started. W4, 1099A. What am I fulfilling a civic duty or playing freakin' Battleship over here? No, I'm of course referring to Valentine's Day. That one day a year where the romantically-involved and the romantically-uninvolved can look at one another and say, "Wow, that looks really nice for a few months."
Last year, I'd hit a bit of a rough patch around this time of year. Valentine's Day was fast approaching and I was dead broke. I was with my at-the-time girlfriend, Denise, when I received a letter informing me I'd been summoned for jury duty. Cha-ching! One mistrial and forty bucks later, Denise and I are having a romantic Valentine's Day dinner. She dumped me the next day due to "irreconcilable differences" and for "sympathizing with the suspect in an arson case." I haven't seen Denise since.
So when my nephew, Ronnie, told me today he was worried no one in his 5th grade class would give him a Valentine. It hurt. I remember those days quite vividly. I'd stay up all night decorating my Valentine box. I'd glue construction paper to a shoe box, cut a slit, write my name, adorn it with Ren & Stimpy stickers. Nothing too showy.
My biggest worry was Kevin. Kevin was the coolest kid at Stoneybrook Elementary. Suave, funny, handsome… like a young Wesley Snipes.
Hey, speaking of Wesley Snipes, how about that whole tax evasion mess, huh? I mean, 1040A, I-9? Folks, I don't know if these are tax forms or Bingo balls! Wow! Wonder what happens if you forget to pay your taxes. Not much, I hope.
Anyway, all the girls in my class had crushes on Kevin. It didn't help that his box was much, much nicer than mine was. I was fully prepared to go home with few, if any, Valentines.
But quite the contrary! SIX girls came to my desk to drop Valentine cards in my box. Beth. Kelsey. April. Megan. Amber. Allison. I was stunned. Relieved. Elated. I wasn't expecting this at all. I didn't know how to contain my joy. I had to rub it in Kevin's face.
"Hey, Kevin," I shouted as I walked over to his desk. "Read 'em and weep," I said, turning my box over and dumping its contents onto Kevin's desk. It was at this moment that I realized, oh, right, I forgot to bury my dead pet hamster. Kevin very un-cooly starts crying as I make a mental note to open the shoebox I use next year and confirm nothing is already inside it.
If Kevin is reading this, just know that I sincerely apologize for what happened that day. Also, it's been a while! Shoot me an email if you ever want to catch up over a beer or help me forge some Office Depot receipts or whatever.