They Changed the ABC Song and I Hope They Burn in H-E-L-L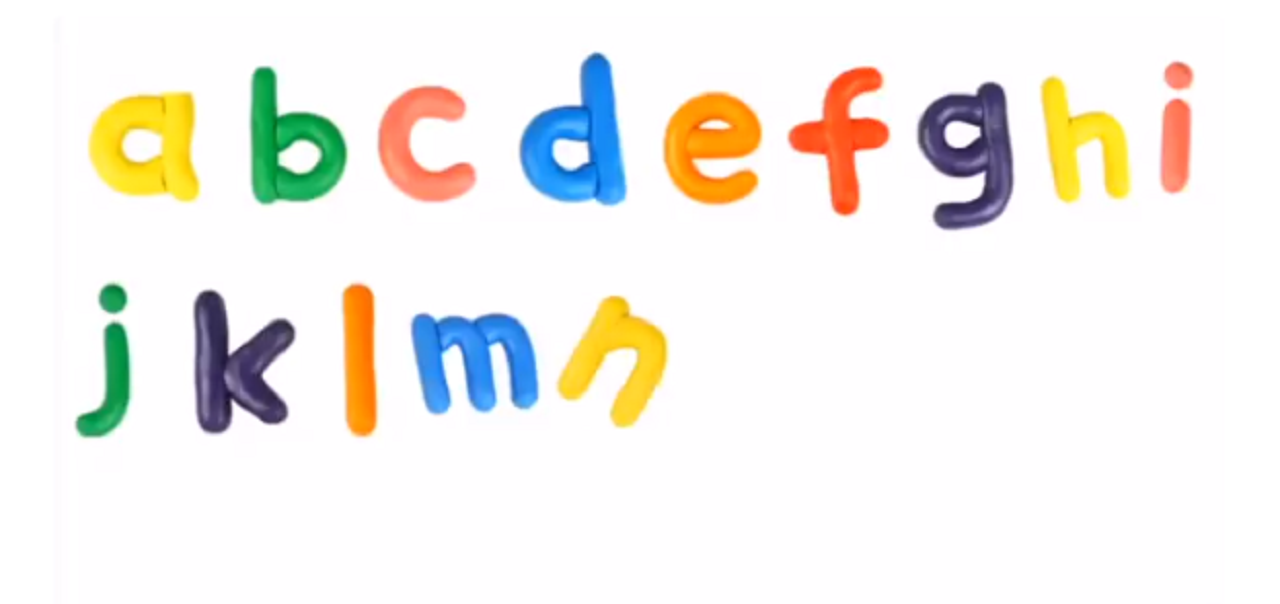 One of the exciting aspects of living in the world in 2019 is how you never know how you're day is going to be ruined. There are so many tantalizing possibilities, from a new report on climate change to a political blunder, from a bad lineup decision in fantasy football to an impending remake of one of your favorite movies.
There is so much information at our fingertips at all times, from so many disparate and immediate sources, that you simply never know from whence the next blindside will come, or in what form it will take. Sometimes bad news comes in obvious forms, but sometimes it comes in a way you could never anticipate. It's like being on the roof at the end of Ghostbusters and accidentally summoning the Stay Puft Marshmallow Man to spell your doom.
Today's Marshmallow Man arrived via tweet, and it's even more horrifying than being faced with Gozer. Someone went ahead and altered the ABC song. Judging by the results, let's all pray they don't alter it further.
In a misguided attempt to make the "L-M-N-O-P" portion of the song more understandable to children, presumably, so they don't go around thinking that LMNOP is one letter? For some reason, they decided that can't be done by enunciating the letters more clearly without mangling the tune, so they've fundamentally changed the way the alphabet is sung. And while some people may think the caption to this week is a bit strong, I'm not sure it's strong enough.
Just listen to this abomination, which should change its name from "The ABC Song" to "The FUBAR Song."
They changed the ABC song to clarify the LMNOP part, and it is life ruining. pic.twitter.com/TnZL8VutnW

— Noah Garfinkel (@NoahGarfinkel) October 26, 2019
When it gets to the offending portion it's almost as if the guy singing has forgotten the letters and is slowing down while he racks his brain to remember them. But you quickly realize that no, that's not the case, this is not a terrible mistake. It's all by design, and it's horrifying.
To make matters worse, by changing the flow of the L-M-N-O-P part, the entire second half of the song is altered as well. It's like the butterfly effect, only instead of the simple flapping of a butterfly's wings causing reverberations that fundamentally alter our reality, it's the changing of the beloved melody of a lovely little song that changes the entire song. And also fundamentally alters our reality!
I'm not the only one disturbed by this.
this is disgusting and appalling and something must be done about it

— Nicola Foti (@soundlyawake) October 26, 2019
this does not slap in the slightest

— beth mccoll (@imteddybless) October 26, 2019
"They" can pry the original LMNOP out of my cold dead hands

— Emília 🎗 💗💛💙 🏳️‍🌈 💙❤🖤 (@RogueBlue5) October 26, 2019
This one sums it up:
— Adam (@ADAMATION) October 26, 2019
I don't want to live in a world where children sing this song. Never mind the fact that it's also the melody to "Twinkle Twinkle Little Star and Baa Baa Sheep. This is because all three songs share the same source: a 1761 French melody called "Ah vous dirais-je, Maman by Bouin," which some people suspect was written by Mozart). What is to become of those songs now?!
Apparently Mozart isn't good enough for the people behind this version. And Hell is too good for them!