This Day In Internet History – March 30, 2007: Philosoraptor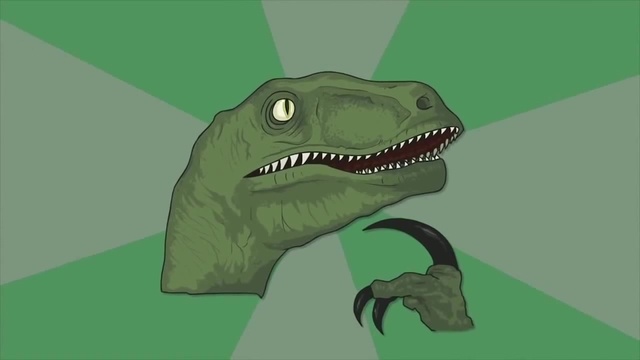 Greetings, Internet historians! Today we celebrate Philosoraptor, everyone's favorite Cretaceous deep thinker. 
Are you brave enough to participate in our Philosoraptor Battle Royale? Think deeply, dear reader, and choose a winner in each category!

Philosoraptor was a mega-popular meme in the early 2010's, featuring an illustration of a velociraptor (get it?) combined with life's deepest/silliest thoughts. The first Philosraptor popped up on March 30, 2007, looking like this:
But, in time, the image changed to the illustration of the contemplative raptor that we all know so well today, created by visual artist Sam Smith. The definitive version of the meme took hold of the Internet around 2009 and multiplied to a worldwide sensation.
Some misguided soul even wrote a song about it.
These days, Philosoraptor is considered a classic internet meme.
Happy anniversary, Philosoraptor!