This May Be the Best Ceremonial First Pitch of All Time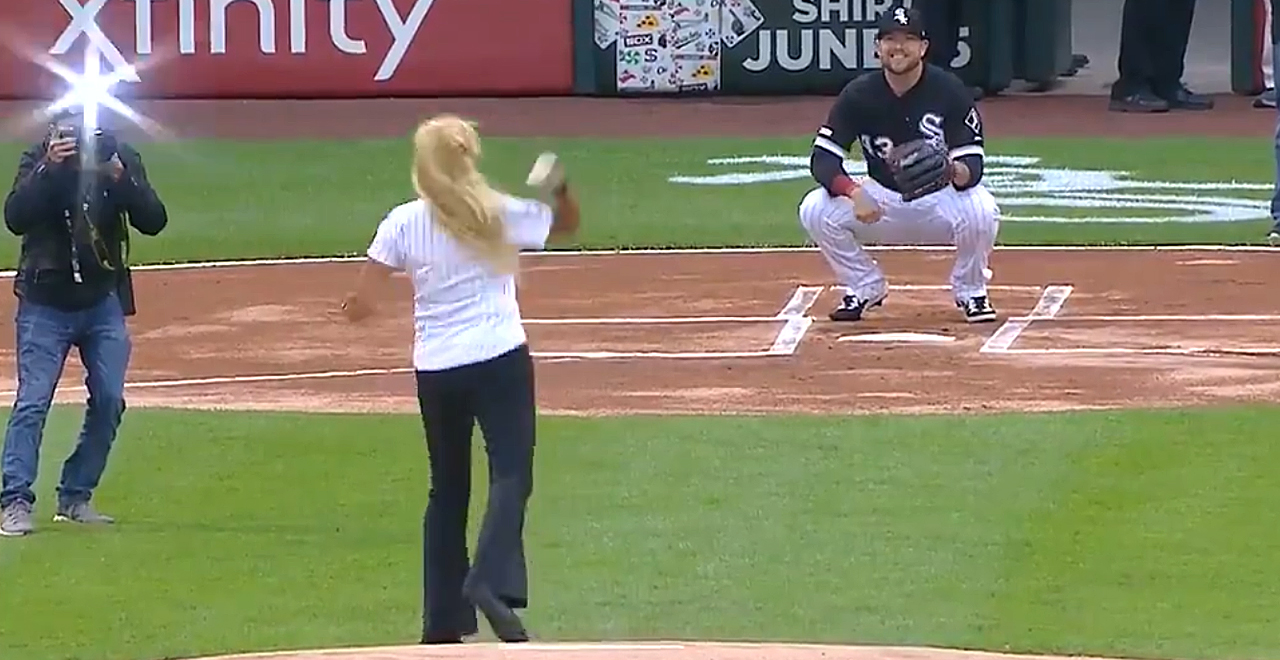 The Chicago White Sox let their employee of the month throw out a ceremonial first pitch before the game Tuesday, and it immediately entered the discussion for the greatest ceremonial pitch of all time.
Let's just say there was some shaky command on tonight's ceremonial first pitch at Guaranteed Rate Field.#Royals | #WhiteSox pic.twitter.com/c3YT5YsH3o

— FOX Sports Kansas City (@FSKansasCity) May 28, 2019

I think part of what makes this pitch so great is her reaction. She drills the photographer directly in the face and briefly laughs about it before steering into the moment and celebrating. And she should celebrate, as that's a one-in-a-million throw.
Happy to report that both myself and the camera are okay https://t.co/Pu04xYY7Z8

— Darren Georgia (@darrencgeorgia) May 29, 2019
I don't know how the employee of the month is chosen, but it would be a tragedy if she doesn't win the award every single month going forward. There's hardly anyone there to see the White Sox play baseball, but people would show up and tune in to see how she might top that with another chance.
Life comes at you pretty fast. pic.twitter.com/ySGgmqSc1n

— Chicago White Sox (@whitesox) May 29, 2019
Historically, there have been some bad ceremonial pitches, as Mariah Carey and 50 Cent can attest to, but I think the leader in the clubhouse was always Cincinnati Mayor Mark Mallory.

Until he was dethroned last night, by the nameless White Sox employee of the month, with a pitch so pure she could probably be in the starting rotation for the last place Royals.