This Santa Connects With Autistic Kids, Because He Has Autism Too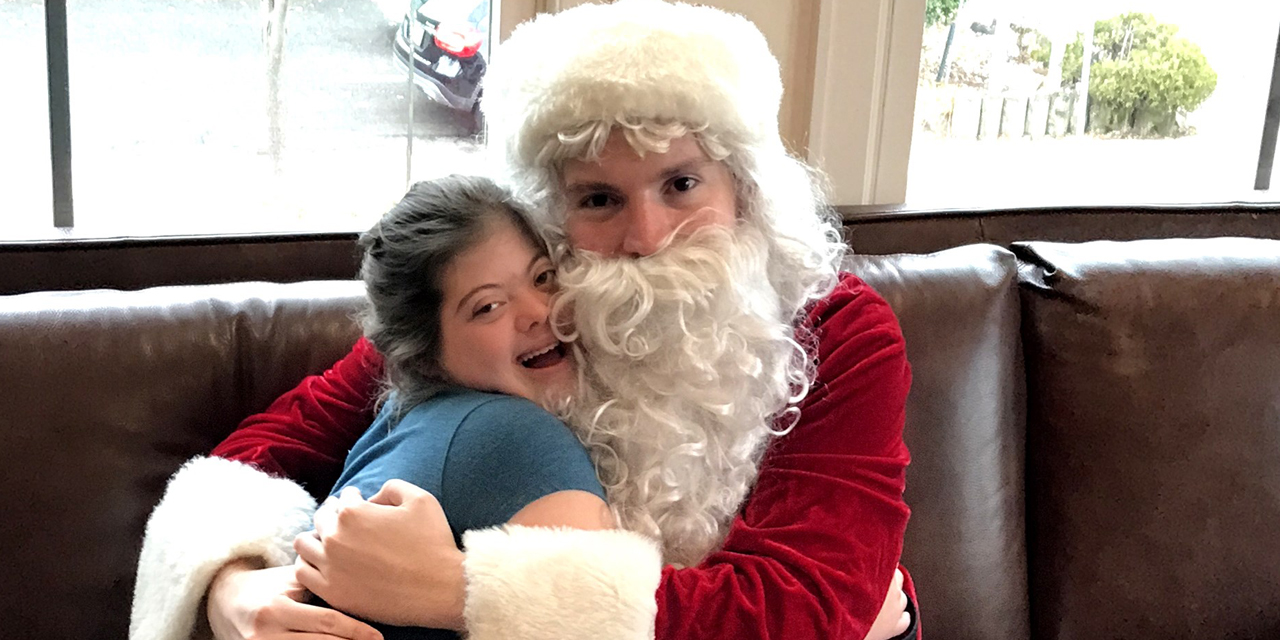 Visiting Santa isn't always all it's cracked up to be. We've all seen the hilarious photos of screaming children sitting on the big man's lap. They're confused and wondering why their parents put them in the clutches of a large man draped in blood red clothing. Most of us outgrow our trepidation and learn to toe the line to get the gifts, but some people have a tough time connecting with Kris Kringle for other reasons.
Like autism.
Kids with autism often have trouble connecting with people, especially strangers, and the experience of meeting Santa in a crowded mall witholors and noise can send their senses into overdrive. That's what happened to Kyle Magro when he was a 6-year-old kid, when the flash on the camera was just too much for him.
"It was sad for me," Magro, now 30, told Today. "I thought, why are those other kids able to do this, and not me? I didn't have any friends, and I was really trying to find that connection."
As an autistic kid, he didn't find it, so now that he's 30, he's taken it upon himself to provide that connection for other autistic kids. Every Christmas for the past five years, Kerry dresses up as Santa and provides autistic kids with a special Christmas experience of their own. An autism educator and activist, Kerry called on some friends to help him devise an autistic-friendly Santa experience. The lights are low, the music is soft, and instead of being rushed, the visiting kids get 30 minutes each to get comfortable.
"There's a lot of joy," said Magro, who recently donned the iconic Santa outfit in New Jersey. "It's a labor of love."
Magro will get on the floor with kids, and allow them to touch or interact with his Santa in any way they like. Parents of autistic kids, so used to having to explain what their child can handle and how they communicate, are grateful for the experience.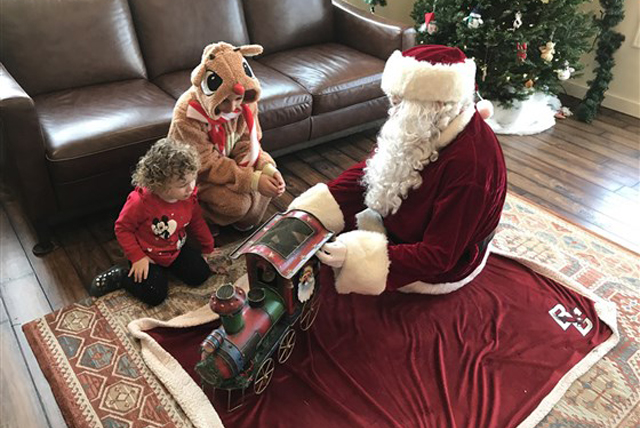 "She was trying her best, in her own way, to interact, and he is catching all those cues. It was just natural," said Brian Calligy, who has been taking his daughter, who has non-verbal autism, to see Kerry for five years. "She was so excited; she's jumping up and down, and he's jumping up and down with her. She was so happy. She had a smile from ear to ear."
There are a handful of Santas across the country who provide lower key experiences for kids with sensory issues, but Kerry may be the first with autism himself.
"As a parent, seeing what he's doing not only for my daughter but for all the kids who are there, it's special," said Calligy. "Seeing a person with autism and the heights he is reaching, and he still is making time to come and do this — well, we look forward to it every year."