This Spider-Man Is Daddy Powered [VIDEO]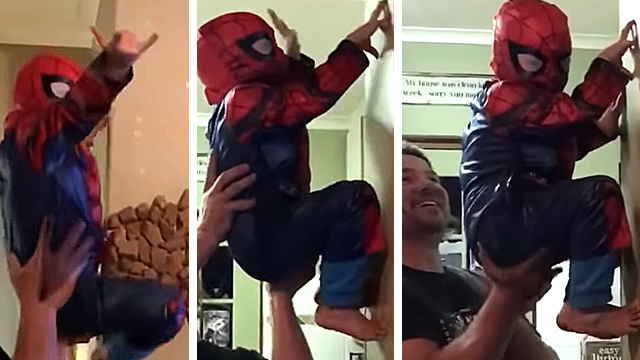 There's nothing little kids like more than pretending to be superheroes. Most of the time, a makeshift costume and a healthy imagination are all that's needed, but one dad gave his son's Spider-man impersonation a boost.
Literally.
And no bite from a radioactive spider required.