Tom Brady Talks About His Struggles With Son's Disinterest in Sports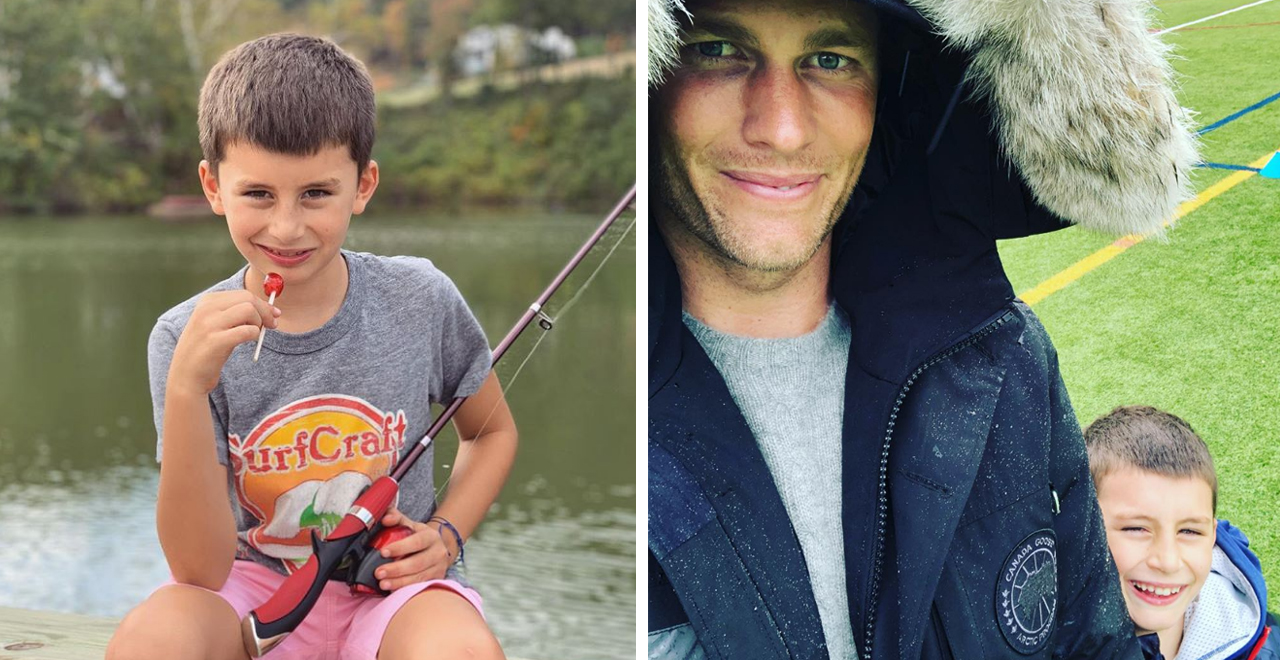 Every parent dreams of having a good relationship with their children, and bonding over shared interests. Many parents desire their children to follow in their footsteps; I know my dad wanted me to become a lawyer and potentially join the family firm. It probably wasn't easy for him when I didn't go that way, but it didn't change the love he has for me.
Just like how Tom Brady's son probably won't be suiting up for the Patriots someday won't change his feelings either.
On the eve of yet another season defending a Super Bowl title, Brady opened up to Men's Health about how his son Benny's disinterest in sports has been tough for him to accept.
While Tom's older son Jack, from his first marriage to actress Bridget Moynahan, loves sports, Benny, his 9-year-old son with Gisele, is different. And it's taken some time for Tom to come to terms with that.
"Gisele kept saying to me, 'Would you effing understand that your son is different?'" Tom said. "It was hard for me. I was like, 'What do you mean? He's a boy; he should do all these things that I do.' The reality is that Benny just likes different things. And it's great because now I just have to go do what he wants to do. When we do that, we have the best time. He's like, 'OMG, Dad, you're so funny.' He loves joking, and I joke back."
He also spoke to the magazine about his kids' different personalities, and how he wants to encourage those differences.
"Jack is just like me—he holds a lot in. Benny lets it all out. Vivi, she doesn't care. They're going to be their own selves, not who you want them to be."
But it must be hard for the second-greatest QB of all time (Dan Marino FTW!) to acknowledge that one of his sons isn't interested in running routes with him in the backyard, but it sounds like Brady is dealing with it just fine. Every parent is forced to adjust and change expectations. Kids are unpredictable, and adapting to them is one of the most challenging – and necessary – parts of parenting. As Brady said, we have to let our kids be who they're going to be.
I can understand Benny's reluctance to enter the sports fray. Imagine how difficult it would be to try and live up to your father's legacy in the NFL? Besides, as this rate, Dad might still be playing by the time any of his kids make a team!