Top 5 Pregnant Turkey Pranks on Thanksgiving [WATCH]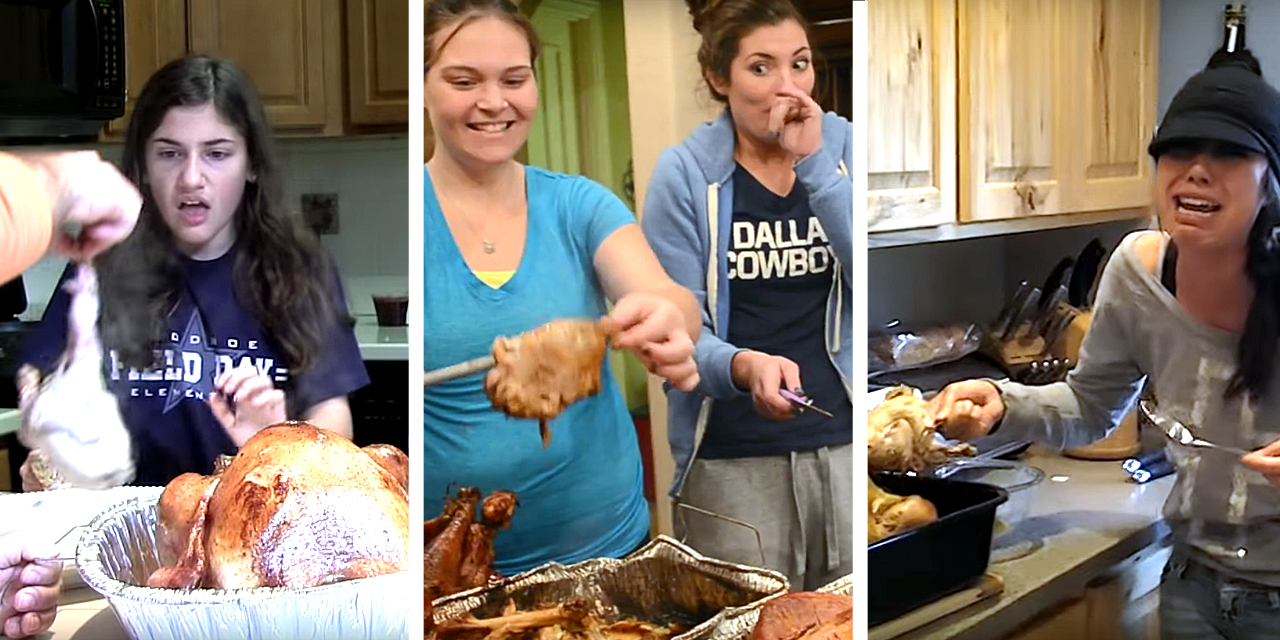 Thanksgiving is primarily associated with eating and football. But thanks to a hilarious collection of YouTube videos and a generation of gullible children, we might soon have to add the "pregnancy prank" to that list of November pastimes.
We all understand that turkeys lay eggs; birds don't carry fetuses the way mammals do. But maybe we don't understand it all that well, because there is a staggering amount of YouTube videos showcasing people being stunned by the sudden emergence of what they think is a baby turkey from the insides of their Thanksgiving dinner.
It's actually a cornish hen that's been stuffed inside the bird and used to terrorize unsuspecting children who think they've accidentally been party to the murder of a feathered family.
Check out some of the best examples of this hilarious prank below.
1. This one features a "hide behind the curtain" move and dad's incredulous explanation to his clueless kids:
2. Watch as the horrific "truth" dawns on these women:
3. This video gets bonus points for Joe Buck's accidental narration of that little boy's trauma.
4. Mom boasts the turkey is free range and organic, apparently they get pregnant too.
5. Miss Dallas 2014 takes a moral stand: