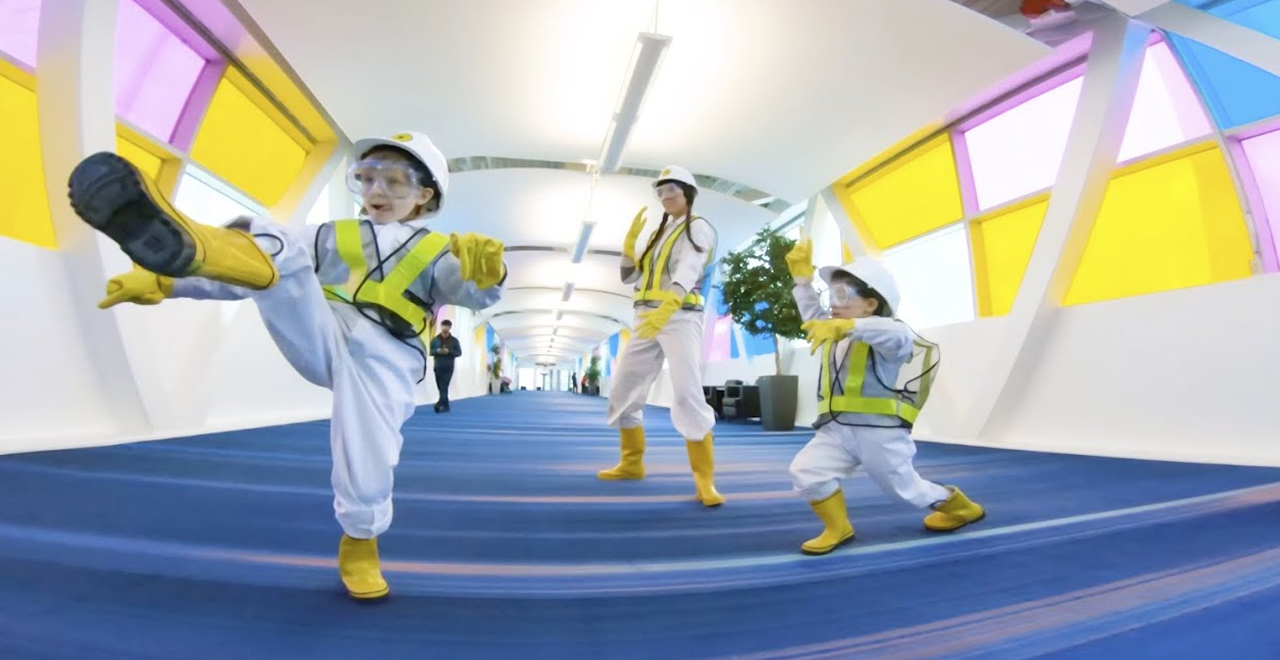 Credit: YouTube/Angela Young
When my wife was pregnant with my first son, I made the decision that I wasn't going to play any of that insipid children's music in my house. No Kidz Bop, not Raffi, no Baby Shark (even though it didn't exist yet, I COULD SENSE IT), none of it. I figured why bother with that when there are deep catalogs of great pop music by incredible artists that are perfectly accessible to and appropriate for kids.
I started with The Beatles and it worked like a charm. Among the other artists I was able to get my toddler excited about was The Beastie Boys. Something about their staccato style and frequent in unison yelling really appealed to my loud and energetic 3-year-old, and I have fond memories of singing along to "Fight For Your Fight" and "No Sleep Til Brooklyn."
I was really proud of myself for pulling it off! Though some stuff I'd rather avoid has slipped through – "Apples and Bananas," Imagine Dragons – I thought I had really gone above and beyond in the Good Parent wars.
And then I saw this video.
A Toronto family one-upped me in every single way. Not only did they get their kids to appreciate the Beasties, but they also recreated one of their most iconic videos and used it for their holiday card!
Angela Young and her two kids dressed up like the rappers and then filmed themselves re-enacting the Intergalactic video all across their city – at Union Station, in Yonge-Dundas Square, on the subway. It was only intended to be sent to family members for the holidays, but Angela also posted it to YouTube, where it has almost 150,000 views in just a few days.
It's easy to see why. It's a convincing recreation, and very very fun, with the kids – and Mom! – perfectly capturing the Beasties' goofy swagger and fun poses.
Looks like my kids are gonna need to up their game!