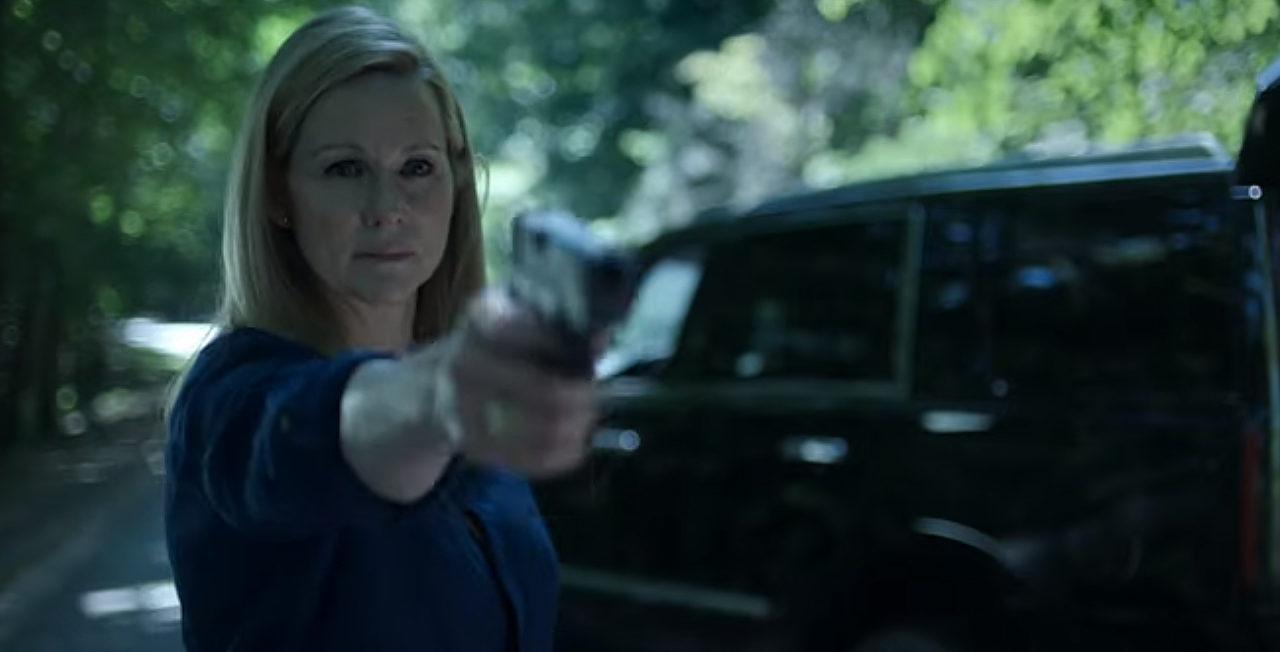 Credit: Netflix
Jason Bateman is a busy man.
A few years ago, he created Ozark, Netflix's version of Breaking Bad, about an accountant who has secretly been working for a drug cartel and uproots his family when things go bad. They settle in the Ozarks, where he tries to make things right by completely embracing the wrong and attempting to create a drug empire in the rural vacation community. He runs afoul of local criminals, both big and small, while constantly scrambling to keep his family safe from the cartel.
In addition to starring in the show, Bateman directs a bunch of episodes, and recently appeared in and directed a few episodes of HBO's Stephen King adaption The Outsider.
Now he's back with the third season of Ozark, which left off with Laura Linney's Wendy going even further than Bateman's Marty, deciding to put off their escape plan upon realizing she has a taste – and more of a stomach – for the criminal side of things herself. Season three sees plans moving forward with the couple's riverboat casino plans (it looks like it's finally completed and ready to roll), while Bateman's in-over-his-head husband and dad tries to keep his head, and his entire family, above water.
Wendy is definitely driving the action this time, seemingly developing into a kingpin and totally at odds with her husband – they even go to marriage counseling – as she sinks deeper into the drug and money laundering rackets.
The official synopsis for the new season reads:
They are all in. The Byrdes are back in business and the stakes have never been higher. As tensions mount surrounding their new casino, The Missouri Belle, Marty and Wendy struggle to balance their family's safety with the growing success of their money laundering empire.
Here's the trailer for the new season, which hits Netflix on March 27th.