Tributes Roll in After Neil Peart, Rush's Legendary Drummer, Passes at 67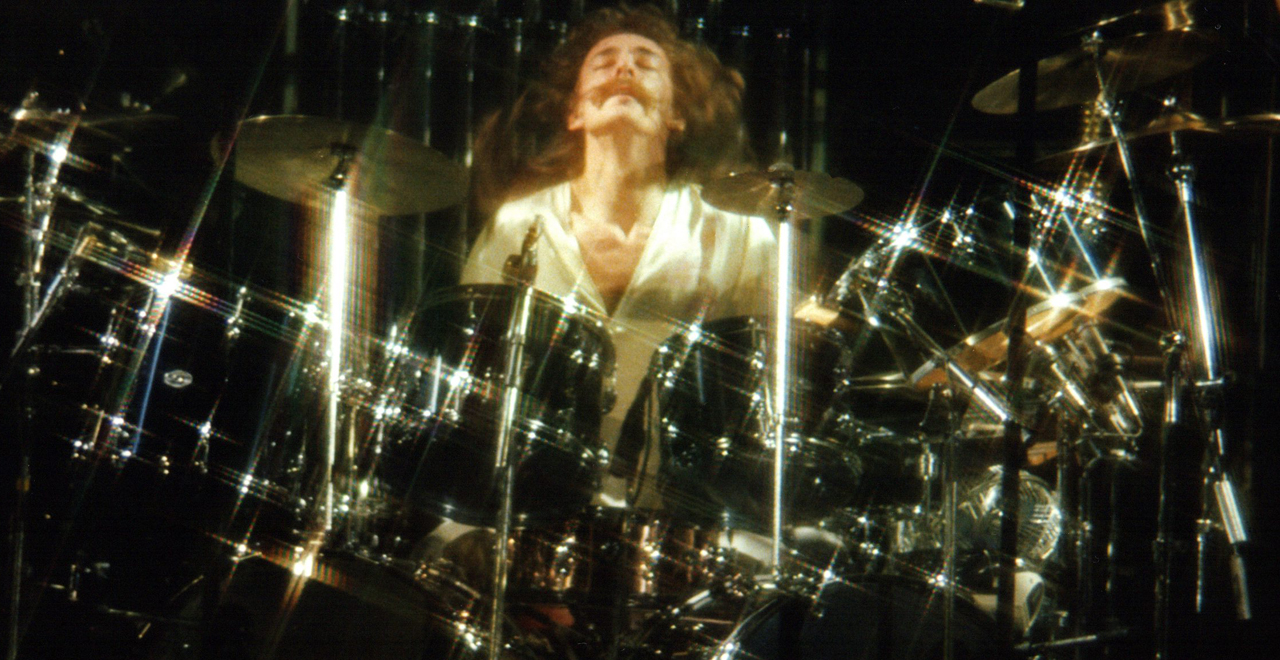 Rush, the Canadian prog-rock power trio, is a fairly divisive band.
A classic rock radio staple, they've been around for 50 years at this point, they toured like crazy, and they churned out album after album with a consistency and staying power unrivaled by nearly every other band in the world. They were inducted into the Rock and Roll Hall of Fame in 2013 after a fan vote got them on the ballot.
Which isn't to say they're beloved. They're mocked and derided for their lyrics about science and chemistry, robots and otherworldly priests, the fountain of youth and nuclear war, Ayn Rand and Objectivism, and also By-Tor and the Snowdog. (Don't ask.)
They weren't for everyone and were almost exclusively for men, many of whom are into math and Lord of the Rings. But regardless of where you stand on Rush, one thing can't be denied: their expert musicianship.
Their songs are known for the trio's virtuosic playing across long, epic songs full of sophisticated time-changes, with each of the three members – bassist and vocalist Geddy Lee, guitarist Alex Lifeson, and drummer and lyricist Neil Peart – responsible for various components of each song's sound. One look at Peart's enormous drum kit should give you some idea of just how seriously the band took each and every aspect of each and every song.
And now Peart, the backbone of the band's sound, the man responsible for nearly every lyric (aside from the first record, after which he replaced original drummer John Rutsey), and one of the most respected and admired rock drummer's of all time, is gone. Over the weekend, Peart passed away from brain cancer at the age of 67, prompting an outpouring of tributes online, from colleagues and fans alike.
First, the band itself put out a statement about their beloved third member, who'd lost his daughter in a car accident and his wife to cancer within a two-year period in the late 90s, and himself had been fighting brain cancer for almost four years before his passing:
Rush's statement on Neil Peart. pic.twitter.com/G0F6bV1bWe

— Eric Alper 🎧 (@ThatEricAlper) January 10, 2020
Then the tributes came from all over the music industry.
Legendary Kiss member Gene Simmons shared his condolences:
My prayers and condolences to the Peart Family, Fans and Friends. Neil was a kind soul. R.I.P……. Rush Drummer Neil Peart Dead at 67 – Rolling Stone https://t.co/icYz6fnXfE

— Gene Simmons (@genesimmons) January 10, 2020
David Ellefson, the bassist in Megadeth, posted to Instagram:
Geezer from Black Sabbath:
Sad to hear of Neil Peart passing. RIP. pic.twitter.com/2iMWJq1uoo

— Geezer Butler (@geezerbutler) January 10, 2020
The Beach Boys' resident genius, Brian Wilson:
I just heard about Neil Peart passing. I feel real bad about this – he was way too young. Neil was one of the great drummers and he'll be missed. Love & mercy to Neil's family.
– Brian pic.twitter.com/T5qjECWX1W

— Brian Wilson (@BrianWilsonLive) January 10, 2020
The drummer from The Cure:
RIP Neil Peart. All drummers are brothers.

— Lol Tolhurst (@LolTolhurst) January 10, 2020
And legendary rap pioneer Chuck D recalled sitting down with Peart after they were feted at the Rock and Roll Hall of Fame induction concert:
At the end of a crazy @rockhall night in 2013 where @rushtheband & @PublicEnemyFTP were inducted. It was just myself & Neil PEart alone talkin & laughing low in relief the long night was over-a small table backstage sharing a unique moment without much word. Rest in Beats my man

— Chuck D (@MrChuckD) January 10, 2020
Even the Hockey Hall of Fame paid tribute to their fellow Canadian, who had a drum set covered in NHL logos:
We are saddened to hear of Neil Peart's passing.

Thank you, Neil, for sharing your love of hockey with us and Rush fans around the world. pic.twitter.com/iocConRXcP

— Hockey Hall of Fame (@HockeyHallFame) January 10, 2020
Regardless of how you feel about Moving Pictures of Snakes and Ladders or Caress of Steel, the adept drummer, who filled every space on those albums and performed marathon drum solos in concert, simply can't be denied.
As evidenced by the admiration and condolences pouring out online from across the industry, no one would ever dare try.