Here's How to Turn off Netflix's Annoying Autoplay Feature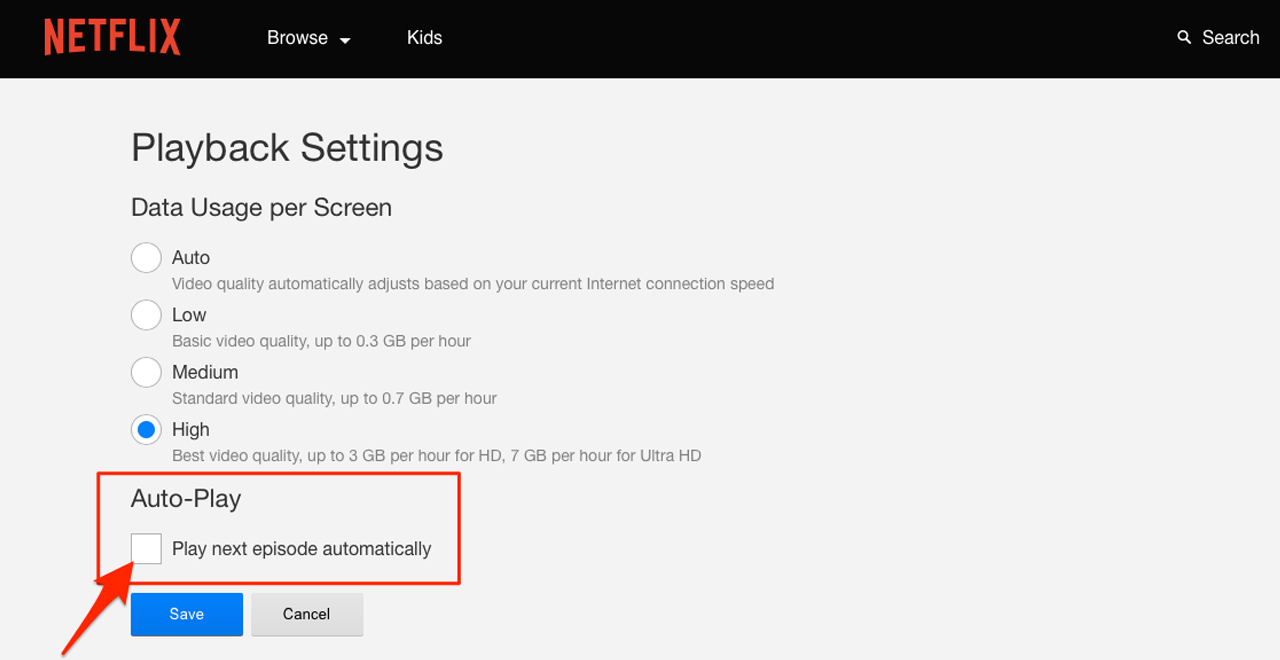 Our long national nightmare has ended.
You ever flip on Netflix with the idea to browse, see if there's a movie you were feeling, maybe watching something besides Friends for the thousandth time, and as you're scrolling, you're continually assaulted? Everywhere you move, if you linger for more than a second, sound and images begin playing. You didn't press play, you didn't select a program or a film, but Netflix is forcing you to watch something nonetheless.
This is Netflix's autoplay feature, making viewers who don't scroll quickly enough watch a trailer for the show or movie they're stalled on. Stalled isn't even the right word, because it starts playing immediately, you don't even need to linger. It's infuriating! And I am not the only one who thinks so!
my entire kingdom for a way to turn off the autoplay while browsing Netflix

— Sarah Hollowell 🐋 (@sarahhollowell) January 29, 2020
Well, there's finally a fix for it.
Earlier this month, Netflix finally responded to this annoyance and announced via their Twitter account that there was now a way to turn the autoplay feature off. Huzzah!
Some people find this feature helpful. Others not so much.

We've heard the feedback loud and clear — members can now control whether or not they see autoplay previews on Netflix. Here's how: https://t.co/6V2TjEW6HD https://t.co/zbz4E8fVab

— Netflix US (@netflix) February 6, 2020
It's simple, really, provided you don't mind using a browser to access your account. Because you somehow can't do it via your TV itself. Argh! But once you're on their site, it's pretty easy.
You just log in, click the drop-down menu on the upper right, click "Manage Profiles," select the one you want (all of them, obviously!), and you'll get an option to turn off the autoplay preview feature (YES PLEASE!) and to turn off the next-episode autoplay, in case you don't want to lie in bed for 72 straight hours binge-ing. No judgment!
Kudos to Netflix for realizing this was an issue, and offering an easy enough fix for it. One wonders why they didn't realize how annoying the autoplay feature was in the first place but they've been so good to us for so long, we'll let it slide.