"Be Kind Always," NBA Player Befriends Bullied Girl With Cancer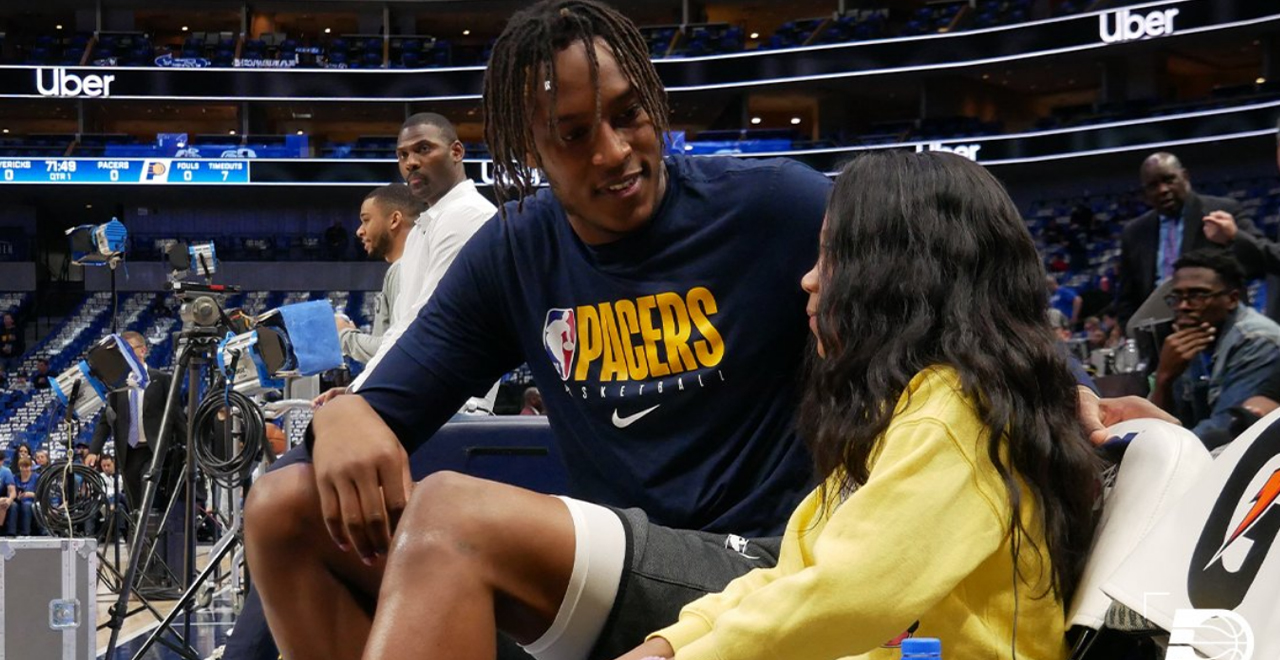 One of the more heartbreaking experiences for a parent is when a kid suffers from bullying. It's a helpless feeling, and it's a problem across society. And while movements have been ongoing to combat bullying and increase awareness of it, there's still a long way to go. This is why it's powerful when celebrities and sports figures go out of their way to reach out to affected individuals.
A'Myah Moon is an 11-year-old girl with a rare form of cancer. As if that isn't hard enough, she's had to endure bullying at her school, culminating in another student pulling off her wig in school last month. Indiana Pacers center Myles Turner is from the same hometown, and the Texas native went out of his way to show support to Moon when the Pacers were in Dallas to face the Mavericks.
Turner heard about her story and invited Moon and her family to the game and spent some time with her prior to the game. He talked to her about how he used to get bullied as a kid.
"You can always be kind to people. No matter what they are doing to you, don't ever let that affect how you are as a person," he told her.
Myles Turner spent time with A'Myah Moon, who was recently bullied at school while undergoing chemotherapy, to show her that he has her back ❤️

(via @CallieCaplan) pic.twitter.com/9s17ft2F5w

— ESPN (@espn) March 9, 2020
if she can smile, you can too.

A'Myah Moon is battling cancer – and bullying too.

Euless Trinity alum Myles Turner @Original_Turner heard her story – and offered perspective, a selfie, & an unforgettable night for a Plano 6th grader.@wfaa at 10 pic.twitter.com/tUoaJHFokn

— David Goins (@dgoins) March 9, 2020
Turner, a former first-round draft pick, was a star at the University of Texas. He's had a solid career in the NBA and is a key contributor for the fifth-place Pacers. But it also shows that players can have a much bigger influence off the court.
"The reason I do this isn't for the cameras and that kind of stuff," Turner told the Dallas Morning News. "Kids see us, and we're larger than life. They see us out on the floor, kind of like superheroes in a sense, doing what we do. When they see us [up close] in person, it's like, you realize I'm just a human being like you are, too, so I think getting that one-on-one time to talk to her like that is important."
Turner wore shoes with Moon's name on them and "Be Kind Always" during the game.
Bigger than Basketball#stopbullying thank you A'Myah for staying strong and showing love tonight! https://t.co/NM2MPsVgoM

— Myles Turner (@Original_Turner) March 9, 2020