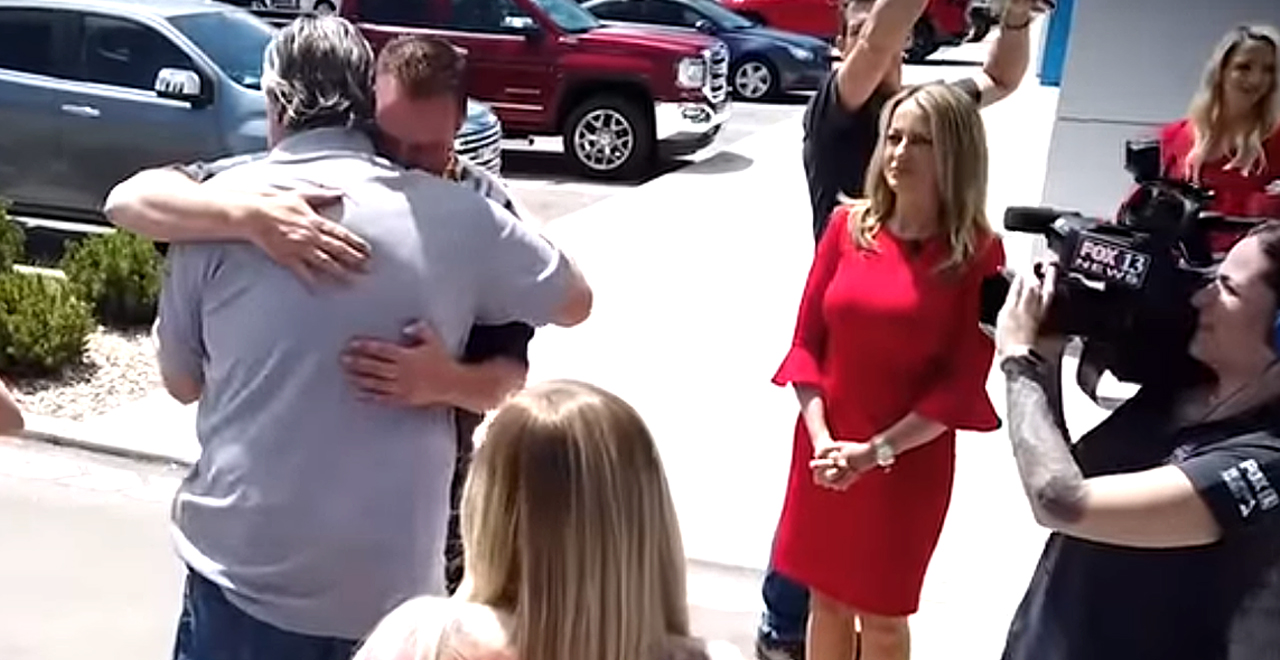 Credit: YouTube/Mountain America Credit Union
Raising kids is hard. Raising multiple kids is harder. Raising five kids is incredibly hard, and raising five kids on your own, on one income, sounds just about impossible, especially in the wake of tragedy.
That's what Cassidy Shear is dealing with after his wife MacKenzie passed away from a blood clot a day after giving birth to their fifth child, a baby boy named Ridge.
Now Cassidy is faced with the daunting task of raising his five children on his own and providing for their brood without the support of his wife. Adding to the pressure is Cassidy's desire to hang onto his wife's dream home, a Utah house they'd bought and moved into only months before.
Which is why, only months after MacKenzie's tragic passing, Cassidy was back working full-time at a car dealership. And that's where Cassidy was when a stranger pulled in with truck trouble.
Unbeknownst to Cassidy, that stranger was a member of Fox 13 in Salt Lake City's "Dream Team," and they had a surprise in store for the new widower and father of five.
The customer popped his trunk to reveal a collection of baby formula, diapers, and general supplies for Cassidy and his newborn son, Ridge. And there was one more surprise in store.
It turns out that the Fox 13 Mountain America Dream Team had also managed to put together the funds to make all of the Shear's mortgage payments for the rest of 2019. It truly takes a village, especially when you have a village of kids in your own home.
Watch the touching video: