Tweet Roundup: 10 Hilarious Tweets About Taking Your Family To The Beach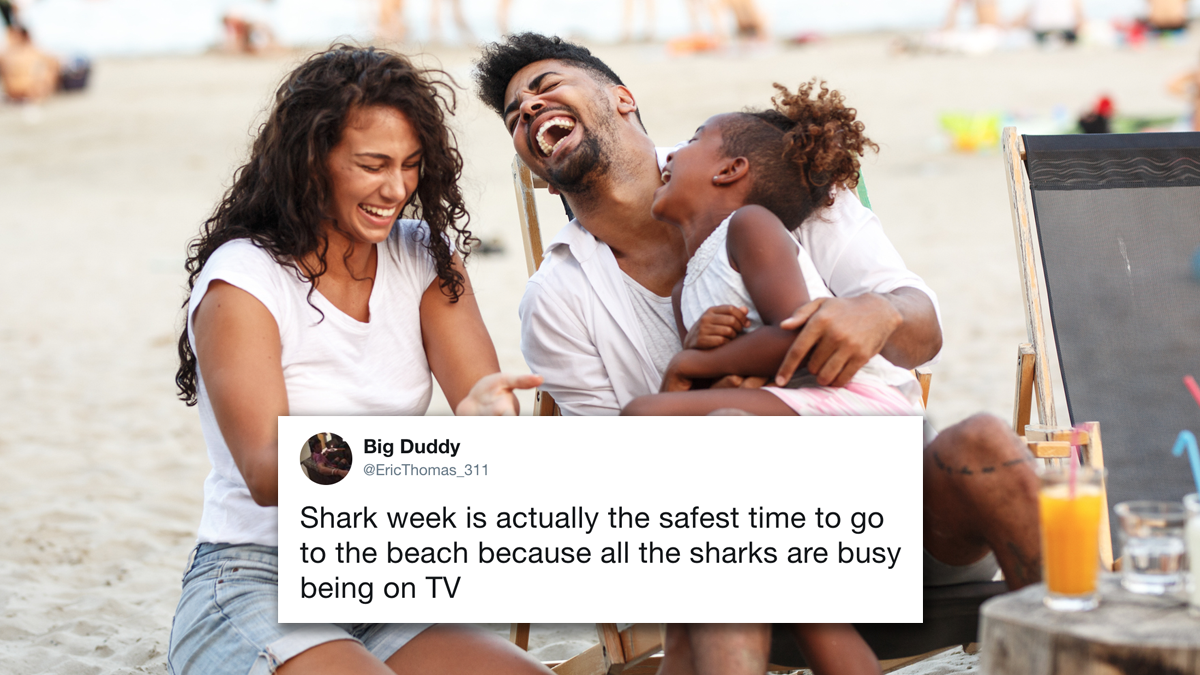 Sunshine. Seagulls. Fifteen-minute walks to the nearest toilet. Nothing like a day in the sand with your family. Tuck that wallet in those sneakers, here are 10 of the funniest tweets about taking your family to the beach.
Ahh, the beach.
[God creating the ocean]
GOD: Just put water friggin everywhere.
ANGEL: Nice, that way if they're thirsty, they—
GOD: Make it undrinkable.

— style rat (@themiltron) June 8, 2015
Great for spending quality time with the kids.
Took my kids to the beach and tried to release them like I've seen sea turtle parents do, but they just stood there and asked me for snacks.

— The Real American Dadass (@R_A_Dadass) July 12, 2018
But be sure to schedule this trip wisely…
Shark week is actually the safest time to go to the beach because all the sharks are busy being on TV

— Big Duddy (@EricThomas_311) July 24, 2017
and pack accordingly.
No one is full of more false hope than a parent bringing a chair to the beach.

— Simon Holland (@simoncholland) June 28, 2018
Now that you're settled in, why not build a sandcastle?
Let's be real, dads who build elaborate sandcastles. You're only doing it for yourself and your moat is fucking pathetic.

— Zoë Klar (@zoeklar) November 20, 2012
Or make some new friends?
ME: Here's the situation, all the Dads are going to reenact the beach volleyball scene from top gun

DAUGHTER: plz dad no

— Your BFF (@iLikeCatShirts) June 18, 2018
Maybe bury a loved one in the sand?
My daughter loves being buried up to her neck in sand at the beach. Her little face lights up when I come back to get her the next day.

— Ryan Reynolds (@VancityReynolds) July 16, 2017
If they're busy, a family pet will suffice.
The kids got bored at the beach. pic.twitter.com/jw4n7Zqp2e

— Ken Jennings (@KenJennings) September 15, 2017
If you're gonna take a dip, safeguard your belongings.
[at the beach, about to get in the ocean]

"but i don't want my stuff stolen"

*covers it with towel*

"ok now it's safe"

— The Hype (@TheHyyyype) July 11, 2017
And finally, always leave with a souvenir.
Just got back from the beach with my family if anybody knows any other beaches that need more sand.

— mark (@TheCatWhisprer) May 22, 2016