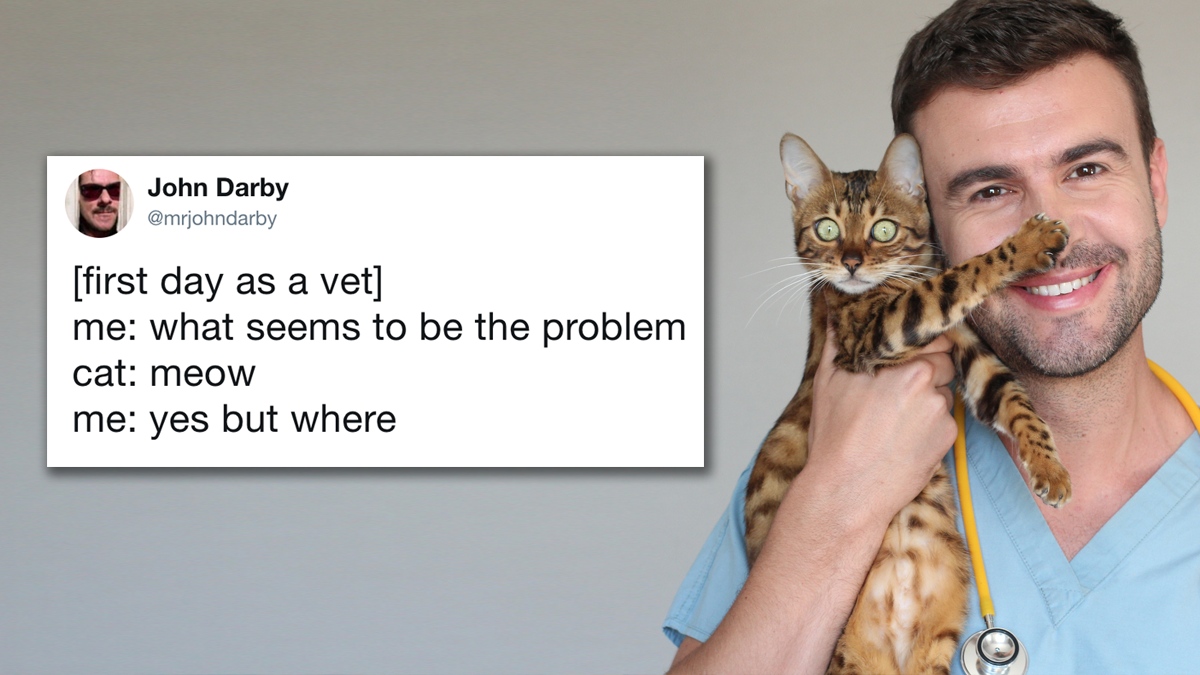 Credit: Getty/ajr_images
Chock-full of moth memes and Fortnite musings, September was quite the month for Twitter. Here's a look back at some of our favorite tweets of the last month!
Nothing like a trip to marvel at some aquatic life.
wife: [watching the news] some idiot tried to fight a squid at the aquarium

me: [covered in ink] maybe the squid was being a dick

— andrew (@AndrewChamings) August 30, 2018
This was truly a great month for moths.
moth *repeatedly bashing itself against my computer monitor*

me: it's not a touchscreen you have to use the mouse

— Robotic Crab (@roboticcrab) September 7, 2018
What getting old feels like.
[slips the DJ $20] Do you have any podcasts

— Jules (@Julian_Epp) September 23, 2018
Like the difference between night and day.
High school teachers: I'm MRS. HARDASS and you will take me SERIOUSLY

College profs: what up I'm Josh and class is cancelled cuz I'm tired

— ???Becca??? (@uzbeccastaaaan) September 5, 2017
Definitely the six extra shirts you'll never wear.
I wonder who is laughing at me harder when I pack my bag for a vacation: my workout clothes or my book.

— Molly McNearney (@mollymcnearney) September 3, 2018
The saddest short story.
*a dog sits down at a roulette table and pushes his life savings in chips to the center*

Put it all on Grey

— joe (@sad_tree) September 9, 2016
Kids say the darnedest and creepiest things.
My 4-year-old said, "You can't stop me, I'm made of bones," and I just let her go because I've never heard anything so metal in my life.

— James Breakwell (@XplodingUnicorn) September 10, 2018
The struggle is real.
Me: just gonna sign into Netflix using the tv remote real quick.

[later]

ME: [with a full beard] and now for the password.

— Oops!…I Dad It Again (@NewDadNotes) September 27, 2018
Literally every fall.
For my next trick, I will make my children disappear by requesting they try on clothes from last year to see which ones fit.

— Lurkin' Mom (@LurkAtHomeMom) September 11, 2018
Spare us your judgmental looks.
My school drop off aesthetic is "why yes, this is the shirt I slept in."

— MyMomologue (@MyMomologue) September 4, 2018
The worst.
Nothing is worse than reading your kid a bedtime story and flipping to a page with a bunch of words.

— Simon Holland (@simoncholland) September 3, 2018
When you take things a little too literally.
Just found out I have missed a lot of big important fight scenes in movies because I alway turn off my TV when someone says "This ends now."

— Julie Greiner (@JulieAbridged) September 29, 2018
That or a germ warehouse.
Living beside an elementary school is equivalent to living beside a factory that manufactures screams

— ???????????? ???????????????? (@NapEyes) September 5, 2018
It's truly a sight to behold.
I love the way the sun rays coming through the window make the dust on my furniture sparkle.

— Sardonic Tart ???????? (@SardonicTart) September 15, 2018
Nailed it.
[first day as a vet]
me: what seems to be the problem
cat: meow
me: yes but where

— John Darby (@mrjohndarby) September 8, 2018