Tweet Roundup: The 10 Funniest Tweets About Back-To-School Supplies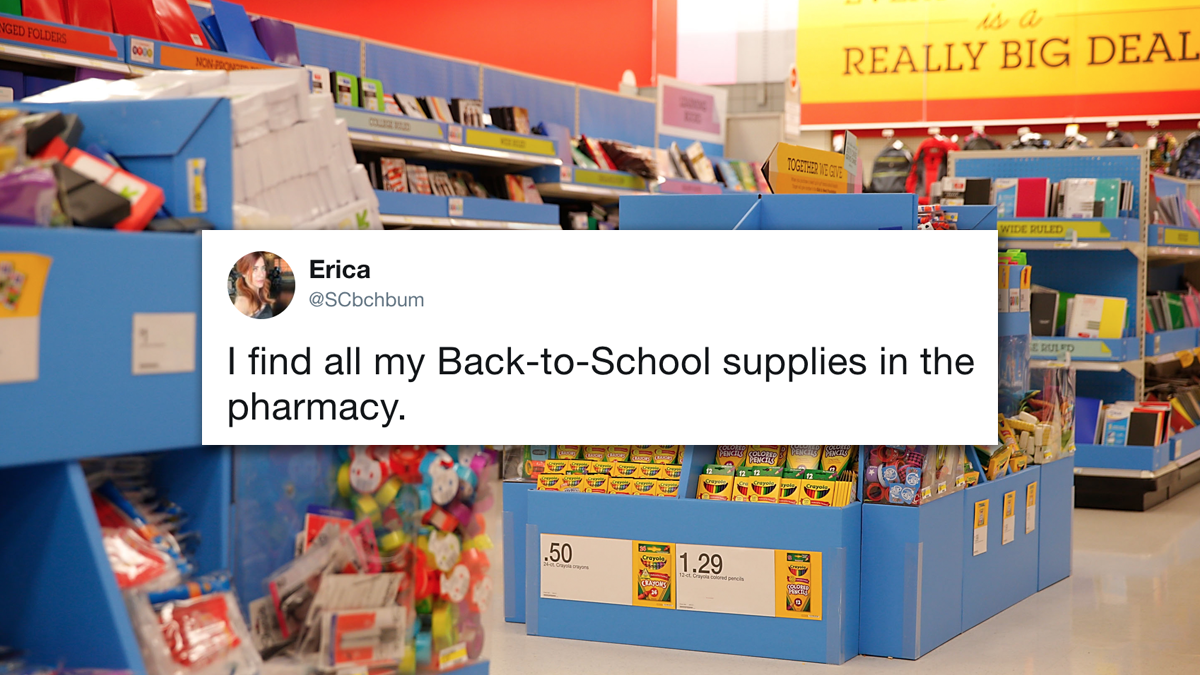 Back-to-school shopping is magical when you're a child. Pristine pencil cases. Yet-to-be dulled crayons. Trappers that also double as keepers. When you have kids of your own, it's a totally different story. Here at 10 hilarious tweets about buying school supplies that we hope will get you through the hustle and bustle of an impending school year.
Some people get in the back-to-school spirit a little early.
If you work for a company that sells "Back to School" supplies and you ruin kid's summers by advertising before September, you deserve jail.

— Brian Altano (@agentbizzle) June 14, 2014
In some cases, wayyy too early.
Guaranteed I wouldn't get along with this Mom at Target buying school supplies in mid-July.

— Valerie (@ValeeGrrl) July 15, 2017
Keep in mind that this might get pricey.
We just received the school supplies list for fall, or as my wife likes to call it "the annual shakedown"

— Robert Knop (@FatherWithTwins) July 13, 2018
Okay, it's probably gonna get pricey.
I had to spend almost $100 on school supplies for my son today.

He's entering the 4th grade.

$100.

Kid better come home with a PhD.

— ∂ebraℓee (@darksidedeb) September 5, 2016
Fine, it's definitely gonna get pricey.
I spent my kids' college fund on their back to school supplies.

— Rock the Kasbah (@MarieLoerzel) August 7, 2017
So be sure to go in with a plan.
Headed out for school supplies, if I get trampled by moms, please move me to aisle 7 and bury me near the peanut butter.

— Stabbatha Christy (@LoveNLunchmeat) September 2, 2016
Especially if you're buying some for yourself.
I find all my Back-to-School supplies in the pharmacy.

— Erica (@SCbchbum) July 30, 2012
Brand awareness is always important.
Sorry I called Child Services when I saw you buying Rose Art crayons for your kid's school supplies.

— Simon Holland (@simoncholland) July 25, 2018
Remember, you might be unwittingly buying for the whole classroom.
Today: putting my son's name on all his school supplies.
Tomorrow: replacing my son's lost and stolen school supplies.

— Sarah del Rio (@sarahdelri0) August 20, 2017
Also did we mention how expensive this is gonna get?
Finishing up buying school supplies today because I love my kid and hate my paycheck.

— heather lou* (@heatherlou_) August 10, 2016