Tweet Roundup: The Funniest Tweets About Game of Thrones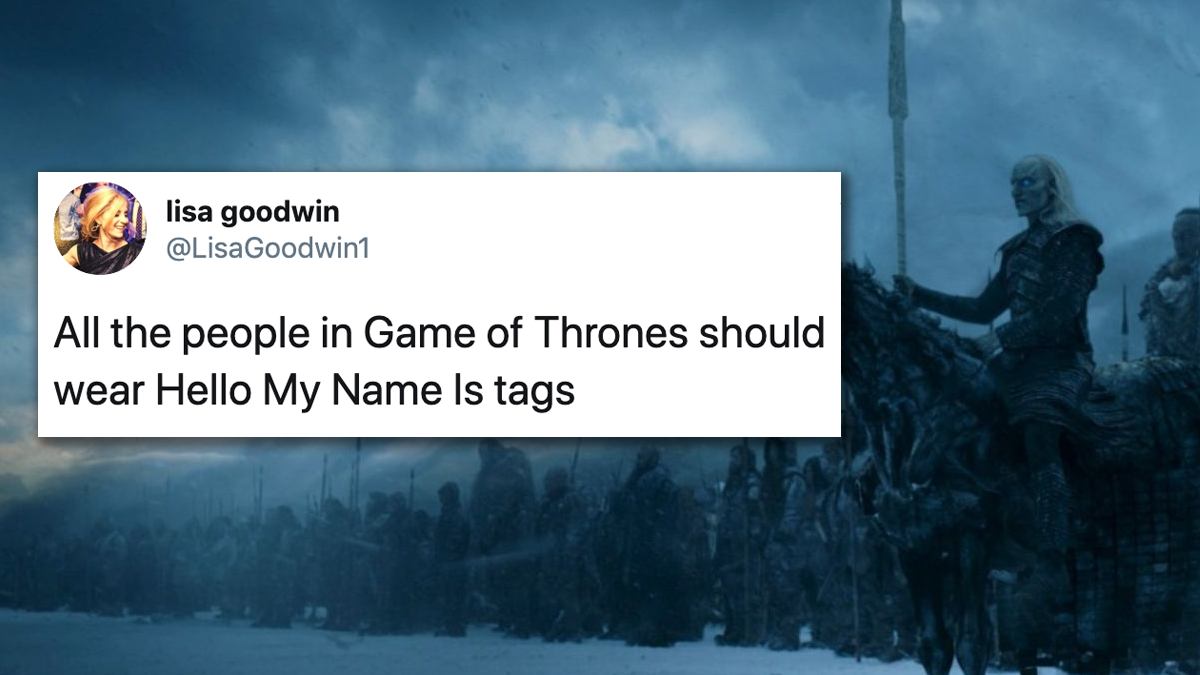 Game of Thrones. It is, first and foremost, a show about the importance of family. Before the new season premieres for the last time, take your mind off the inevitable stabbings with these 13 hilarious GoT tweets.
Never seen the show? Well, it's complex…
"Choose password"
> 123bob

"Password must not contain common names & must be complex with at least 50 characters"
> gameofthrones

"OK"

— Terry F (@daemonic3) June 4, 2014
…depressing…
At this point, the only thing that could shock me on Game of Thrones is if someone died of natural causes.

— Erica (@SCbchbum) May 2, 2016
…disappointing…
Will there ever be a Game of Thrones wedding that makes it to the Electric Slide?

— Jack Craig (@jwcraig119) April 14, 2014
…confusing…
All the people in Game of Thrones should wear Hello My Name Is tags

— lisa goodwin (@LisaGoodwin1) June 2, 2015
…inspirational…
You're not a serious 'Game of Thrones' fan unless you get buried with stones on your eyes.

— Colin St. John (@weneedthedude) April 13, 2015
…personal…
There's a fine line between the people I discuss Game Of Thrones with at work and a grief counseling support group.

— Josh Hara (@yoyoha) June 15, 2015
…a tad boring sometimes…
Game of Thrones is a very good show about meetings.

— Alex Baze (@bazecraze) July 24, 2017
…unpredictable…
I hope the final scene in Game of Thrones pulls back to reveal four fat, gross nerds playing D&D.

— Scott Weinberg (@scottEweinberg) April 13, 2015
…horrifying…
"Game of Thrones" is like the Bible with the lessons taken out.

— Josh Gondelman (@joshgondelman) February 19, 2015
…shameless…
If you're nervous about the new season of Game of Thrones, do what I do and imagine them naked.

— Ken Jennings (@KenJennings) March 9, 2016
…and ambitious.
Game of Thrones is exciting, but I think it's important to remember that these people are fighting over a chair

— Bridger Winegar (@bridger_w) May 11, 2015
But the best part of the show is, by far, the opening title sequence.
At 41 episodes multiplied by 1.5 minutes, we've shamefully wasted almost exactly 1 hour of our lives listening to the Game of Thrones intro.

— Cody Sanders (@codyAUsanders) April 13, 2015